May 21st, 2015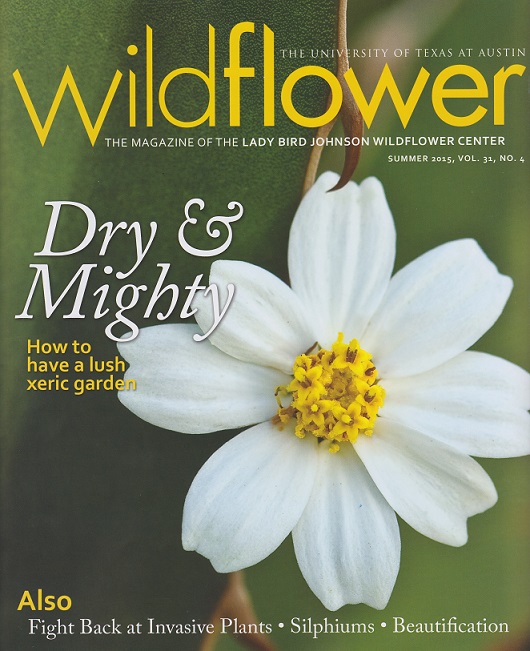 If you're a member of the Lady Bird Johnson Wildflower Center, you'll soon find the Summer 2015 issue of Wildflower magazine in your mailbox. I'm thrilled to announce that I wrote the cover story, "Dry & Mighty."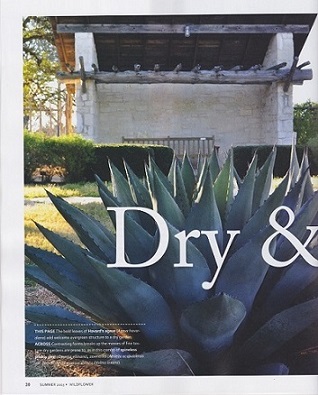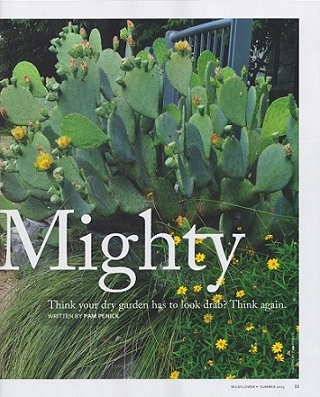 What's it all about? "A dry garden doesn't have to be drab. Make yours dazzle even in summer," teases the contents-page tagline. In the 6-page spread, I offer design ideas for making a dry garden that looks great all year.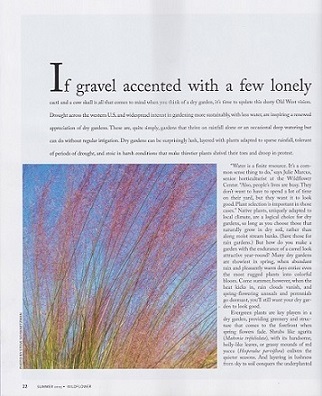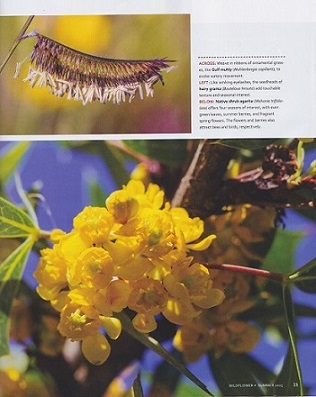 The article will appear on the Wildflower Center's website soon (I'll link to it then). But I urge you to consider subscribing by becoming a member. Not only will you receive this beautiful and informative quarterly magazine, but you'll be supporting the garden and its mission to educate people about native plants and their benefits to ecosystems everywhere — from wilderness to your own back yard. You'll also get free admission to the garden (and to reciprocating botanical gardens throughout the U.S.) and a discount in the gift shop.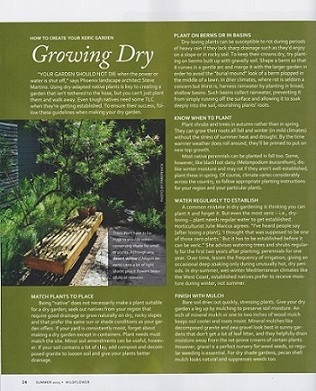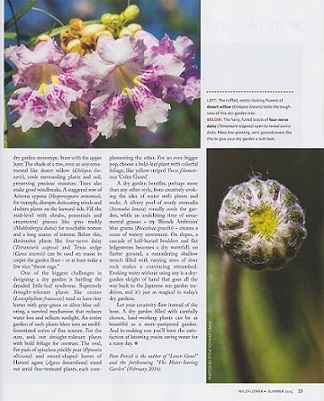 While this wet spring may have central Texans thinking about rain gardens rather than dry gardens, we all know that dry, hot weather will return. When it does, it pays to be prepared. It's hard to establish new plants, even xeric ones, when drought is squeezing the ground dry. This, then, may prove to be the perfect year for getting a tough, new garden established.
Update: The Summer 2015 issue is now available online.
All material © 2006-2015 by Pam Penick for Digging. Unauthorized reproduction prohibited.