May 16th, 2015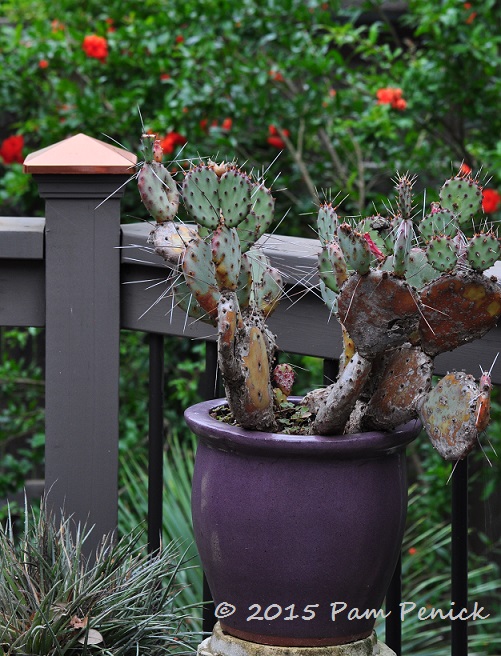 Purple pot and purple prickly pear — ten years after planting I'm still enjoying the color echo, especially against the gray deck railing. Vivid orange pomegranate blossoms add a fun color contrast in the background.
So what leafy love is going on in your May garden? Please join me for Foliage Follow-Up, giving foliage its due on the day after Bloom Day. Leave a link to your post in a comment below. I really appreciate it if you'll also link to my post in your own — sharing link love! If you can't post so soon after Bloom Day, no worries. Just leave your link when you get to it. I look forward to seeing your foliage faves.
All material © 2006-2015 by Pam Penick for Digging. Unauthorized reproduction prohibited.