April 6th, 2015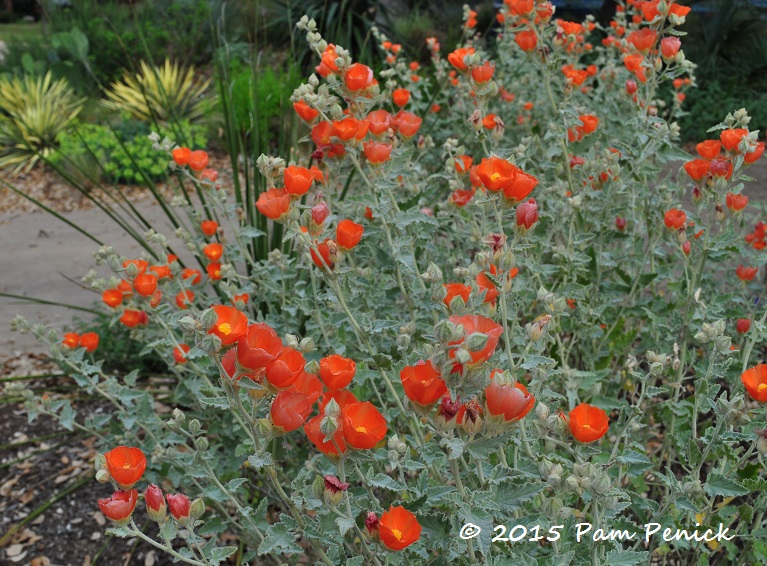 Its frosty, felted, gray-green leaves hint at its exceptional heat and drought tolerance, and they're very pettable too. But when gray globemallow (Sphaeralcea incana) opens clusters of cupped, orange blossoms atop its silvery branches, it becomes a beacon of blooming beauty.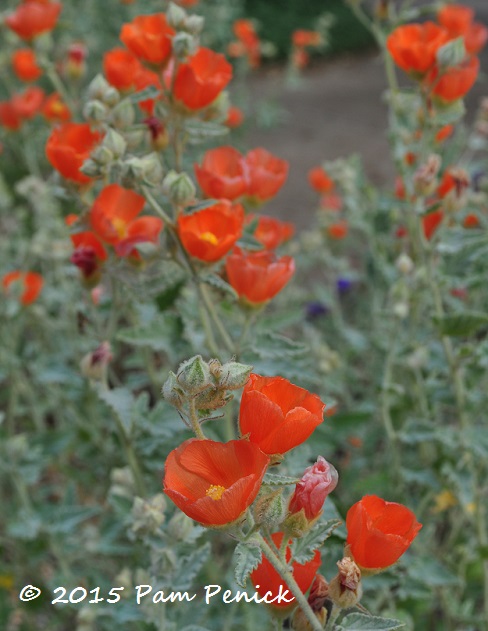 Fire and ice! Gray globemallow is native to the southwestern U.S., including West Texas, so it needs good drainage, lean conditions, and plenty of sun to thrive. This a plant for your hot, dry, caliche-soil garden. And because the leaves are hairy, deer tend to ignore it.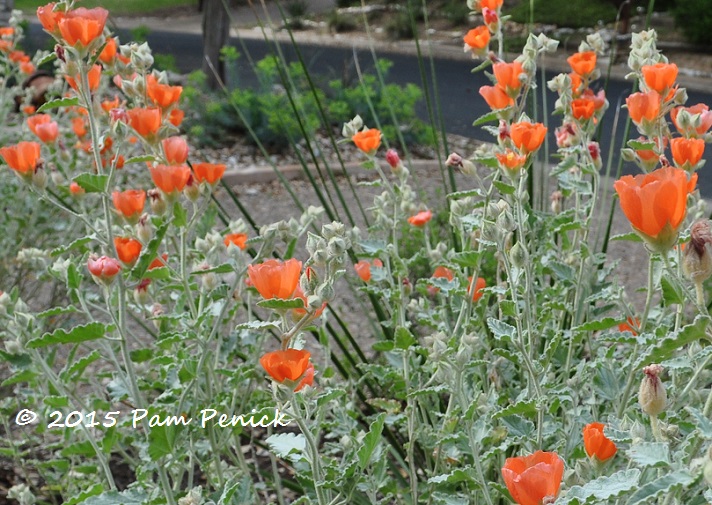 Flowering is best in spring and fall, while summer is pretty quiet and can be a good time to cut it back hard if you want to keep it more compact. It grows 3-4 feet tall and wide, maybe bigger if you never prune. Gray globemallow is cousin to the airier, less-woody, green-leaf globemallows that also grow well in sunny, dry locations.
So don't be afraid to go gray. If you have a tough spot that's blasted by the Death Star, gray globemallow may be the right plant to light up your garden too.
Note: My Plant This posts are written primarily for gardeners in central Texas. The plants I recommend are ones I've grown myself and have direct experience with. I wish I could provide more information about how these plants might perform in other parts of the country, but gardening knowledge is local. Consider checking your local online gardening forums to see if a particular plant might work in your region.
All material © 2006-2015 by Pam Penick for Digging. Unauthorized reproduction prohibited.