August 27th, 2007
Esperanza (Tecoma stans ) means hope in Spanish. With that in mind, I have a few hopes to share, along with a few quick photos of newly blooming esperanza (also known as yellow bells) taken this evening with my new camera, the Canon Powershot S3 IS.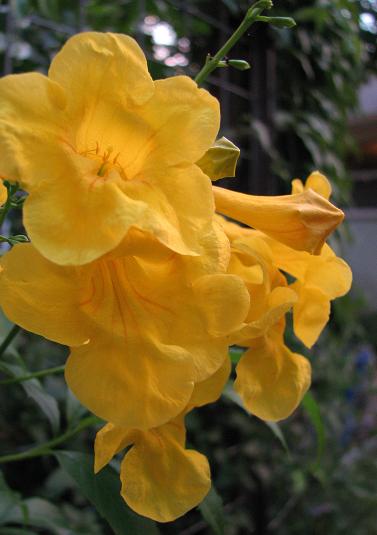 I hope that shooting with my new camera will soon feel as comfortable as with my old camera.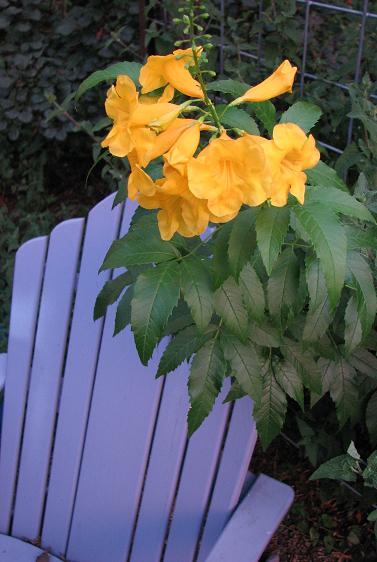 I hope that the 12X zoom and faster shutter speed will help me take better pictures of wildlife in my garden.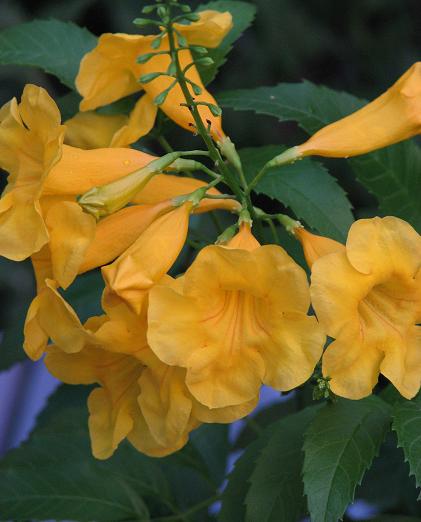 I hope it doesn't take me a month to get through the owner's manual and learn how to use all the nifty new features.
I hope the latter isn't too much to hope for.