June 8th, 2009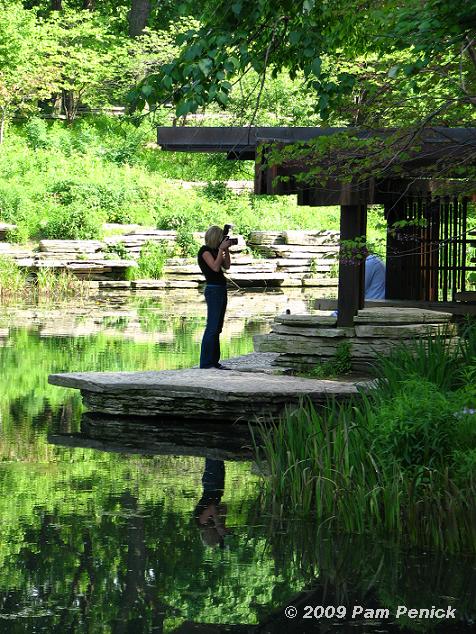 For my last post about Chicago Spring Fling, I'll revisit a gem of a garden hidden away in a corner of Lincoln Park, not far from the zoo: Caldwell Lily Pool.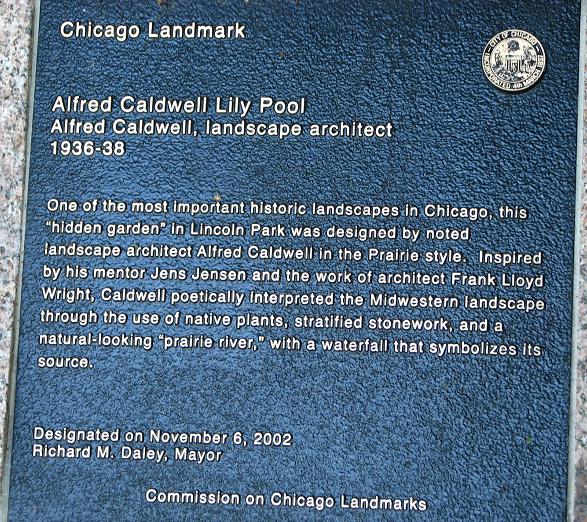 A sign gives you the back story.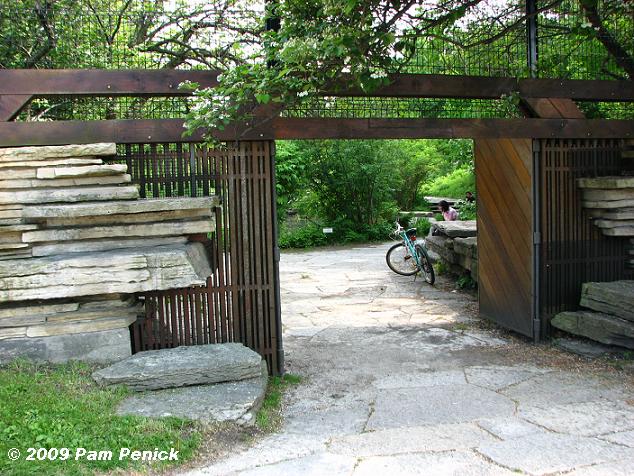 Like entering a cave or a slot canyon, you walk down a slight slope and through a layered-stone and steel gate.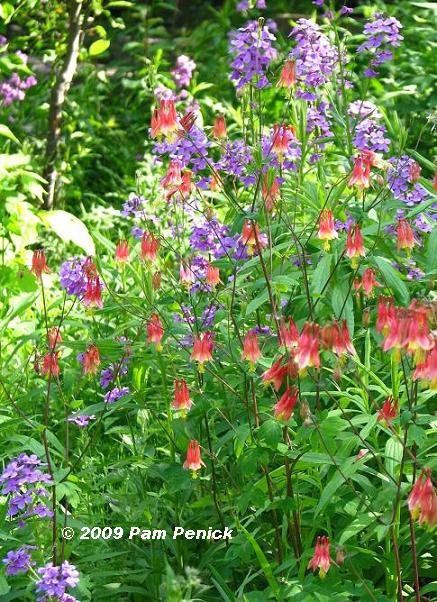 A naturalistic woodland-edge garden surrounds the lily pool, brimming in late May with springtime color. The image at the top of this post shows the lily pool and a sheltering structure built on a small peninsula.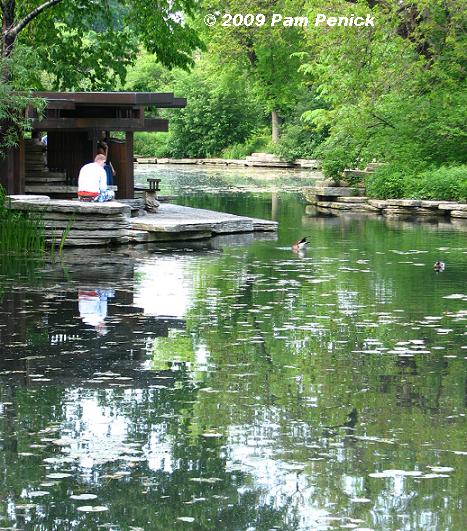 Looking back at the shelter from the other side of the pool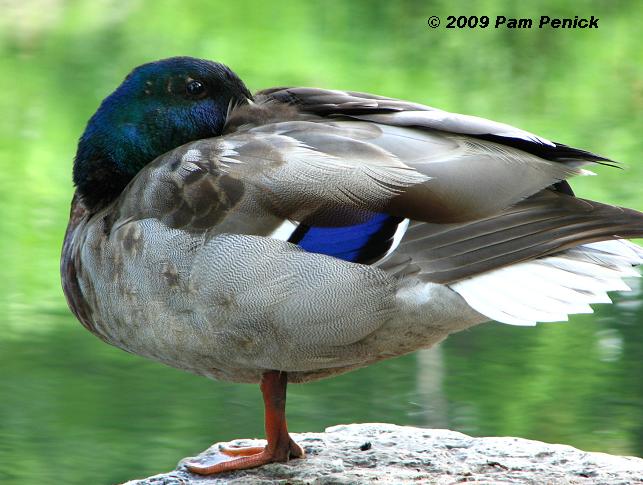 One of the pond residents taking a rest.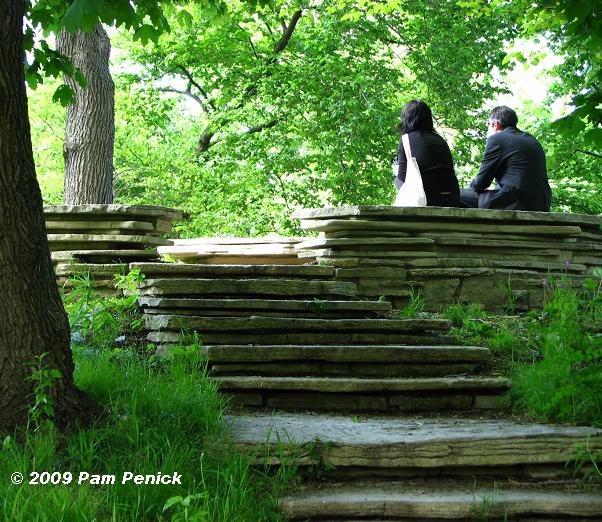 A stone stair ascends to a council ring that overlooks the pool.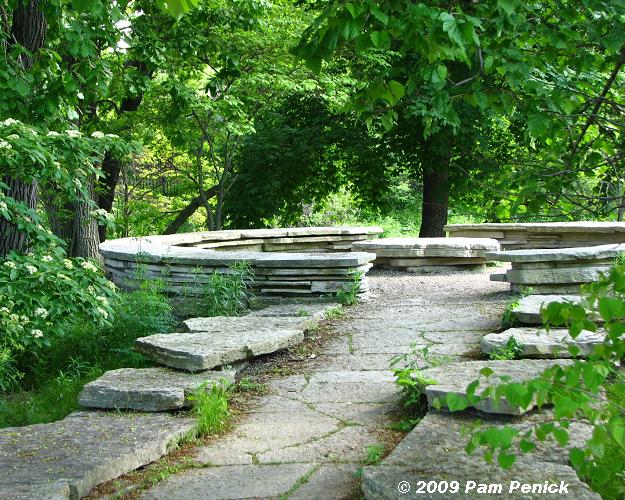 The first council ring I ever saw was at Chicago Botanic Garden on Evening Island. I loved the idea of simple, circular stone walls that double as benches, enclosing a peaceful get-away spot, and have since designed one for a client's garden with a fire pit in the middle.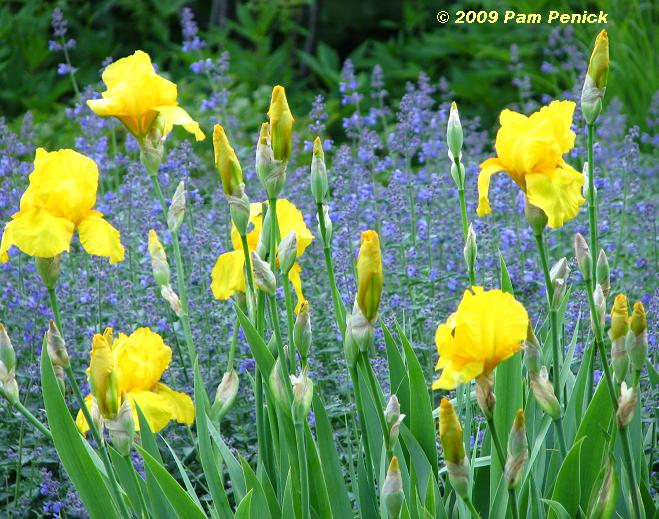 Since time was short, I didn't get to explore all of Caldwell Lily Pool, but I will remedy that when I next return to Chicago. Heading back to the bus with Diana, a lovely flower garden alongside the sidewalk grabbed our attention, particularly these sunny yellow irises.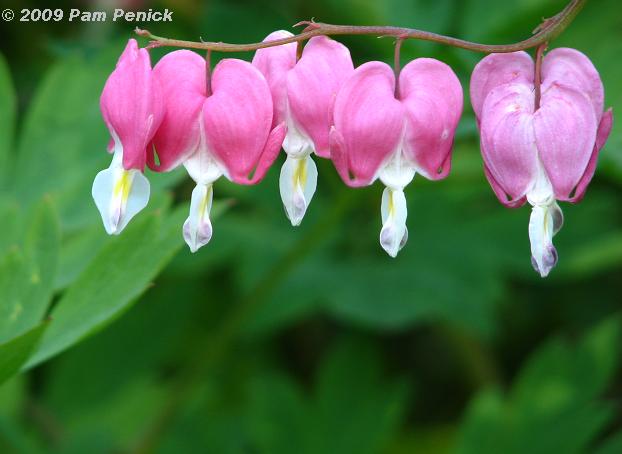 And bleeding hearts, which I've often admired on the blogs of northern gardeners.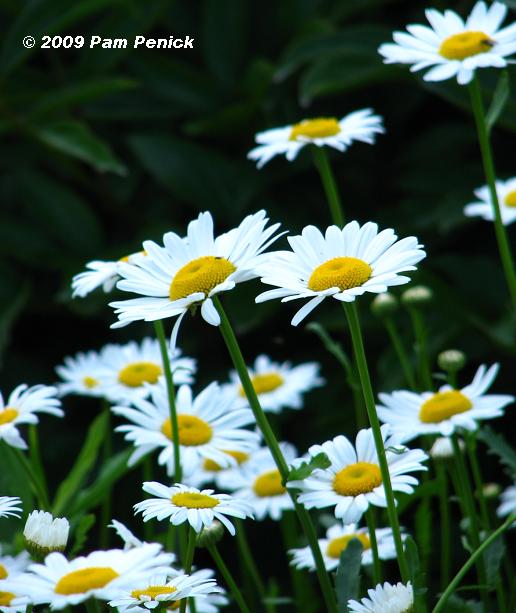 Shasta daisies always look happy.
And so was I thanks to a wonderful day of private and public garden tours. Chicago showed herself to be a vibrant, friendly, and well-gardened city. I hope to visit again someday soon.
All material © 2006-2009 by Pam Penick for Digging. Unauthorized reproduction prohibited.