August 2nd, 2007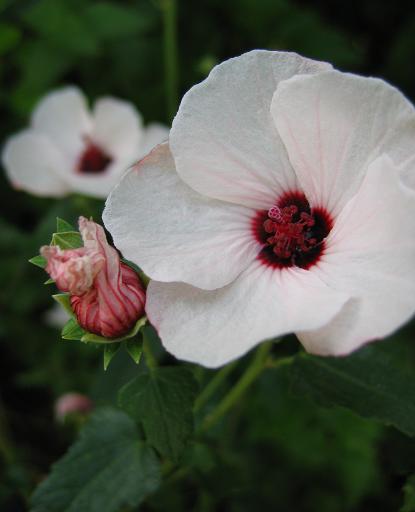 Pale pavonia (Pavonia hastata ), the impulse buy
After saying somewhere recently that I rarely make impulse purchases for the garden, I've made quite a few lately. It's one thing to be impulsive in the spring or fall, when the plant's chances for survival are high, but quite another to be acting this way in the summer. Perhaps I can blame my lack of restraint on our long-delayed summer and plenty of rain. But now that it's hot and dry, I really must stop. Must . . . stop.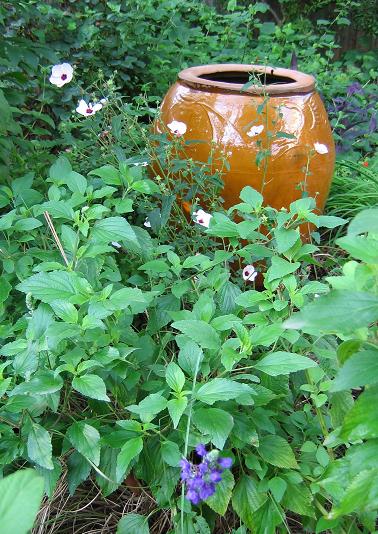 Still, the pavonia is a pretty addition, and, hey, it was on sale at BSN. I just learned all I could want to know about it from Zanthan Gardens—thanks, MSS. (Don't ya just love garden blogs—all that practical information, right at your fingertips!)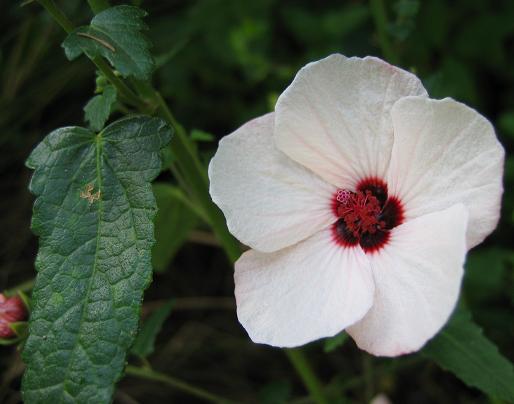 I'll take her caution about its invasiveness under advisement. For now, I'm just enjoying the sight of those pale, burgundy-tinged, hibiscus-like flowers glowing in the shade of the cedar elm.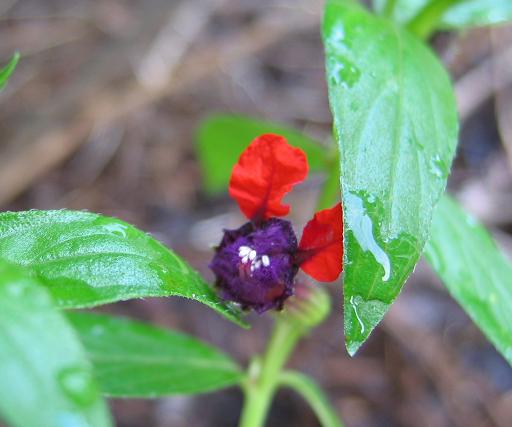 I couldn't resist a close look at the bat-faced cuphea. My neighbor just gave me two volunteers from her garden, which I also planted. At least they were free.