June 6th, 2009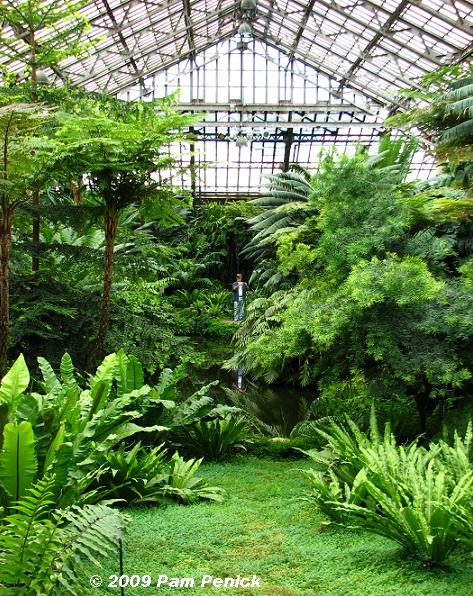 I'm going to reveal my innate geekiness by comparing the Fern Room in Chicago's excellent Garfield Park Conservatory to the lush, edenic world created by Project Genesis in Star Trek: The Wrath of Khan. Come on, you know you've seen it. Don't you agree?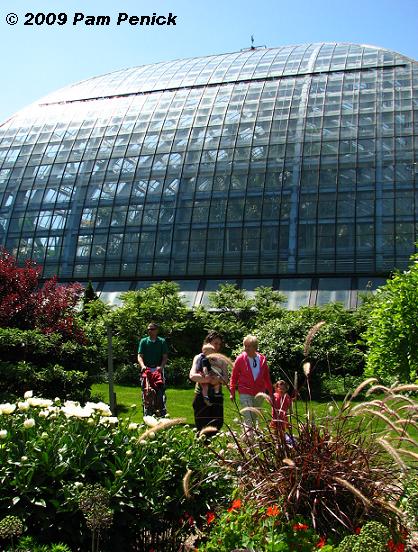 A century old, the conservatory opened to the public in 1908 and houses rare tropical plants, including gigantic palms whose fronds press against the peaked roof, as well as desert plants, a small Chihuly display, a children's play area, and more.
I have never been very interested in glass houses. Who needs them in the Deep South, where winter rarely brings more than a light frost and plants stay green all year? Nevertheless, I ended up seeing two glass houses during Spring Fling Chicago : the Lincoln Park Conservatory and the one at Garfield Park. The latter is huge by comparison, and, frankly, it knocked my socks off. The tropical plants were enormous, and beautifully and naturally arranged, and I felt transported to another world as I strolled among them.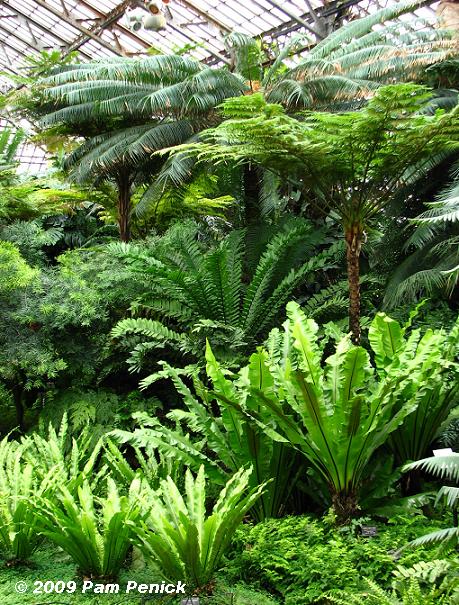 Forest primaeval! It's easy to imagine a dinosaur poking its head out of the ferns.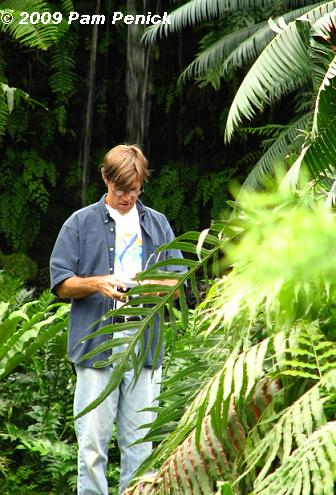 Snapping a few pics of his own is Christopher of Outside Clyde, one of the garden bloggers I was most happy to meet, having read him for so long. That's Christopher in the very top photo as well.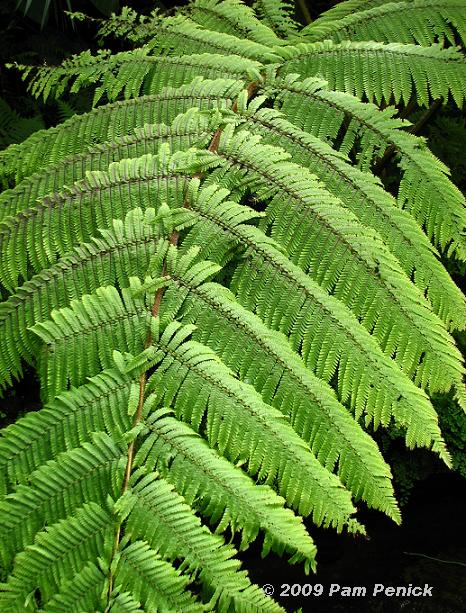 Ferns stood tall and crouched low. Fronds of all descriptions created a mass of intense greenery.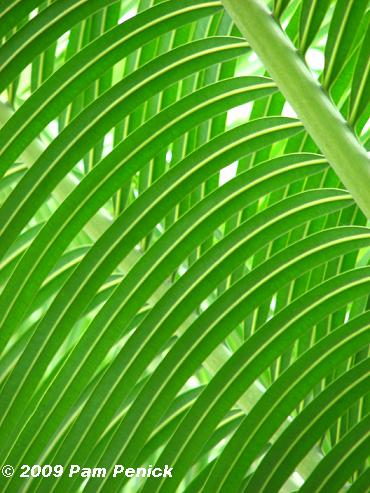 Patterns appeared and shifted.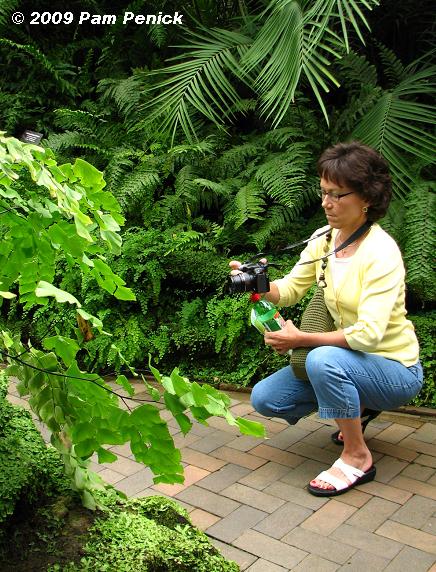 Kylee was among the small group of Spring Flingers who made this Sunday tour, the last on the official agenda.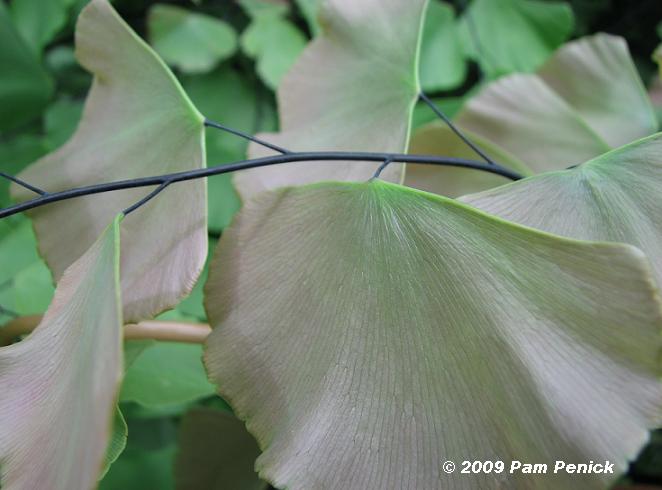 I fell in love with silver dollar fern (Adiantum peruvianum ) because of the ginkgo-like leaves and black stems. Beautiful!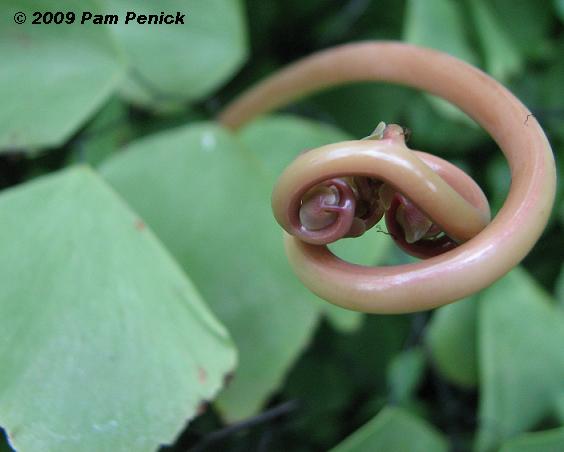 And what is this shiny, curly thing rising from the leaves? Is it even from the same plant?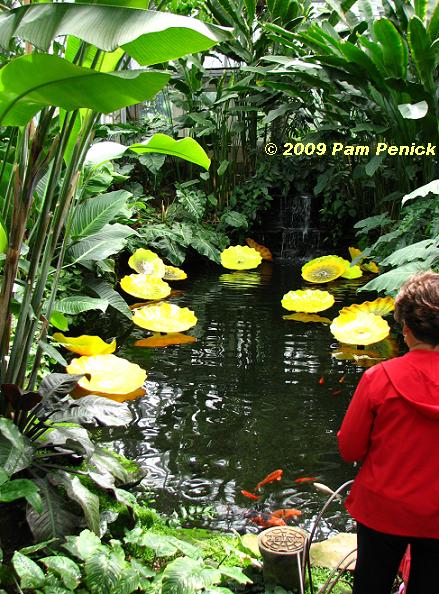 In the Aroid House, a striking installation of Dale Chihuly glass titled "Persian Lilies" lights up a small pool.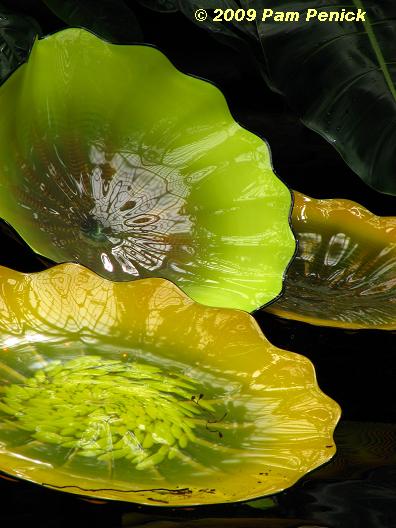 Part of a larger Chihuly exhibit from 2001, the Lilies were purchased for permanent display in the conservatory.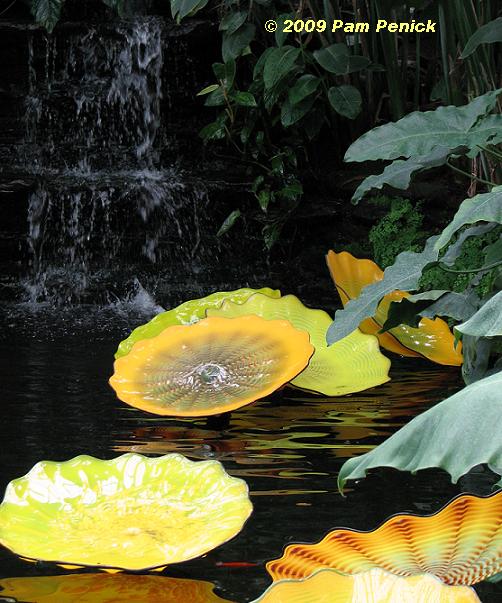 How I wish I could have seen the entire exhibit.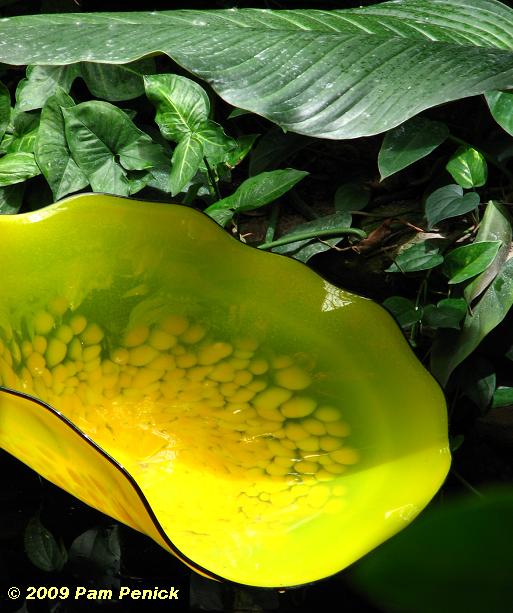 Maybe one day Chihuly will have an exhibit in Austin, or at least Dallas or Houston, which are close enough to easily visit.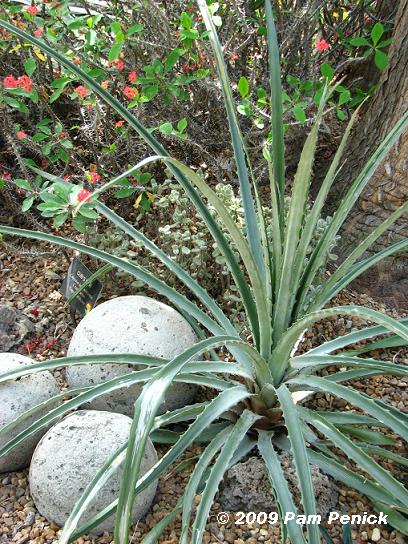 Hey, these plants look a bit more familiar. The conservatory also houses desert plants, many of which we can grow in Austin.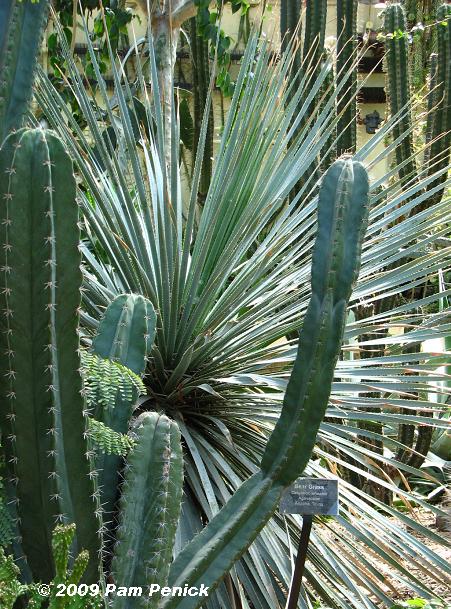 Austin is, of course, much more lush than this. We're fortunate in that we can grow a nice mix of both tropicals and desert plants, so long as we're careful about drainage.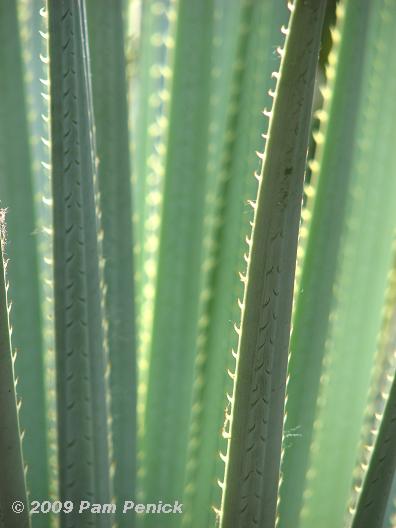 I'm always a sucker for the texture of these spiny plants.
So am I a convert to the wonders of glass houses? Well, I don't know. Perhaps the Garfield is particularly magical. For magical it was, even with flowers blooming outside. Just imagine what it would be like to stroll those warm, humid paths in the dead of winter, with snow blanketing the world outside.
All material © 2006-2009 by Pam Penick for Digging. Unauthorized reproduction prohibited.