June 4th, 2009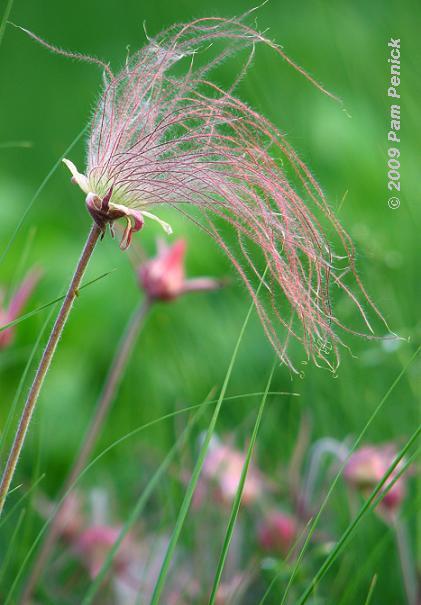 Heading back to the hotel after spinning under the Bean, Diana and I couldn't resist a quick peek at the Art Institute's north garden (we missed the south garden). Here are just a few images from this small but lovely public garden.
Pictured above is prairie smoke (Geum triflorum ), a plant I absolutely fell in love with while in Chicago.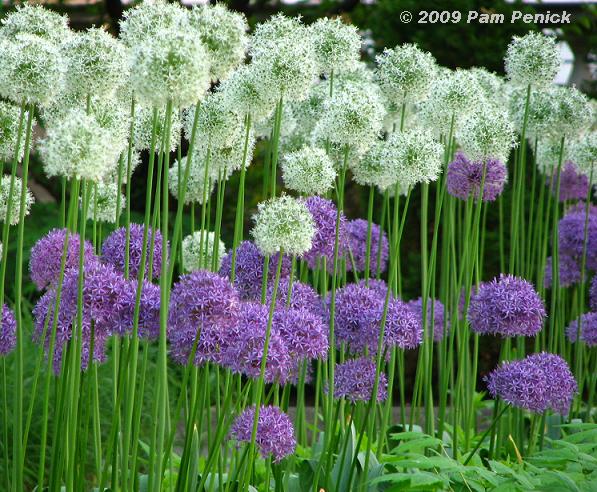 The other iconic Spring Fling plant for me was the allium. They were everywhere, and this long row of tall whites and shorter purples was stunning in its simplicity.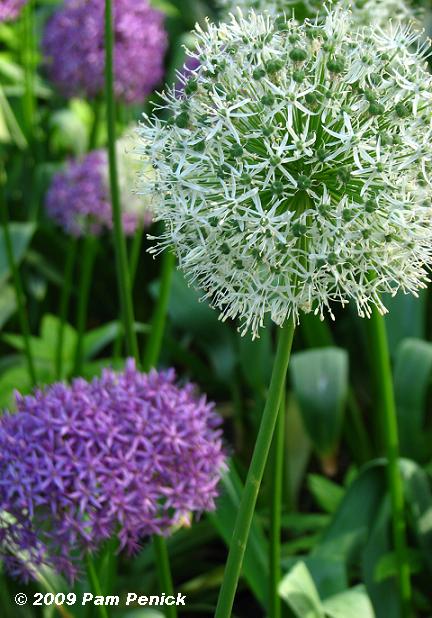 I love the spherical geometry of their flowers, which look like exploding fireworks. Ka-pow!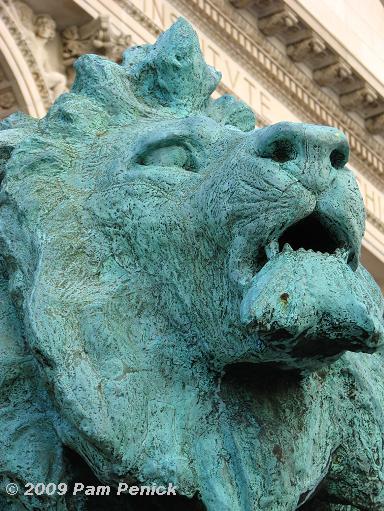 The Art Institute lion roars his approval.
All material © 2006-2009 by Pam Penick for Digging. Unauthorized reproduction prohibited.