June 3rd, 2009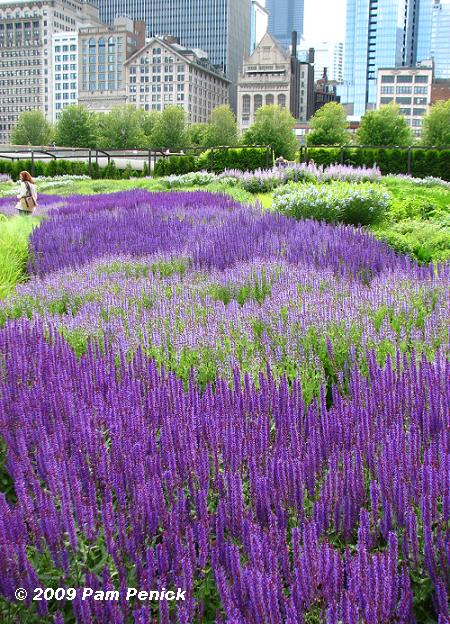 One of the highlights of Spring Fling Chicago was a guided tour of Lurie Garden by chief horticulturalist Colleen Lockovitch. Colleen provided the ultimate insider's guide to the garden, pointing out her favorite plants and explaining how she and her staff maintain them, suggesting we ask our favorite independent nurseries to stock certain hard-to-find but super-performing plants, and telling us that certain aspects of plant designer Piet Oudolf's design were muddied due to an overzealous initial tree-planting, and recently the staff has had to work hard to remove a number of aggressive trees.
Who hasn't had to do that in their own garden? I sure have.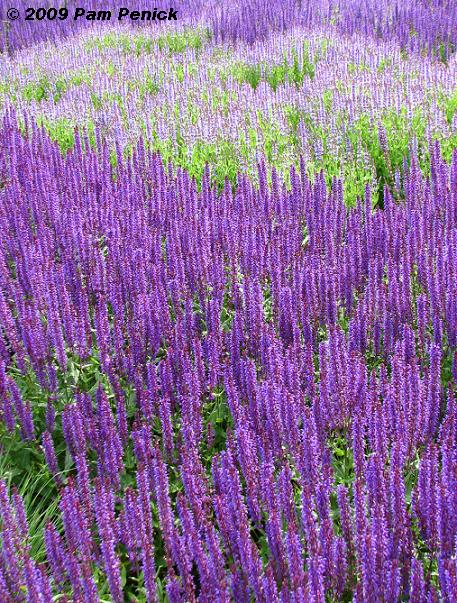 A closer look at the salvia "river." At one point Colleen was talking about it, and two college-age guys walking by did a double-take at the word "salvia." One murmured to the other, low and appreciatively, "Salvias!" I just know they weren't gardeners except for the grow-light in a back-bedroom kind, if you know what I mean.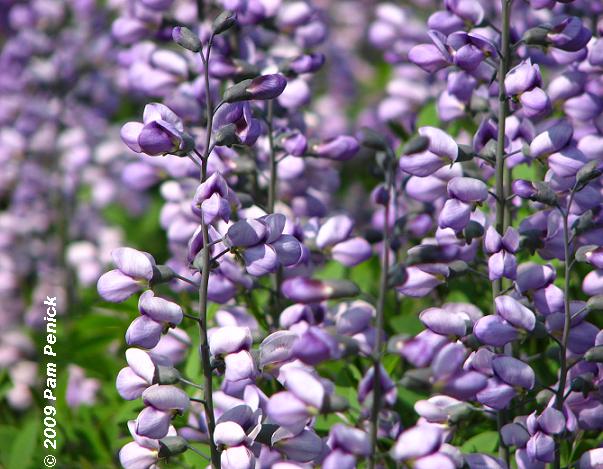 Baptisia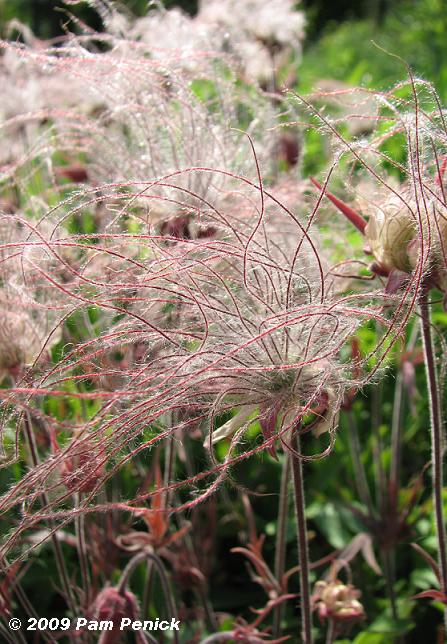 I fell in love with prairie smoke (Geum triflorum ), heat-hardy only to zone 7, unfortunately.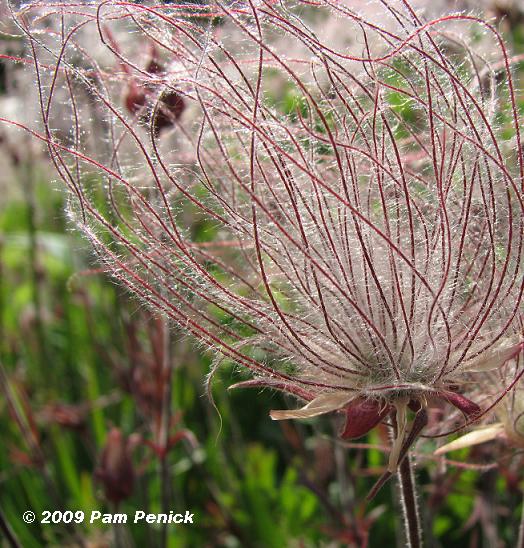 All you colder-climate gardeners should be growing this (in large sweeps, not onesies!) if you aren't already.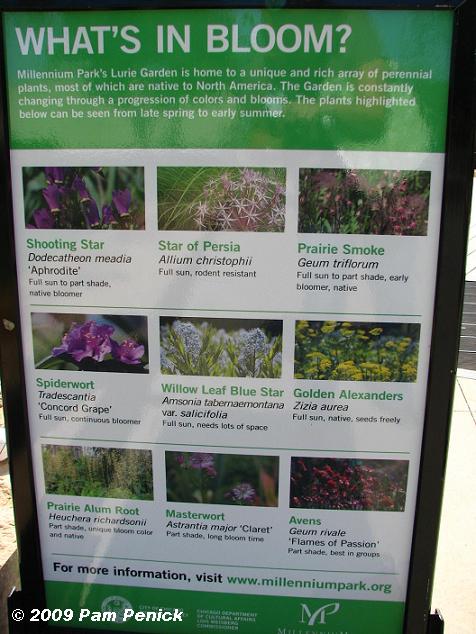 Helpful signs identified the seasonal displays.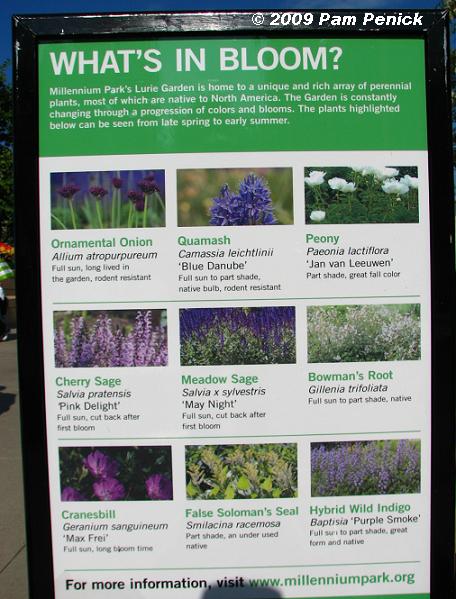 The other side has more. I've visited the Lurie once before, in October 2007. If you'd like to see how Lurie Garden looks in fall, when the grasses are in full bloom, click on the link.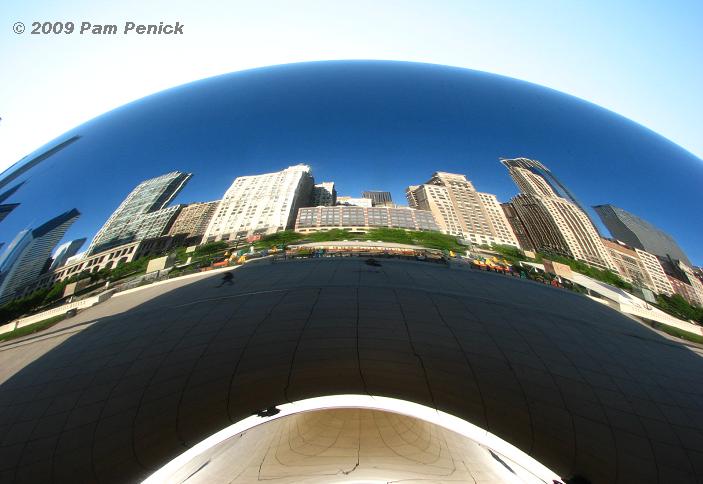 Two mornings later, Diana and I took an early-morning stroll back over to Millennium Park to see "Cloud Gate," popularly called the Bean, a marvelous sculpture by Anish Kapoor.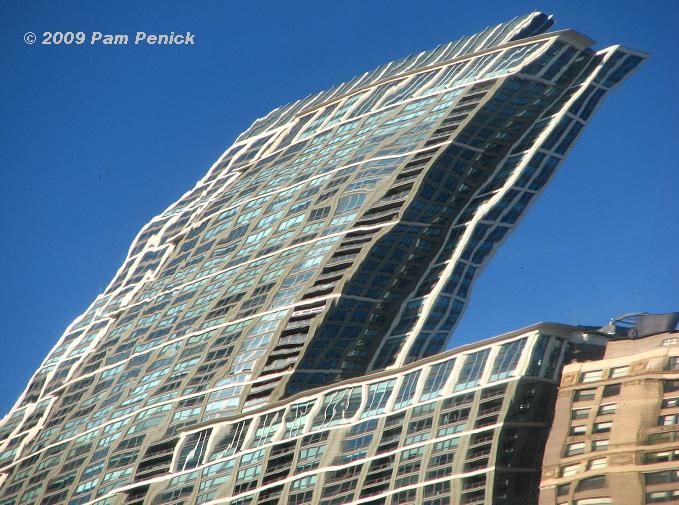 Reflections of the surrounding city skyline wobbled uncertainly in its mirrored surface.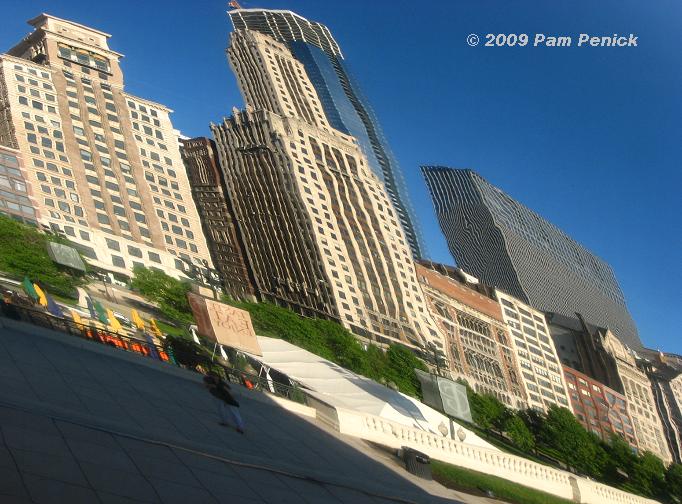 It felt like viewing the city from underwater.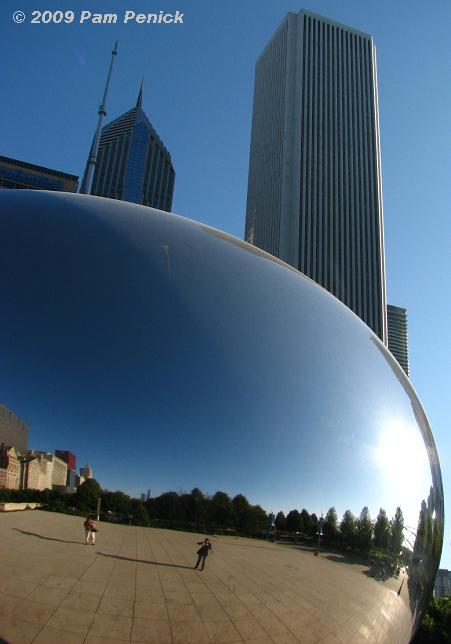 One's own image appears like a circus-mirror reflection—not always flattering, but irresistibly fun.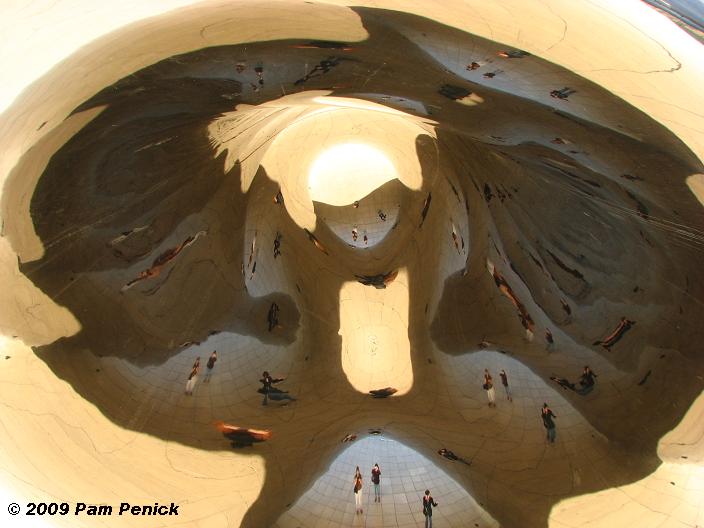 Wheee! Looking up into the underside, or gate, of the Bean feels like swirling down a stainless-steel sink drain. I spun under it a few times, just as I do with the Zilker Christmas Tree in Austin, and staggered off to the hotel for breakfast.
All material © 2006-2009 by Pam Penick for Digging. Unauthorized reproduction prohibited.