December 16th, 2014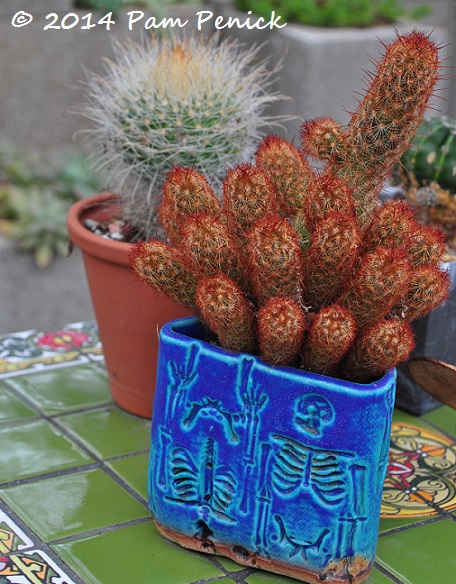 Amid the crazy busyness of December, I'm opting for a quick and easy subject for my monthly Foliage Follow-Up post: a cute, orange-spined, somewhat profane-looking cactus in a goofy, skeleton-decorated Rick Van Dyke pot. Sometimes you just have to indulge the whimsy.
What kind of foliage is making you happy in your December garden? Please join me for Foliage Follow-Up, giving foliage plants their due on the day after Bloom Day. Leave a link to your post in a comment below. I really appreciate it if you'll also link to my post in your own — sharing link love! If you can't post so soon after Bloom Day, no worries. Just leave your link when you get to it. I look forward to seeing your foliage faves!
All material © 2006-2014 by Pam Penick for Digging. Unauthorized reproduction prohibited.