July 15th, 2007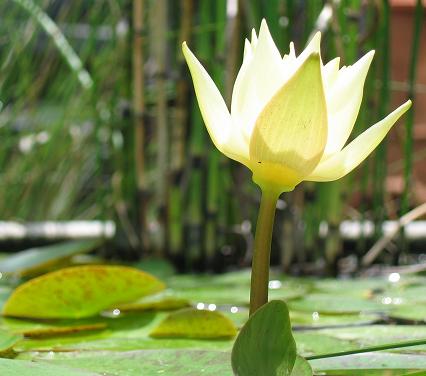 In answer to some questions about the photo editing that she does on Photoshop, Robin generously took the time to post about her process. She provided a couple of before-and-after examples of her photos to illustrate how Photoshop can sharpen the focus and brighten the colors of a digital photograph.
It does make quite a difference, especially in her first example. My first thought was, If I'd been doing that, I could have salvaged so many garden photos that I discarded as no good. My second thought was, What's kept me from doing it so far?
After all, I've heard of Photoshop and know it is used to alter and enhance photos. But my knee-jerk response has always been that it's not honest to tinker with photos that way except for artistic purposes. For example, when looking for travel photos to post recently, I noticed that some of them were marred by dusty spots on the lens. My husband suggested that I Photoshop them, and I replied, "No way. That wouldn't be honest."
But now that I really think about it, I realize my attitude was based on the false assumption that photographs are, by their very nature, factual representations. However, aren't all photos artistic representations, not literal ones? The camera is not as sensitive and accomodating to light and shadow as the human eye. To compensate, experienced photographers avoid harsh, noon light and shoot at sunrise and sunset, when the light is soft and shadows are long, or on cloudy days. On the computer, they crop their photos in order to "zoom in" on what they want people to see. Doesn't this introduce an artistic element into their photographs? Acknowledging that gives us room to tinker further, doesn't it?
Garden-blogging is partly a photographic exercise, and readers are often drawn to great photos. Therefore, I suspect that most garden-bloggers and readers will have an opinion on this question. I'll be interested to know what you think about Photoshopping photographs. Is it honest? Is it artistic? And what about the professional garden photographers out there? Tom Spencer, David Perry? What's your opinion?
See this site for one photographer's opinion on this topic.
Many thanks to Robin for her openness about her editing process. Her photography is wonderful, and she has a great eye. Her post has given me a reason to examine my assumptions about photography, plus information about how to improve my own photographs.