August 28th, 2014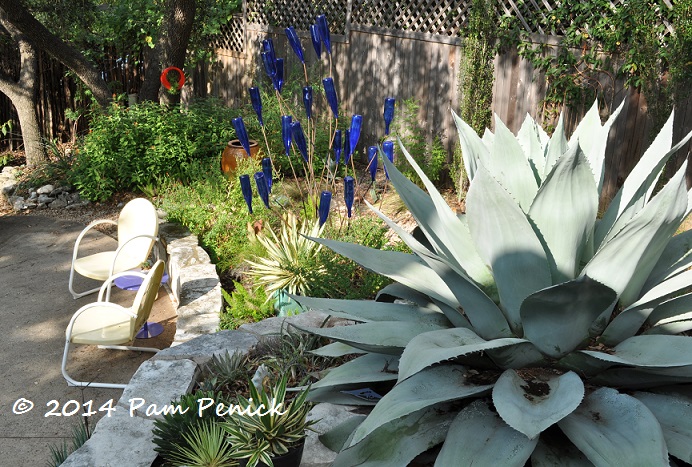 When it's too hot to plant, consider planting a bottle tree. It'll never need watering, and the more the Death Star shines on it, the better it looks.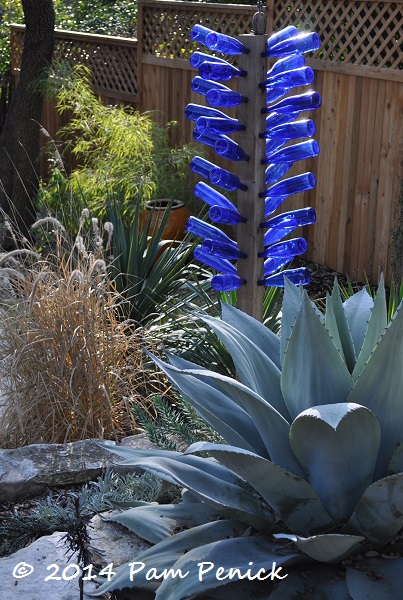 I made a simple, post-style bottle tree 5 years ago. But the cedar post was rotting, and it was beginning to list. I decided to replace it, and as I pondered my options I remembered a plant I admired at Big Bend National Park and in Phoenix last spring. Suddenly I knew what I wanted.

An ocotillo bottle tree! Poetic license means its blooms are blue instead of red, but I like the organic, vase-like structure — a nice change from my former stylized tree.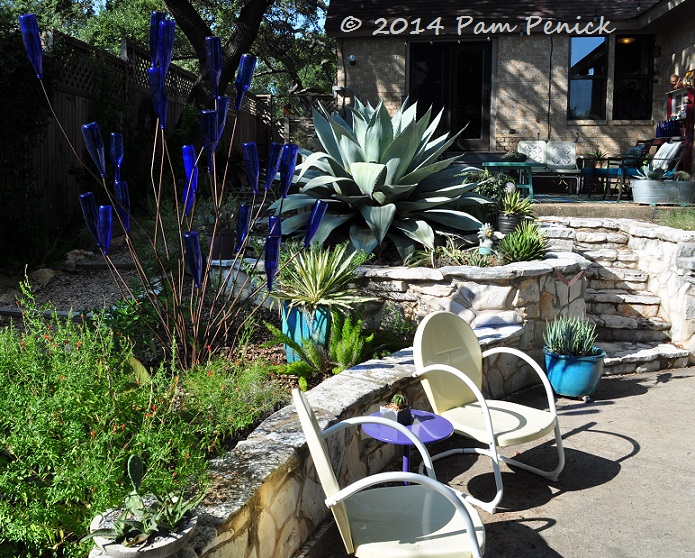 Bob Pool of Draco Metal Works (and a blogger at Gardening at Draco) constructed it to my specifications: upright rebar "branches" welded to a metal base, about 8 feet tall by 6 feet wide, with a base that can be anchored to the ground with rebar stakes. He did a great job bending the rebar to give it an ocotillo's form.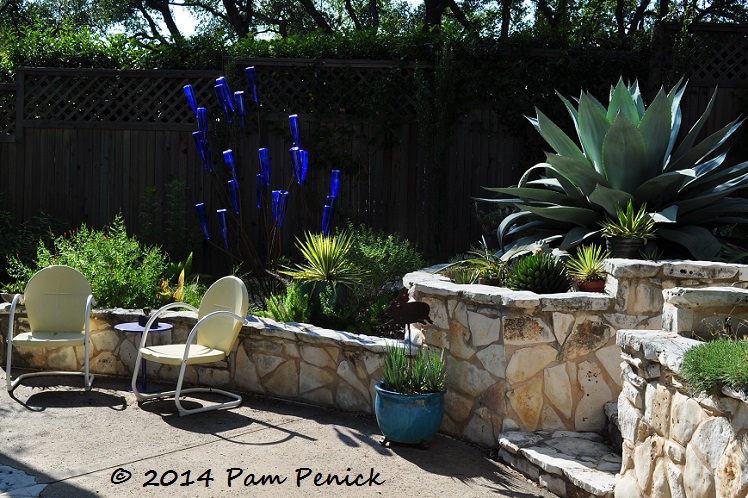 After setting it up yesterday afternoon in 100-degree heat, I jumped into the pool to cool off and admire it. As often happens while studying the garden while neck-deep in cool water, I decided to rearrange a few things, starting with the yellow motel chairs that used to sit off to the side in the shade. I moved them front and center to create even more of a long-view focal point with the bottle tree.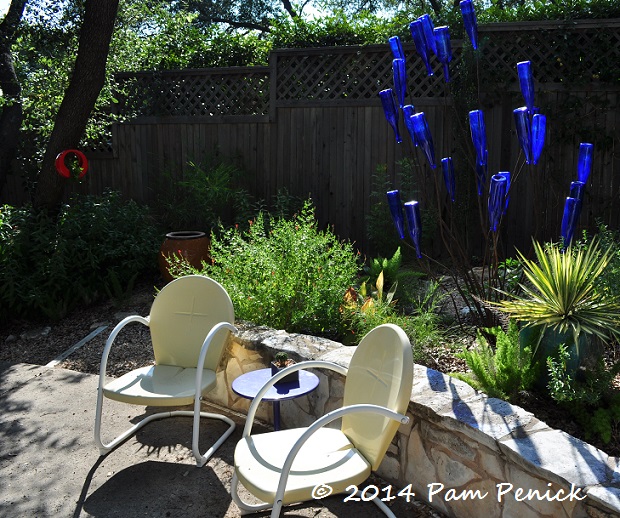 And I moved my red-orange Circle Pot over by the orange-blooming Mexican honeysuckle for a hot color echo. Hmm, what other art or seating redos can I come up with until it's cool enough to plant?
All material © 2006-2014 by Pam Penick for Digging. Unauthorized reproduction prohibited.