August 16th, 2014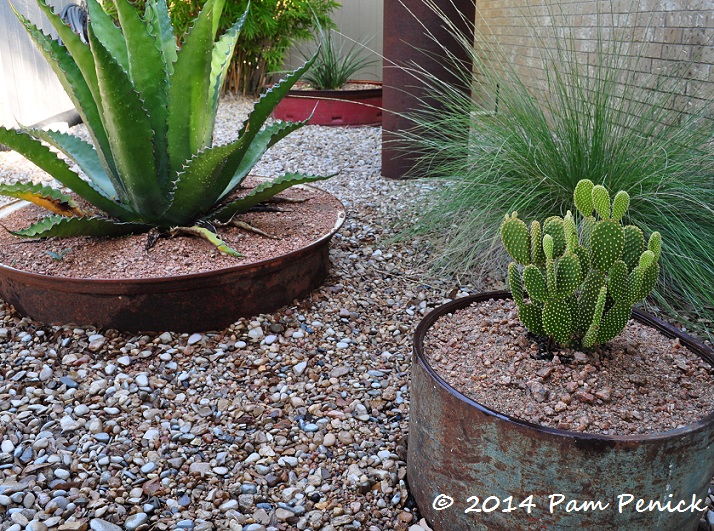 Two months ago I acquired another steel pipe remnant and set it in the gravel garden by the front door. There it sat empty for nearly 8 weeks as I traveled and debated what to plant in it. Finally, taking my own advice not to plant anything in August except cactus, I decided on an opuntia.
I was one of only two customers at The Natural Gardener yesterday at 5 pm in 102 F heat. Blech. Well, the Death Star can set its laser beam on high and still not harm this cute bunny ears cactus (Opuntia microdasys). 'Jaws' agave, next to it, doesn't mind the heat either, although it may have a little sunburn. Behind both is a beautiful pine muhly (Muhlenbergia dubia), a passalong from Michael at Plano Prairie Garden.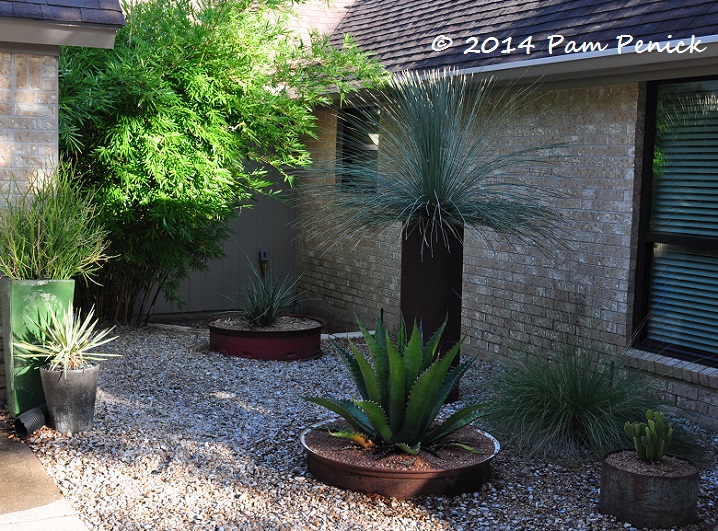 This is becoming quite a spiky forest. I need to stop.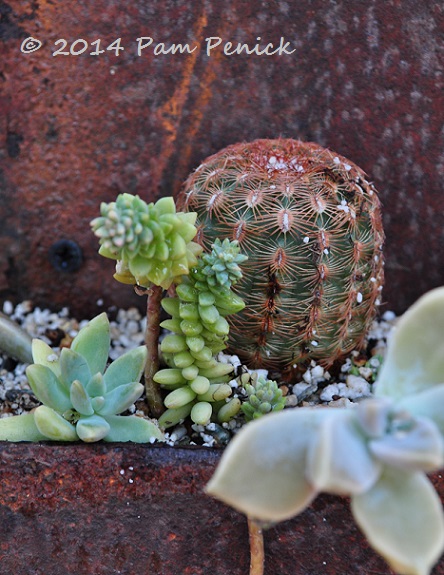 I did pick up one more little cactus for my sadly underplanted steel wall planter, Coahuila lace cactus (Echinocereus pectinatus var. coahuila).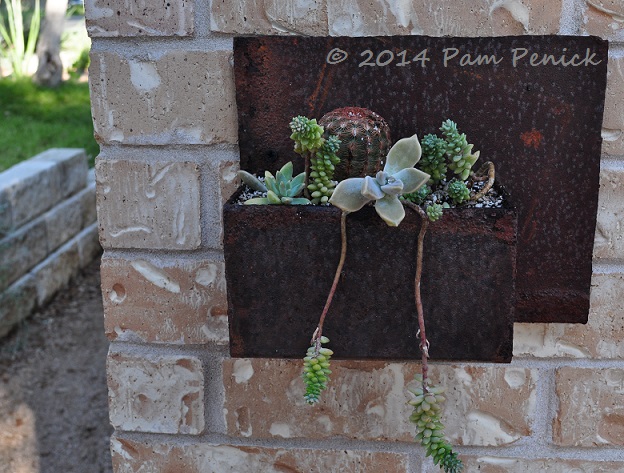 Well, that helps a little. Birds have been nipping leaf-pads off the ghost plant. Grr.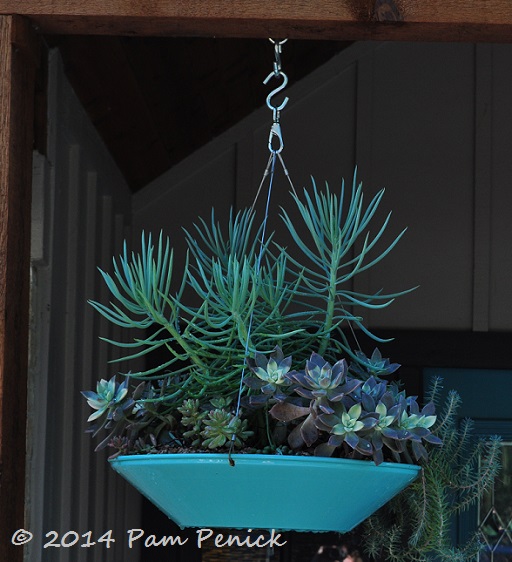 In contrast, my Hover Dish planter has filled out beautifully this summer. The tall succulent is blue chalk fingers (Senecio vitalis), with a graptoveria and jelly bean plant (Sedum rubrotinctum) beneath and 'Blue Spruce' sedum spilling over the edge.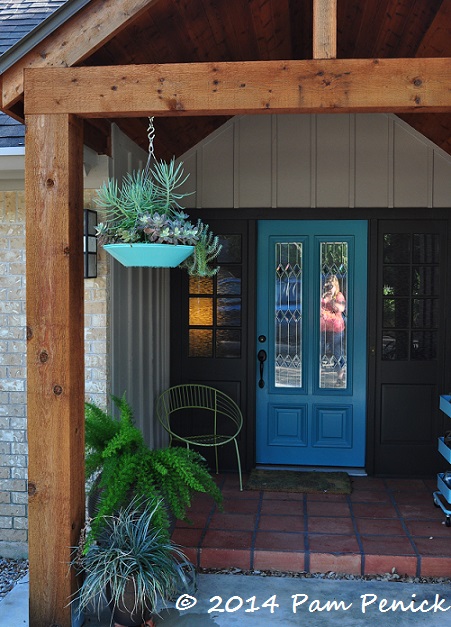 Foxtail fern (Asparagus meyeri) and a dyckia add more fun foliage below.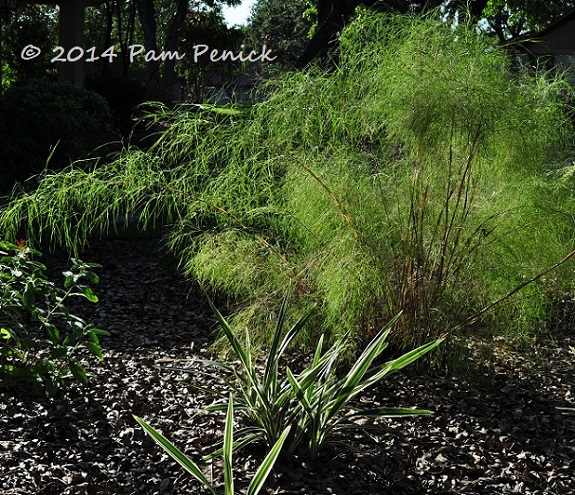 Also out front, along the driveway, this chartreuse cloud of bamboo muhly (Muhlenberia dumosa) caught my eye yesterday afternoon. What a beautiful light-catcher!
So what lovely leaves are making you happy in your August garden? Please join me for Foliage Follow-Up, giving foliage plants their due on the day after Bloom Day. Leave your link to your Foliage Follow-Up post in a comment. I really appreciate it if you'll also include a link to this post in your own post (sharing link love!). If you can't post so soon after Bloom Day, no worries. Just leave your link when you get to it.
All material © 2006-2014 by Pam Penick for Digging. Unauthorized reproduction prohibited.
posted in
2nd garden--2014
,
Agaves
,
Bamboo
,
Cactus
,
Containers
,
Doors
,
Dyckias
,
Foliage Follow-Up
,
Grasses
,
Porch
,
Succulents
,
Xeric plants