July 27th, 2014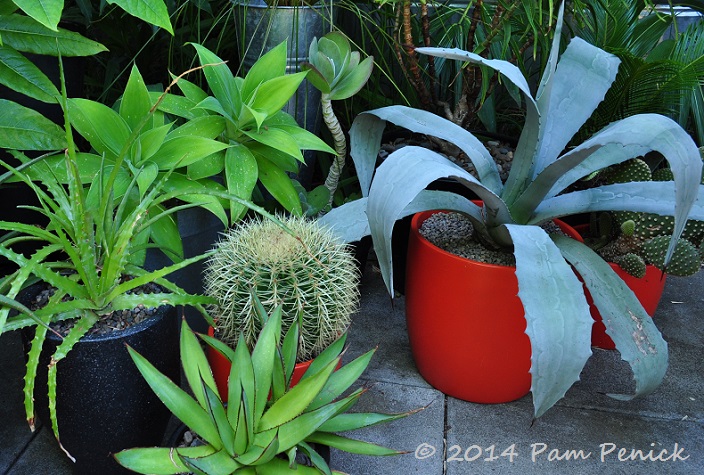 One of the most anticipated gardens on the 2014 Garden Bloggers Fling in Portland, Oregon, recently was Danger Garden, the plant-lustful playground of one of our hosts, Loree of Danger Garden blog fame.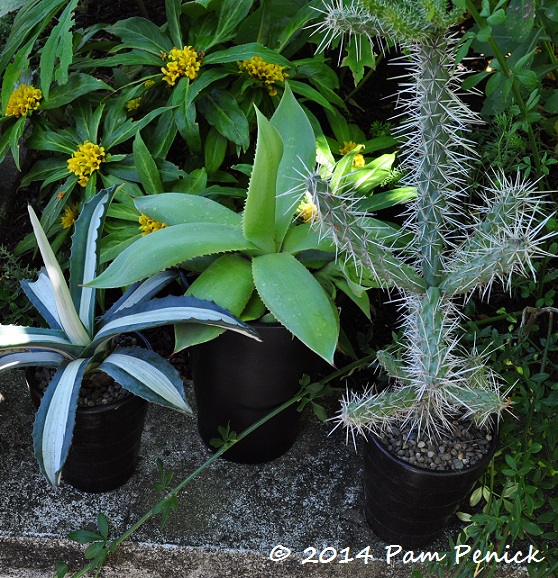 With an adoration for spiny, spiky, and bold-foliage plants and an artistic eye for design and for container styling, not to mention the discipline to hew to a restricted but high-impact color palette of orange, lime green, black, and silver, Loree's garden is a visual treat, with jewel-box vignettes at every turn.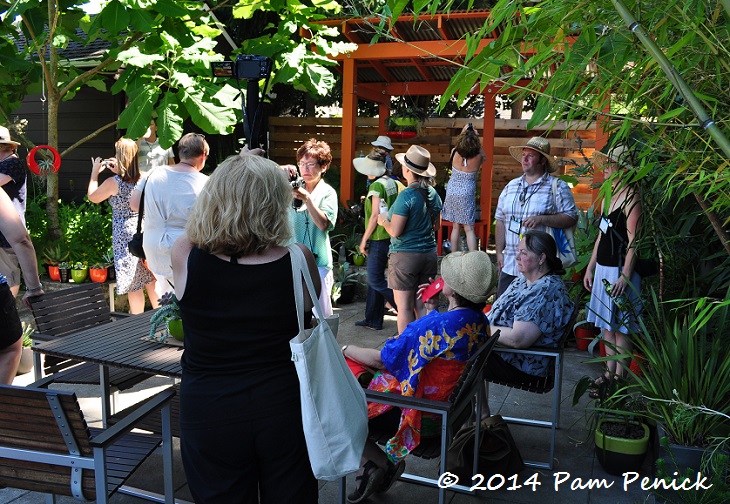 Of course on this occasion there were forty jewelers with loupes inspecting and admiring each and every facet. Half our group at a time descended on Loree's small garden, making for an elbow-jostling viewing experience. At least one blogger accidentally met an agave, spine to leg, proving that Danger Garden is well named.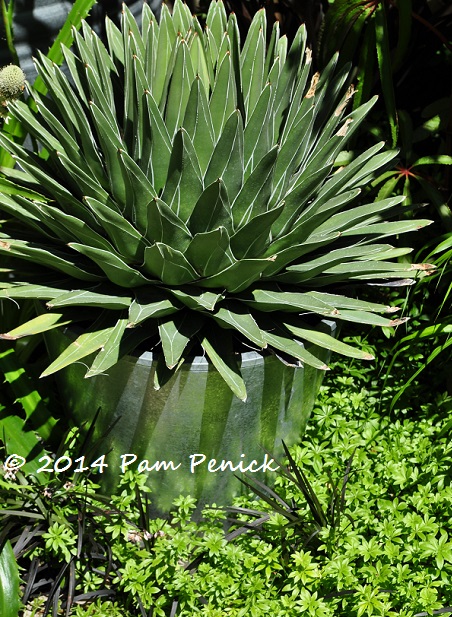 And she was a total sport about it because the thrill of danger is, well, thrilling.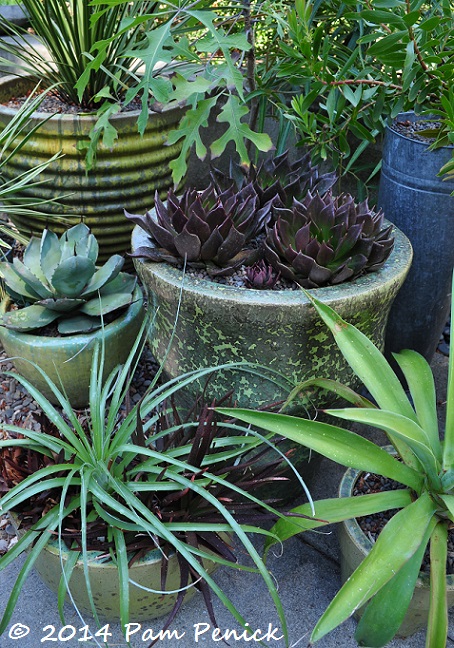 This was my second time to see Loree's stunning garden.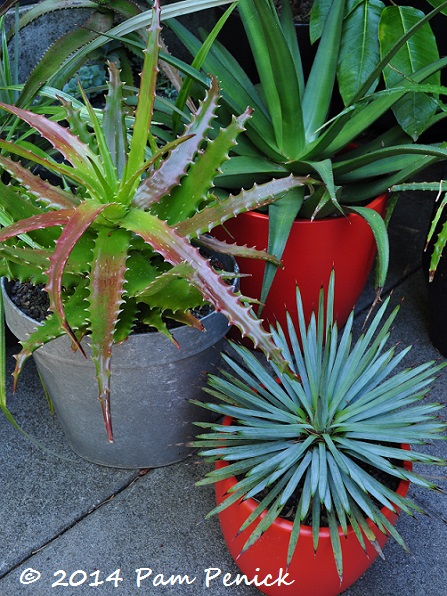 I last visited Danger Garden three years ago, just before the Seattle Garden Bloggers Fling, to which we drove together from Loree's house.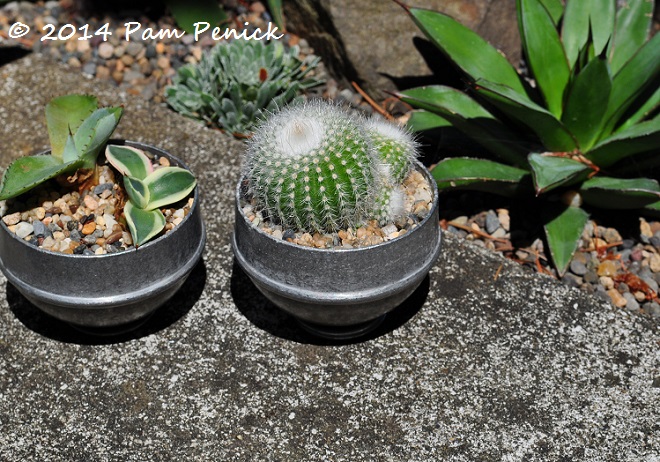 On that visit, the garden was all mine to photograph (rubs hands together greedily).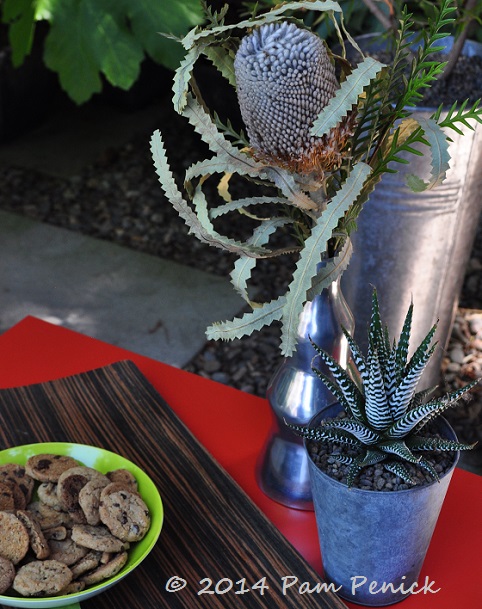 This time it was more of a party!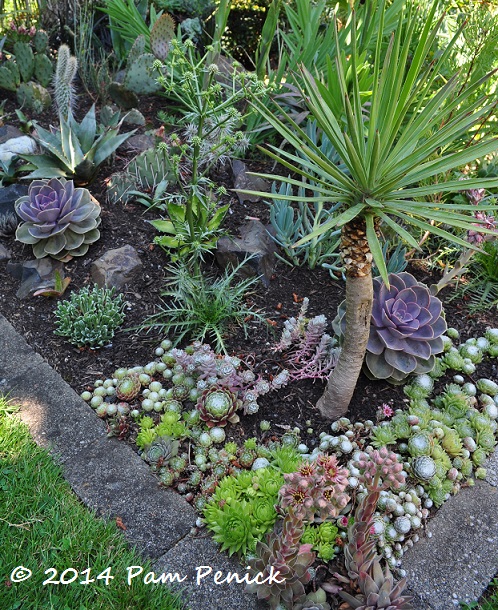 I enjoyed seeing how the garden has evolved…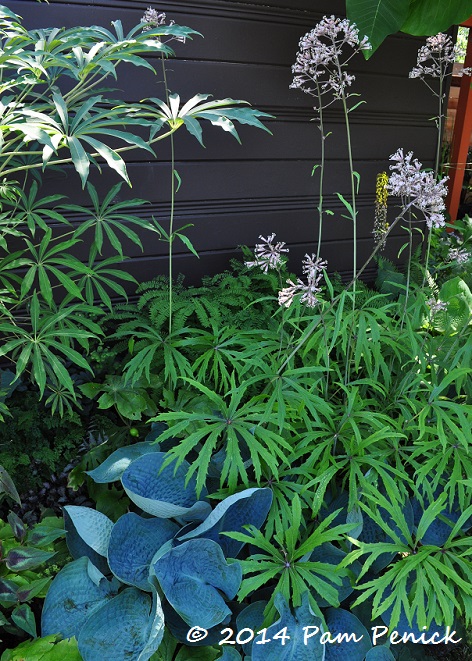 …and grown since my last visit.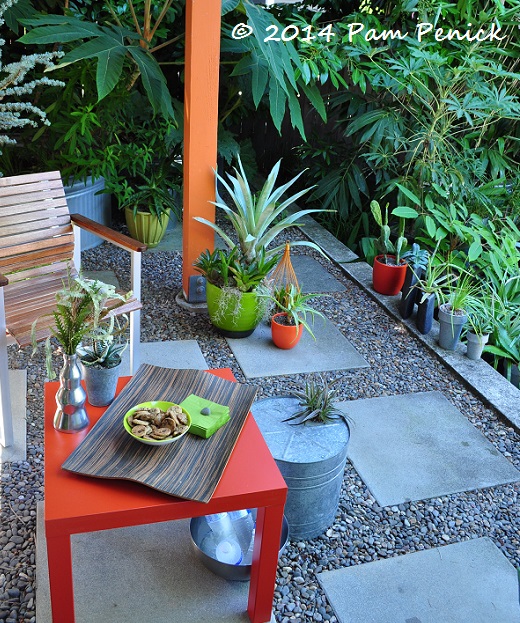 Some areas, like her orange shade pavilion, are as I remember them.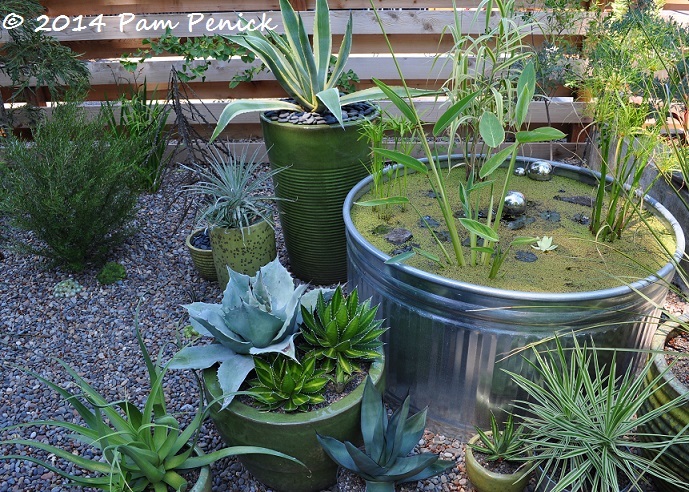 Others are new since then, like this container garden, stock-tank pond, and fence where a hedge once stood.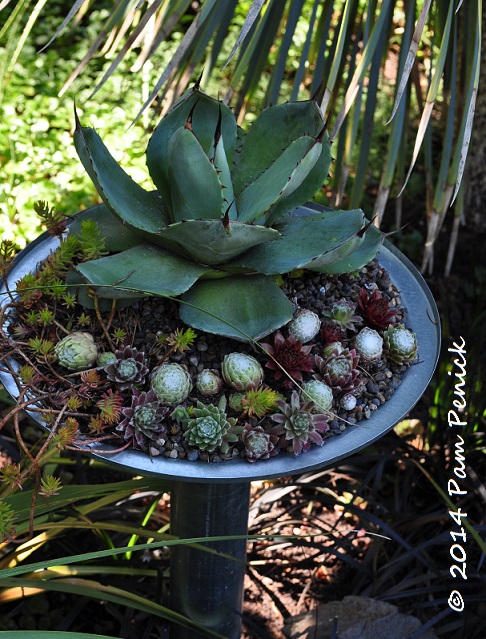 Decorative elements, like this dish planter on a pedestal (one of a trio), have also been added (click the link for Loree's how-to).

Loree's front garden, a sloping former lawn that she's converted into a drought-tolerant gravel garden, was newly planted when I visited three years ago. Since then it has filled in beautifully and was aglow with afternoon light when we visited.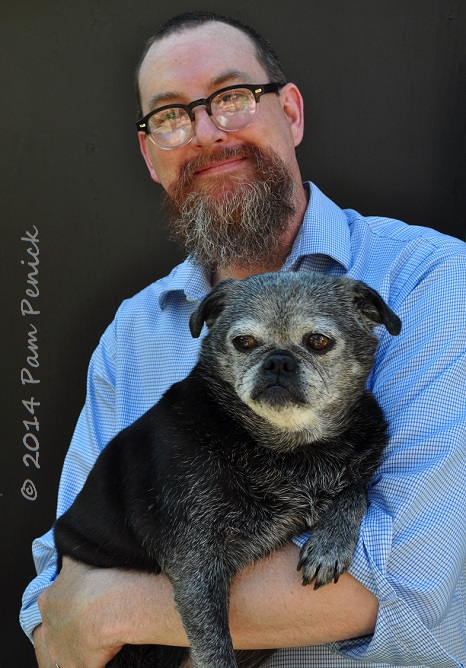 Giving the plants a run for their money in terms of camera attention, however, was Lila, aka Pony, companionably relaxing in the arms of Andrew, Loree's husband and garden assistant and all-around nice guy.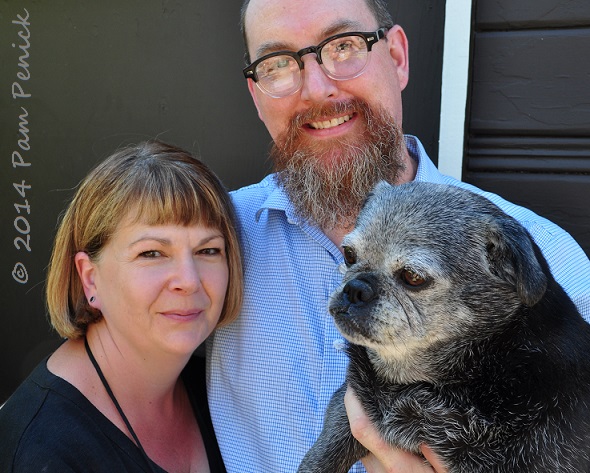 And here's the whole charming family. Thank you, Loree, for sharing your garden with the Flingers and for co-hosting a truly excellent Portland Fling!
Up next: The bold, orange-crush, whimsical garden of JJ De Sousa. For a look back at serene, green Portland Japanese Garden, click here.
All material © 2006-2014 by Pam Penick for Digging. Unauthorized reproduction prohibited.