July 16th, 2014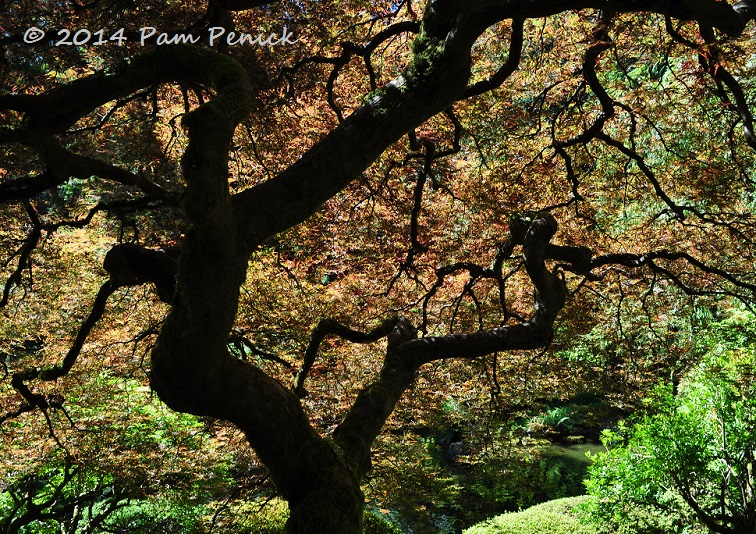 After a week of nonstop sightseeing and garden touring in Portland, Oregon, on the Garden Bloggers Fling and, before that, with my DH, I came home with fun memories, fresh inspiration for my own garden, and 2,471 images in my camera. I have yet to sort through all those pictures, but this one struck me as a good subject for this month's Foliage Follow-Up.
Crouching under an umbrella-like Japanese maple in Portland Japanese Garden, I delighted in the rusty, stained-glass leaves above and the textural greens all around. What a beautiful scene, and it's all about foliage and the maple's sculptural, forked-lightning trunk.
So what lovely leaves are making you happy in your July garden — or perhaps one you've visited on vacation? Please join me for Foliage Follow-Up, giving foliage plants their due on the day after Bloom Day. Leave your link to your Foliage Follow-Up post in a comment. I really appreciate it if you'll also include a link to this post in your own post (sharing link love!). If you can't post so soon after Bloom Day, no worries. Just leave your link when you get to it.
All material © 2006-2014 by Pam Penick for Digging. Unauthorized reproduction prohibited.