May 29th, 2014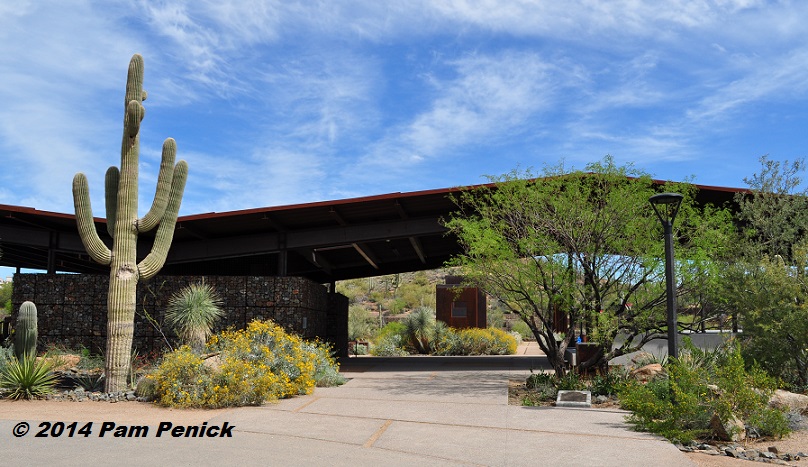 While touring low-water gardens in Phoenix and nearby Scottsdale, Arizona, in early April with my friend Noelle Johnson, aka AZ Plant Lady, we stopped at Cavalliere Park. Constructed in 2012, the park is a model of sustainability and is a 3-star SITES-certified project.
Aside from all that, I really liked the look of the place. The angular roof of a long shade structure, which shelters restrooms and a playground, is tilted up and down to mirror the jagged mountains in the distance.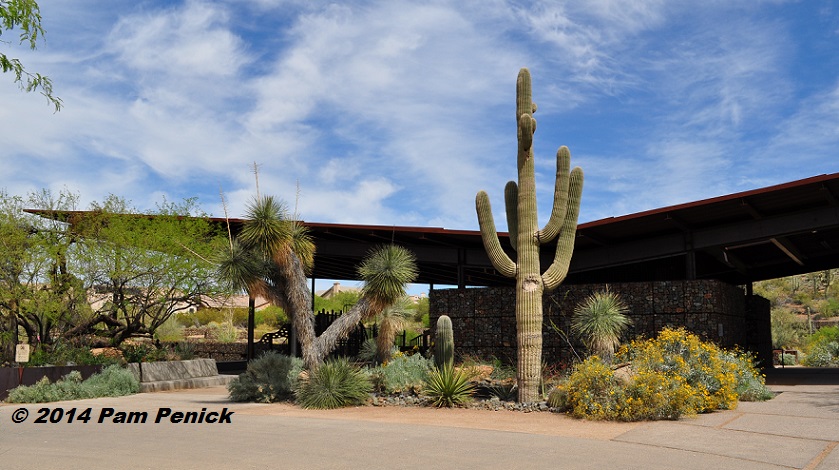 Rusty steel on the roof and rock-filled gabion walls echo the colors of the surrounding rugged landscape. Native plants were chosen for their ability to survive on their own in harsh desert conditions. A play lawn that's part of the playscape area is artificial turf, which never needs watering. All of the materials were chosen with the goal of requiring less maintenance, thereby reducing long-term costs. You can read more about that on the Sustainable Sites Initiative website.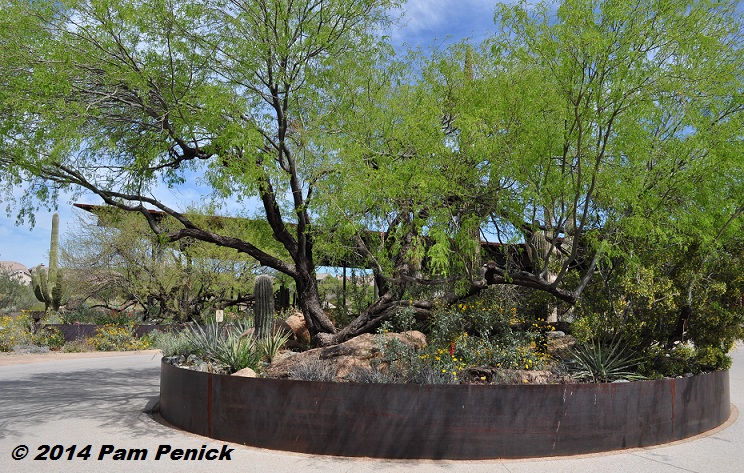 Two existing mesquite trees in the parking area were saved with the help of a steel-edged island that preserves the original grade around their root zones. This circular island bed is the beautiful focal point of the parking lot.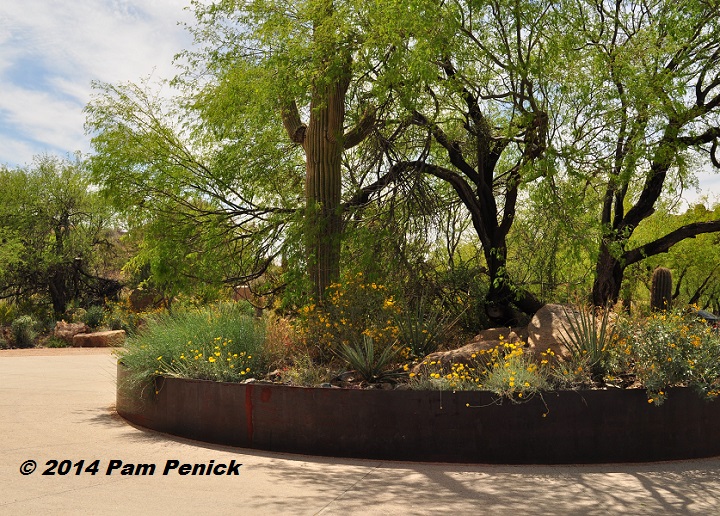 Native saguaro cactus, yuccas, and flowering perennials fill the understory.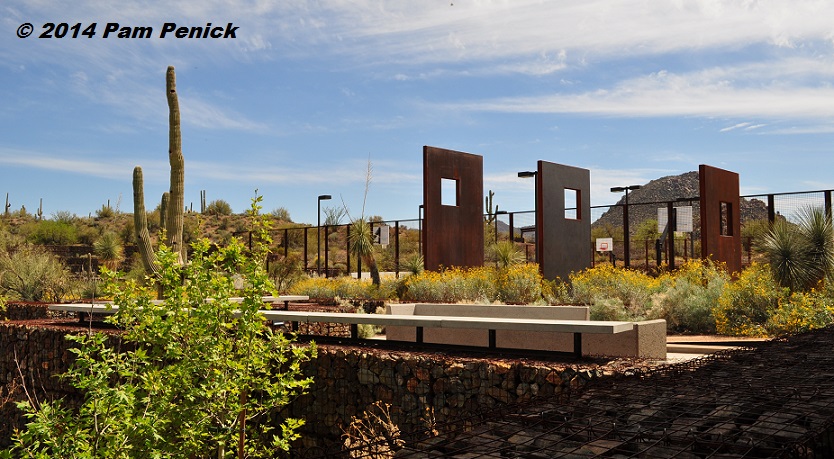 Gabion retaining walls line stormwater retention ponds, and concrete benches with modern lines are positioned for views of the basketball courts and distant mountains. A trio of steel plates with cut-out windows caught my eye. How I wish I'd walked over to see what view is framed when you look through all three at once.
All material © 2006-2014 by Pam Penick for Digging. Unauthorized reproduction prohibited.
posted in
Cactus
,
Desert
,
Garden structures
,
Parks & greenbelts
,
Sculpture
,
Sky
,
Succulents
,
Sustainable Gardening
,
Travel
,
Trees
,
Views
,
Walls
,
Water conservation
,
Wildflowers
,
Windows
,
Xeric plants
,
Yuccas