April 16th, 2014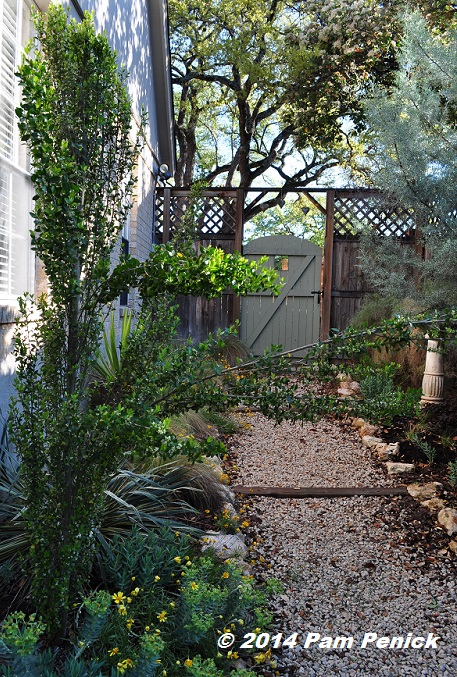 'Will Fleming' yaupon (Ilex vomitoria 'Will Fleming'), a fastigiate cultivar of our native yaupon holly, is one of my go-to vertical accent plants. It's a green punctuation mark, ideal for adding height to a flat bed or using in multiples as a narrow hedge to screen an ugly view. In sun or shade it'll grow to 10 or 15 feet (I like to give mine flat-top haircuts at about 6 feet tall) but only 1 to 2 feet wide. Sometimes, however, the outer branches go a bit floppy, ruining the vertical shape.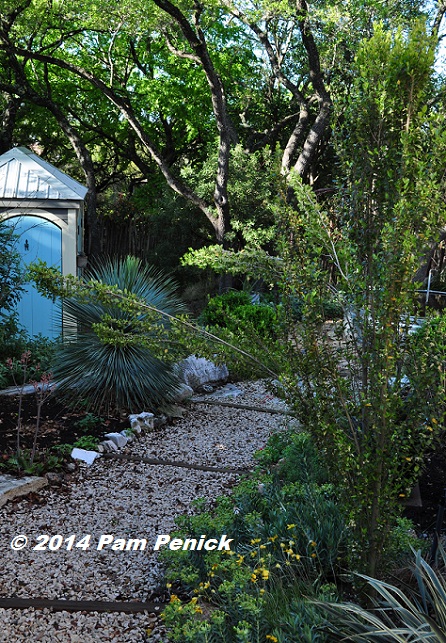 Like this — not the look I was going for.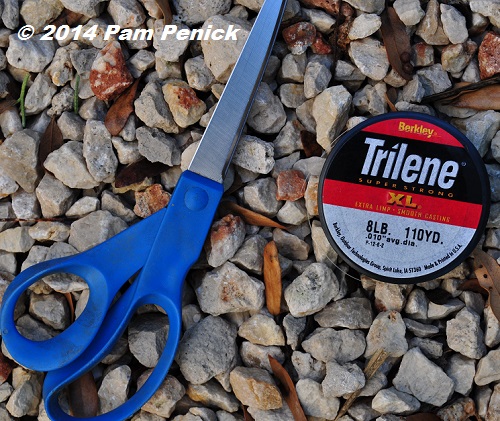 You might think this calls for the pruners. Stop! Put the pruners down and grab a pair of scissors and a spool of fishing line instead. Tie one end of a length of fishing line loosely around a branch, leaving room for the branch to grow. Loosely wrap the fishing line in a spiral around the body of the tree, thereby creating a neat column again. Tie it off, taking care not to tie or wrap any part of the line tightly. You don't want to strangle your tree. A gentle touch is all that's needed.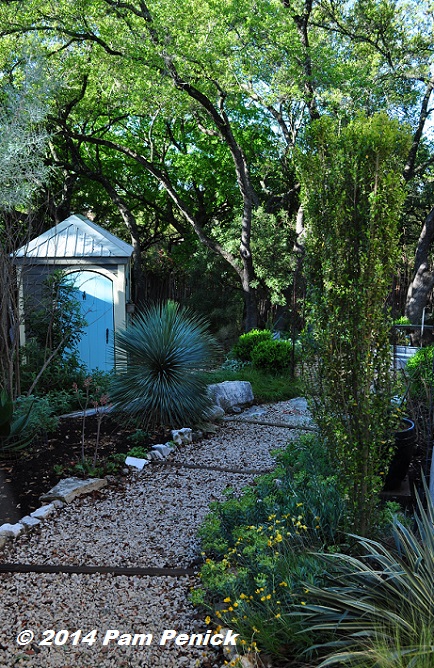 And voila! A columnar 'Will Fleming' is restored.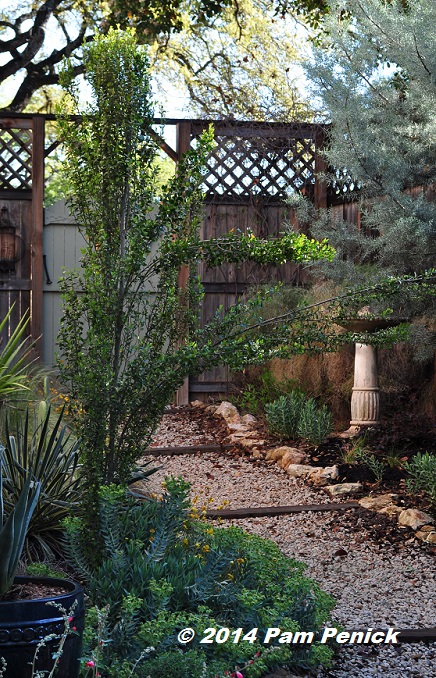 One more time — floppy!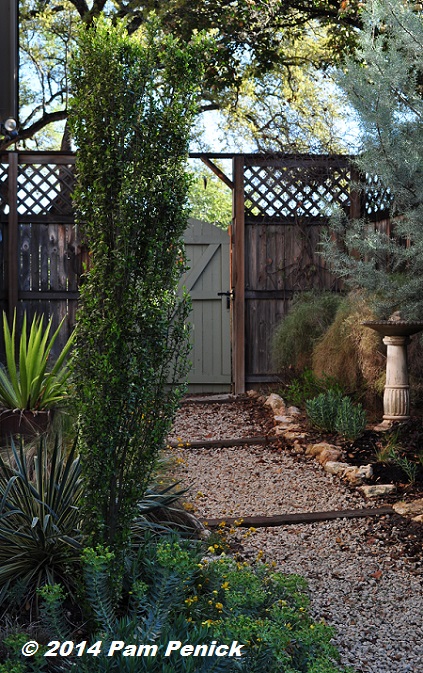 And fixed!
'Will Fleming' yaupon is my Foliage Follow-Up featured plant this month. Please join me in posting about your lovely leaves of April for Foliage Follow-Up, a way to remind ourselves of the importance of foliage in the garden on the day after Bloom Day. Leave your link to your Foliage Follow-Up post in a comment. I really appreciate it if you'll also include a link to this post in your own post (sharing link love!). If you can't post so soon after Bloom Day, no worries. Just leave your link when you get to it.
All material © 2006-2014 by Pam Penick for Digging. Unauthorized reproduction prohibited.