April 14th, 2014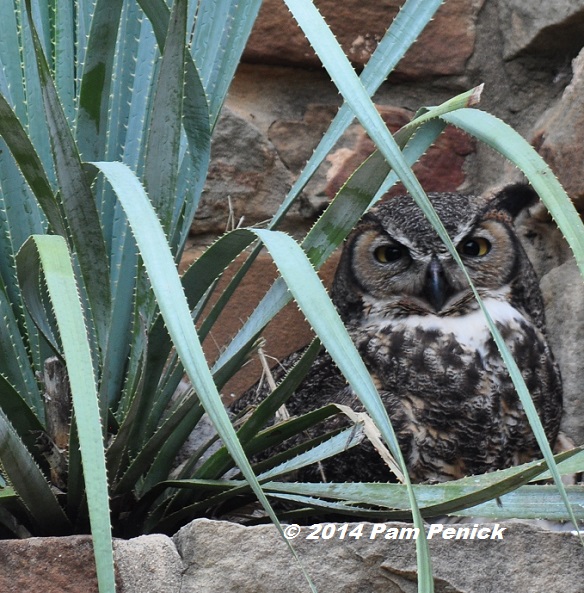 With family in town last weekend, smack in the middle of wildflower season, we made a visit to one of my favorite places in Austin: the Lady Bird Johnson Wildflower Center. Sure, I wanted to see bluebonnets and other spring flowers, but I also knew a secret that not everyone who visits knows.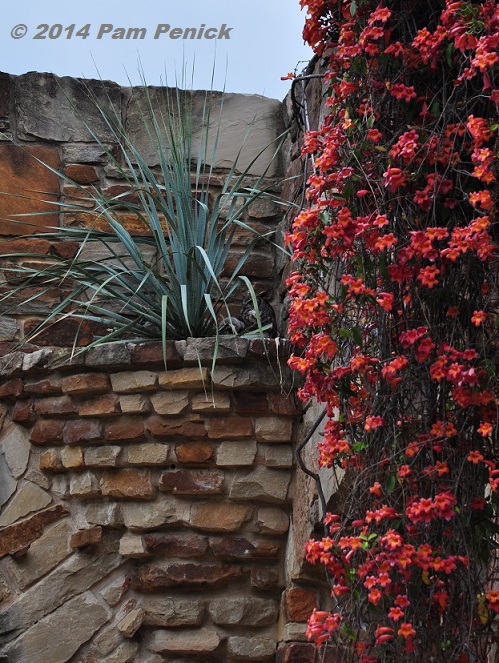 A great horned owl nests each year in a planter niche on the stone walls of the entry garden (officially known as the South Texas Mission Garden), by the Wetland Pond. She's there right now. Do you see her?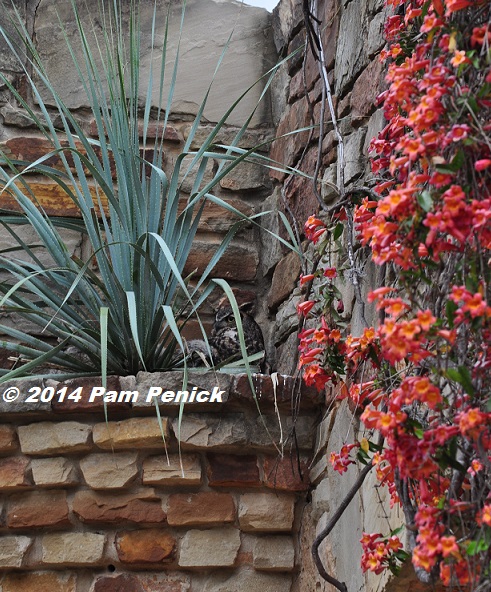 How about now?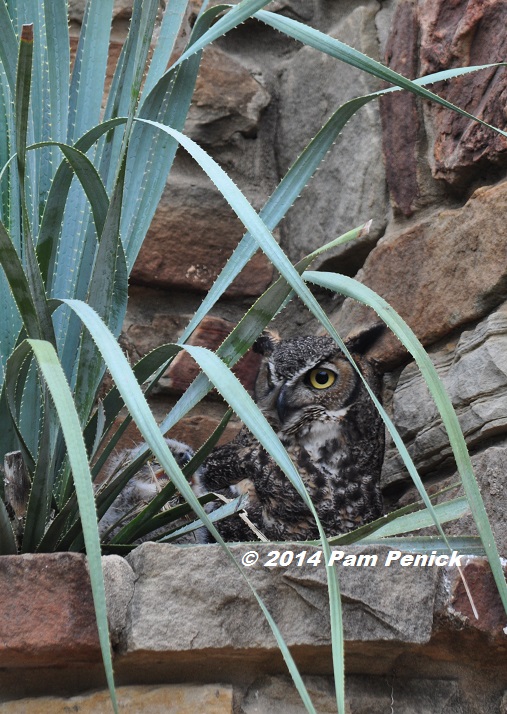 A telephoto lens or a pair of binoculars will give you a better peek. She's found the perfect, protected spot under a spiny Wheeler sotol but still enjoys a commanding view.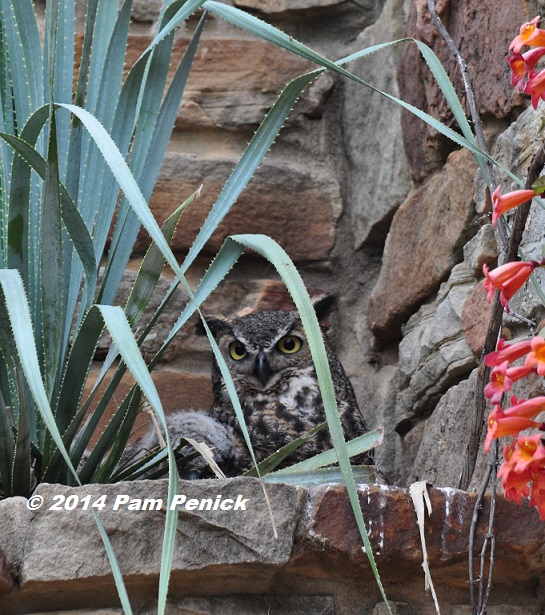 I don't know if it's the same owl that returns every year or maybe a descendant, but she's raising three fuzzy chicks in the sotol niche.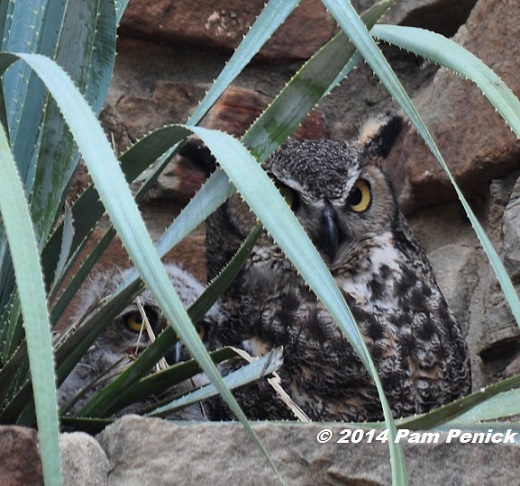 The chicks were a little shy on this day, but here you can see one amid the sotol leaves, with the same lamp-like eyes as Mama.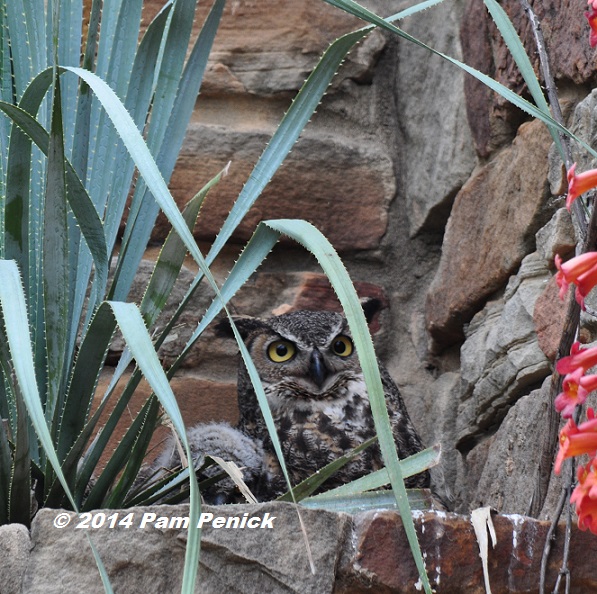 Peek-a-boo!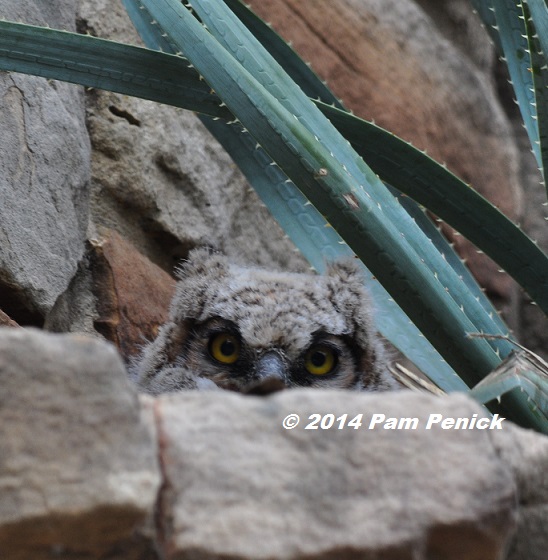 Edging around to the left, I spotted a more curious sibling on the other side of the sotol. Adorable!
For comparison, and for owl lovers, here are my posts about great horned owls at the Wildflower Center in previous years:
Blossoming spring morning at the Wildflower Center, part 1, April 21, 2013
Winter into spring at the Wildflower Center, February 20, 2013
Great horned owl chicks growing up fast, May 2, 2011
Great horned owlets nesting at Wildflower Center, April 20, 2011
All material © 2006-2014 by Pam Penick for Digging. Unauthorized reproduction prohibited.