April 11th, 2014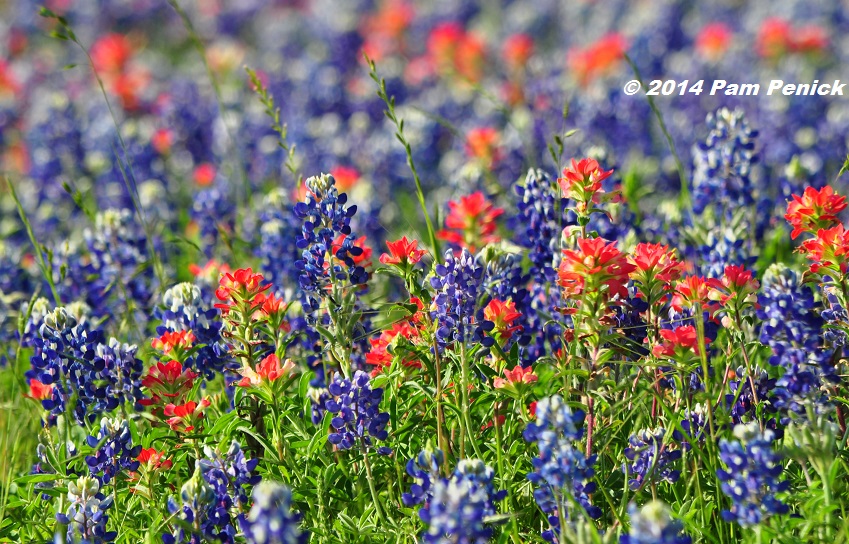 A red, white, and blue patriotic spring is in full swing in the fields of east-central Texas.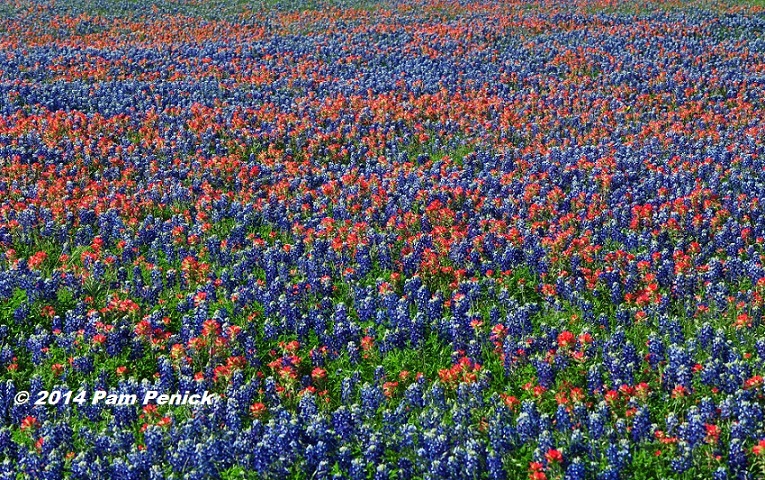 Guessing that the early wildflowers were in full bloom east of Austin, I made a wildflower run right after school dropoff yesterday — a little late for the golden hour of sunrise, but what the heck. You grab a moment when you can find it. And boy am I glad I did.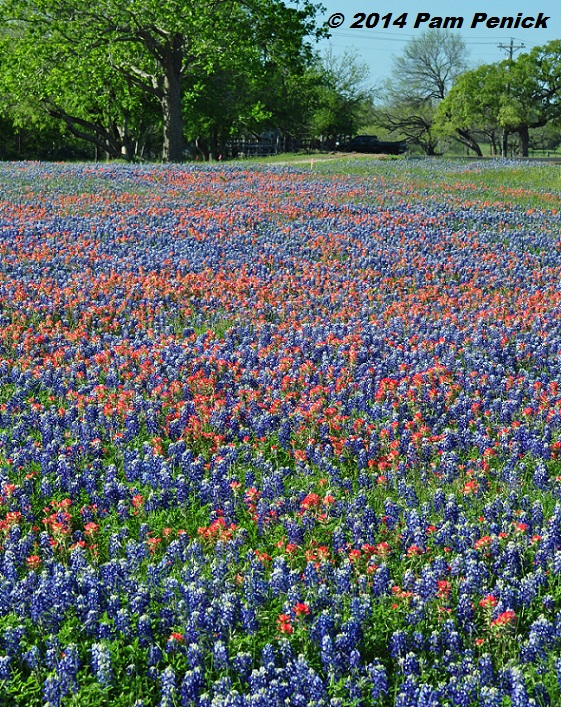 I headed out Highway 71 to FM 535, southwest of Bastrop near Rockne — about an hour's drive from central Austin — and found Texas bluebonnet and Indian paintbrush mixing it up in a magic carpet of color.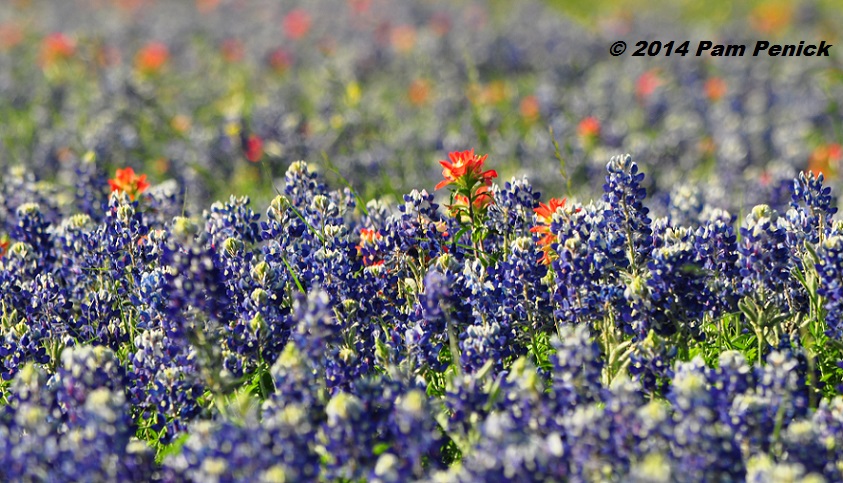 Not everything is bigger in Texas. How did these diminutive wildflowers come to occupy such a large place in our hearts?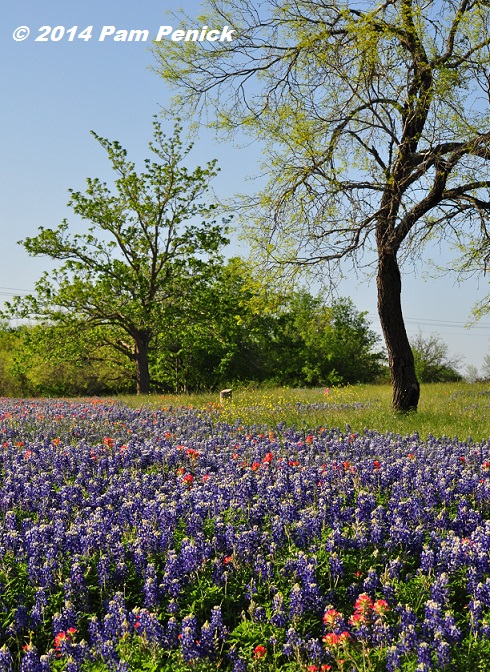 Winter is not onerous here. We don't really require cheering up after our mild, evergreen winters.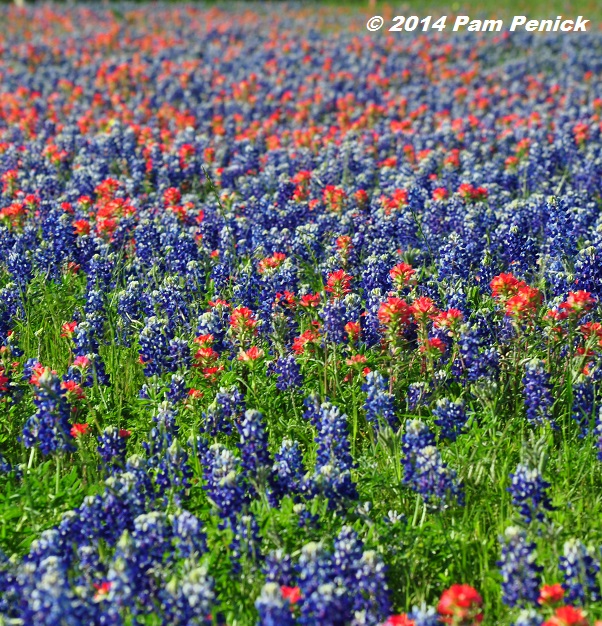 And yet this tapestry of spring color makes our hearts sing. All along the roadsides you'll see people hunched over to take photos of the wildflowers, recording the beauty of the season.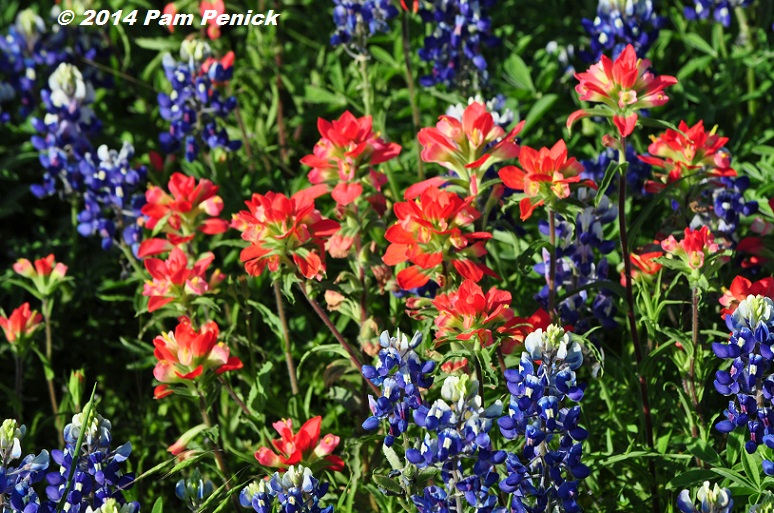 Yesterday it was me!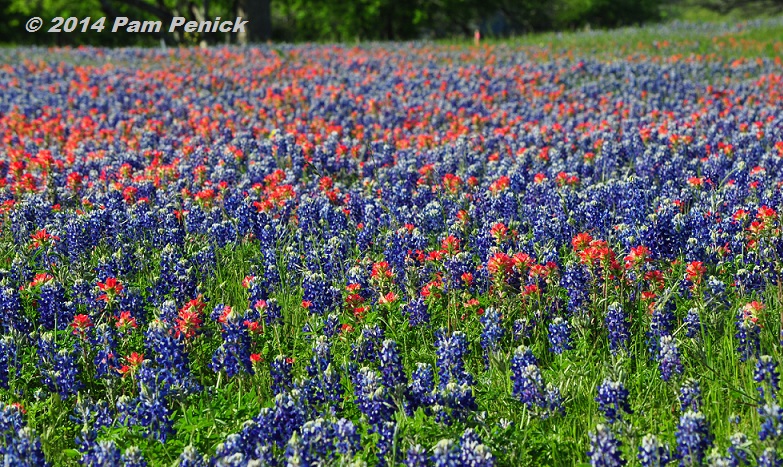 Wildflower photography rules to live by in Texas: don't cross fences or otherwise enter private property; don't trample a good stand of wildflowers but leave the show for others to enjoy; and watch out for fire ants and snakes. And take time to breathe deeply because a field of bluebonnets smells like heaven.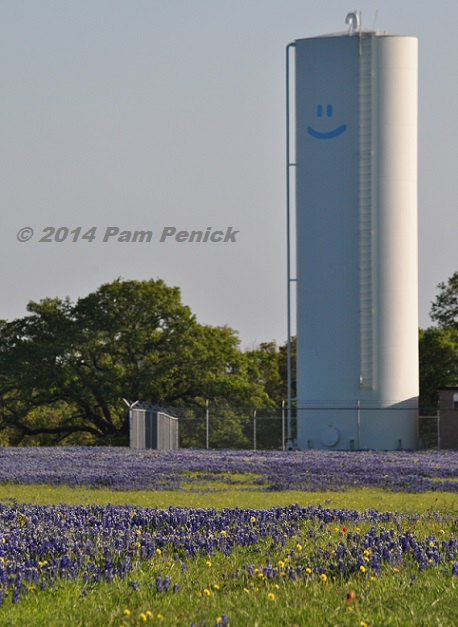 Just down the road from the Persian carpet of bluebonnets and paintbrush I found an even bigger field of solid bluebonnets — and this water tower smiling as if pleased to see them too.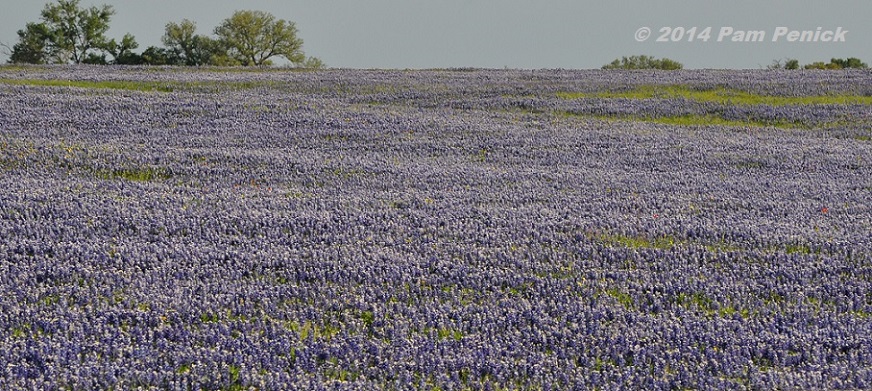 I gasped to see so many — bluebonnets spreading out to the horizon.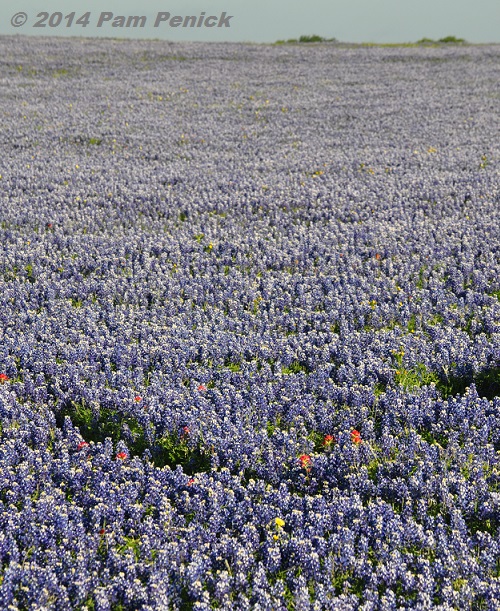 Pure magic! The white tips of the thickly clustered bluebonnets created the illusion of snow-covered ground, at least from certain angles. A few red paintbrush have invaded, but the field is mainly blue, blue, blue.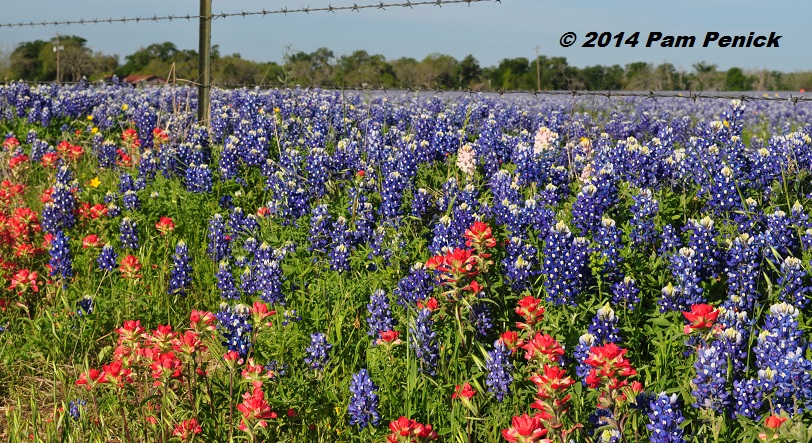 Along the fence, a few more paintbrush are sprinkled in. But what do I see in the midground?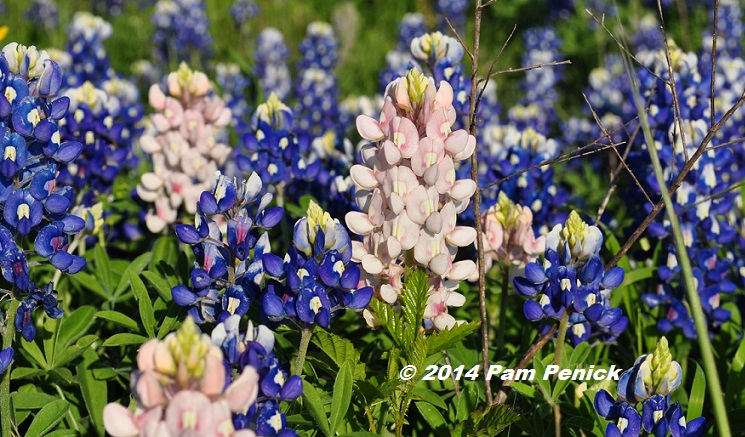 Pale pink bluebonnets! A little surprise from Mother Nature.
I hope you enjoyed the show. Have a great weekend, and if you live in central Texas, get out there and enjoy those wildflowers.
All material © 2006-2014 by Pam Penick for Digging. Unauthorized reproduction prohibited.