April 21st, 2009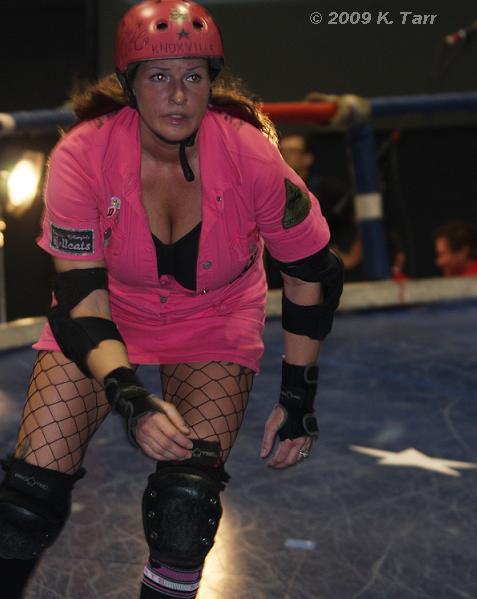 Last weekend we celebrated my dad's 70th birthday with a sushi dinner at uber-chic Uchi and tickets to—get this—a Lonestar Rollergirls roller derby bout.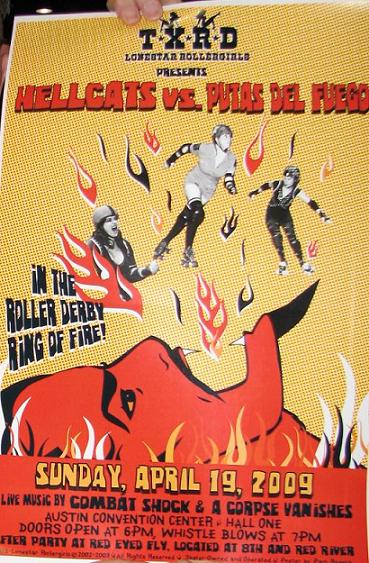 My dad, who lives in North Carolina, had been wanting to see the roller derby since watching the A&E series "Rollergirls," and by pure luck his and his wife's visit coincided with a match-up between the Hellcats and the Putas del Fuego. (I don't make up the names. I just report them.)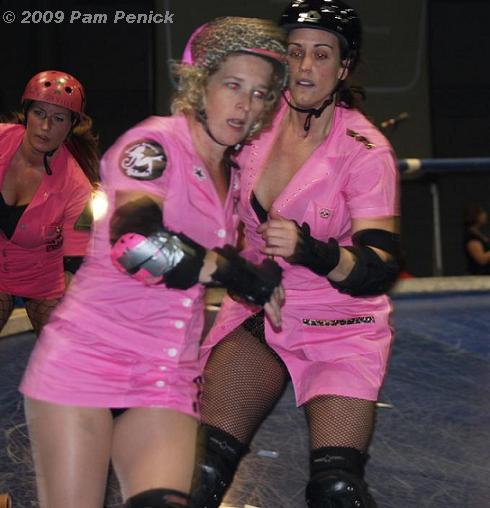 Skating on an oval banked track set up in the convention center downtown, the provocatively costumed rollergirls crouched low with elbows out, looking over their shoulders as they blocked opposing skaters and protected their "jammer," a designated skater who scores points by fighting her way through the pack and passing skaters on the opposing team. "Curly Suicide," the blonde jammer pictured above, was a frequent scorer, employing a combination of speed and lithe dodging to escape the pack. Here she's being slung forward, for extra acceleration, by her teammate.


The jammer, a sprint skater, is designated by a star on her helmet. In this shot, both jammers can be seen breaking free of the pack and lunging forward to try to lap the opposing team's skaters. Each one she passes earns her team a point, but she has only 60 seconds to do it.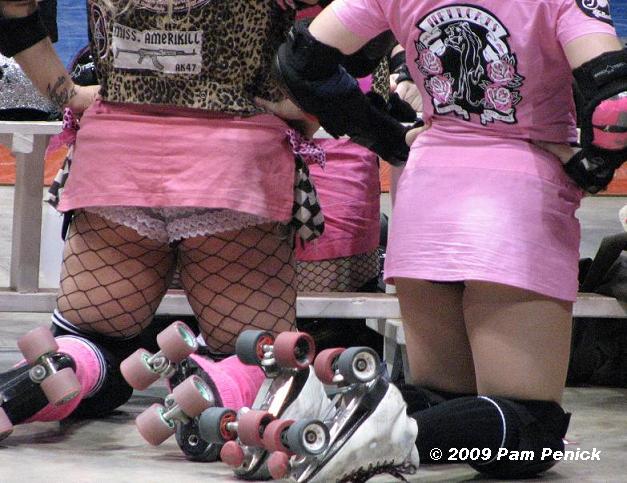 Watching the roller derby was a complete hoot, with lots of exciting and athletic skating, a few over-the-top fake fights (a la professional wrestling), burlesque role-playing by the skaters, and a loudly enthusiastic but well-behaved crowd of all ages. Dad loved it.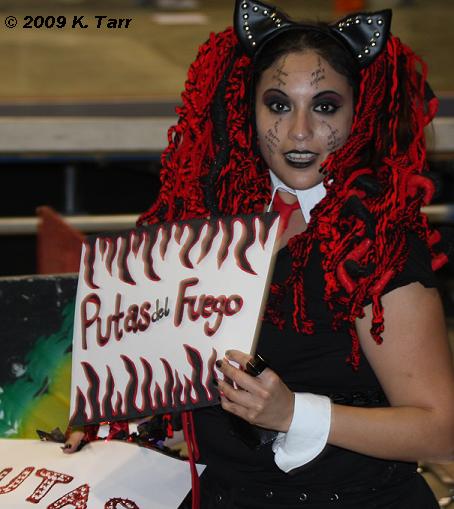 A number of fans came in costume and waved signs for their favorite teams or skaters.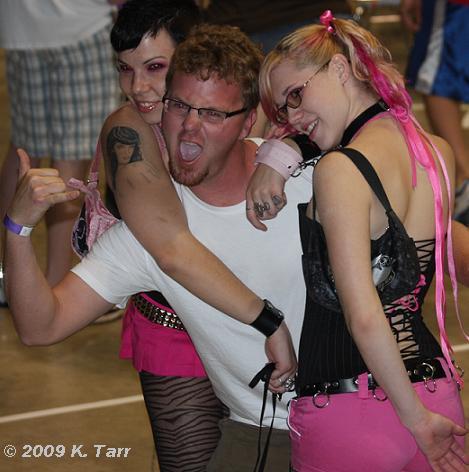 These Hellcats fans mugged for the cameras.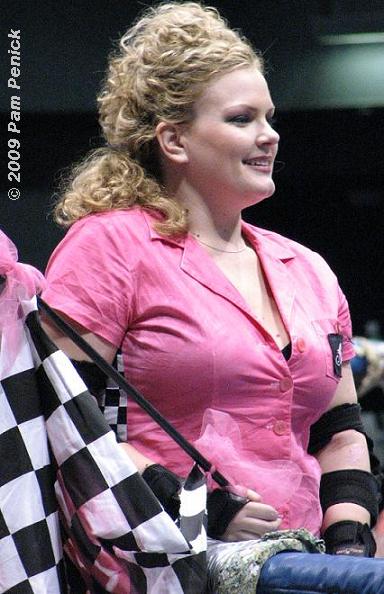 I'd heard about the roller derby for years but hadn't given much thought to going until my friend Anna posted about seeing her cousin, "Sindra Dee," pictured above, skate for the Hellcats. When it was all over the Hellcats were victorious, and the rollergirls were sweat-streaked and bruised but still smiling.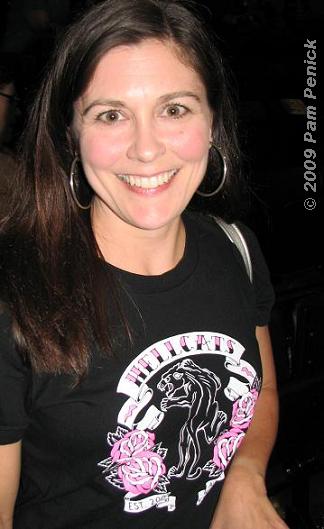 Here is my friend Anna in her Hellcats t-shirt. Check out her brand-new cooking blog, Therabake, for more rollergirl pics and a recipe for the hot-pink Hellcats Cupcakes she whipped up in honor of her cousin's team. And if you feel like leaving an encouraging comment, I bet she'd love it.
All material © 2006-2009 by Pam Penick for Digging. Unauthorized reproduction prohibited.