April 27th, 2007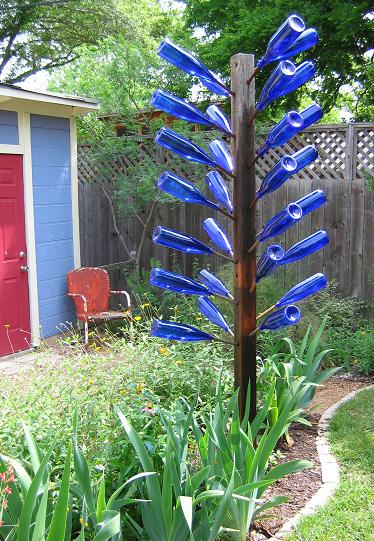 When I visited MSS's garden a couple of days ago to collect the promised agave pup, I offhandedly asked her whether any empty sake bottles, which are cobalt blue, might be lying around. No, she said, but I do have a few empty, blue-glass water bottles in the shed. Do you want them?
A peek in the shed revealed about a dozen and a half cobalt bottles, dusty and begrimed, but full of promise for a bigger and better bottle tree. As soon as I got home, even before planting the longed-for agave, I set to work with a bucket of sudsy water and started scrubbing dirt and scraping the labels off the bottles.
The next day I drilled 12 more holes in the bottle tree's "trunk," inserted 18-inch-long pieces of one-half-inch-diameter rebar, and added 12 new bottle branches. Enough bottles remained for me to replace the non-blue bottles I'd been using as fillers until I acquired the deep blues.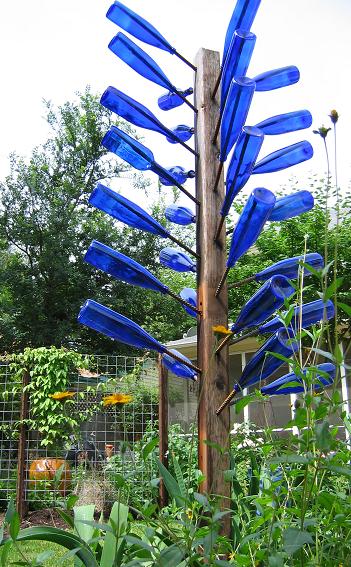 I'm very pleased with the result. Many thanks for the bottles, MSS!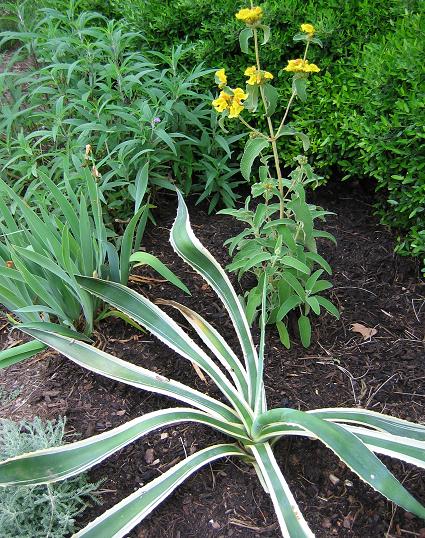 Though my hands and forearms bear crisscrossing scratches from my encounter with its toothy leaves, the passalong variegated agave now sprawls in the front bed it shares with the new pomegranate tree. Next to it (too closely, but there wasn't much room) grows the Jerusalem sage whose yellow flowers complement the agave's stripes. I hope this Jerusalem sage won't end up the latest sacrifice in a line of dead Jerusalem sages in my garden. I almost felt guilty sticking this innocent in the ground—little does it know what happens to its like in my garden—but the combination, which I spotted at Shoal Creek Nursery's streetside garden, called to me. Resistance was futile—and unattempted.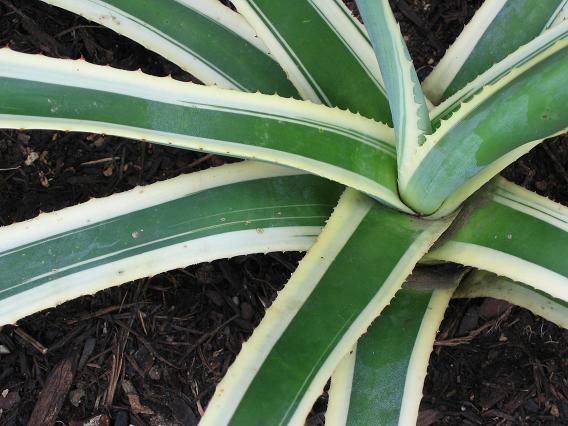 The agave (Agave americana 'Marginata') in close-up. Such beautiful coloring! I also love its writhing, octopus-like shape.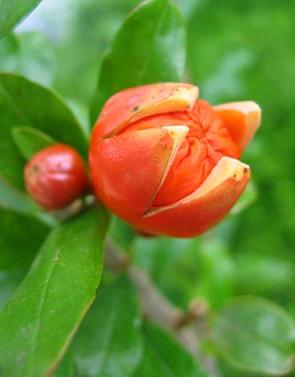 Nearby, the young pomegranate buds and blooms magnificently orange. The flower buds look and feel like fleshy fruit as they split open to reveal the ruffled flowers.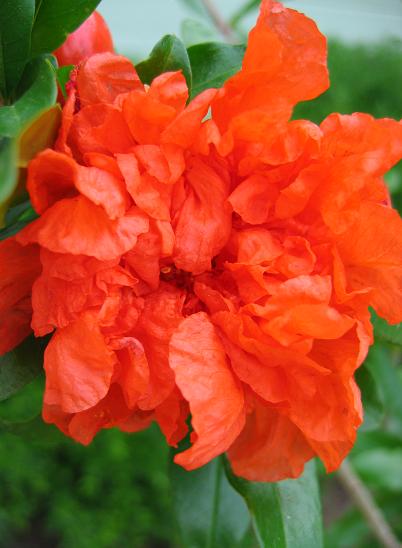 The crepe-paper blossom of the pomegranate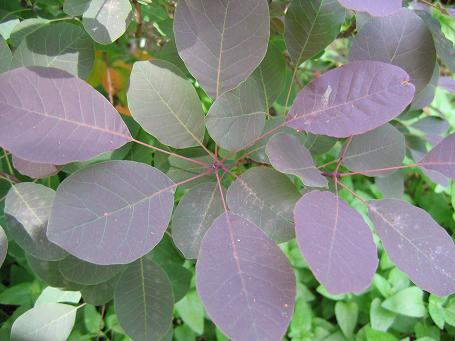 The purple smoke tree's leaves caught my eye this morning.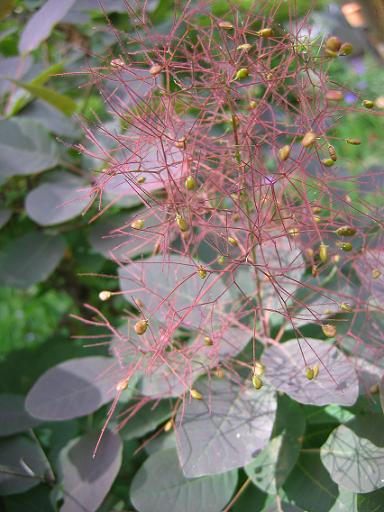 As did the smoky "bloom"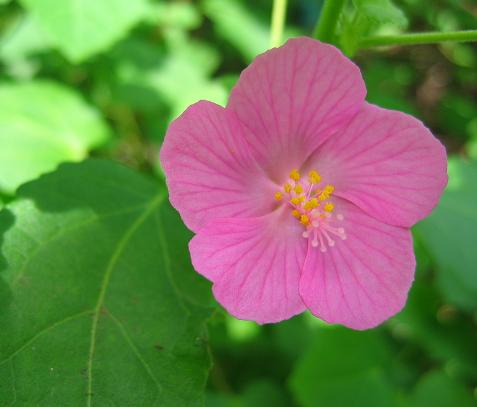 The pavonia first bloomed today also, lighting up a shady spot under the vitex in the front garden.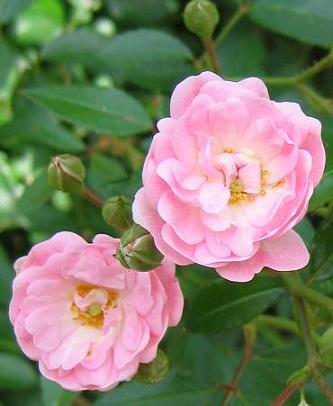 And so did 'The Fairy' rose, tucked as it is in the shadow of 'Belinda's Dream.'