March 16th, 2014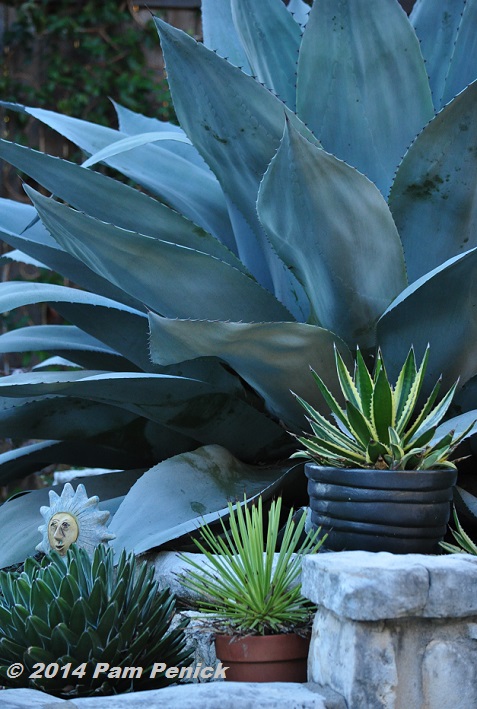 Hey, all you leaf lovers! Today is Foliage Follow-Up, and I had fun with my zoom lens in two foliage-driven sections of my garden. Oh, who am I kidding? All of my garden is foliage-driven. Sometimes I regret not having a big, seasonal flower display, but I'm generally content with pops of flowers amid a tapestry of green and blue-green foliage. Especially when the foliage is big and bold!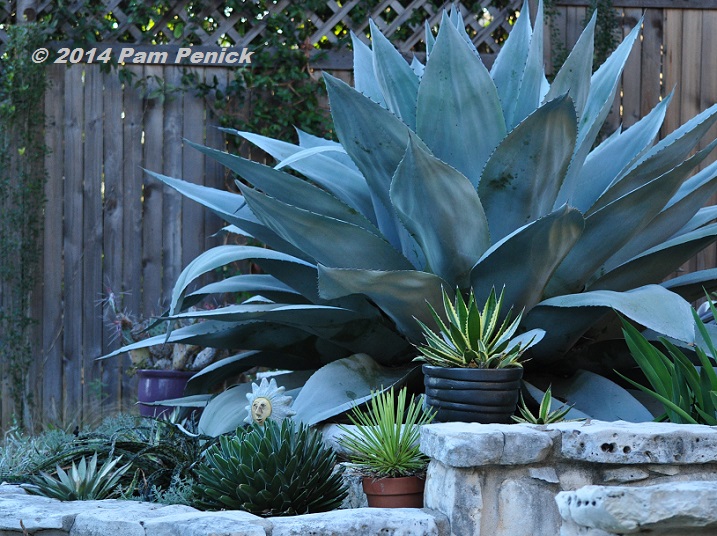 Regular readers will recognize Moby, my 'Whale's Tongue' agave (A. ovatifolia), the big boy in the center, now approaching 6 feet in diameter. Swimming alongside Moby are a school of smaller agaves — from right to left, 'Quadricolor' agave, Agave stricta, and Queen Victoria agave (Agave victoriae-reginae) — as well as 'Chocolate Chips' manfreda and 'Bloodspot' mangave.
(As a sidenote, did you know that I keep a list of all the plants in my garden in I'm Growing… under the Resources tab, with links to my plant-profile posts? Please visit if you're curious to know more about any of my plants. Over time I hope to profile all of them.)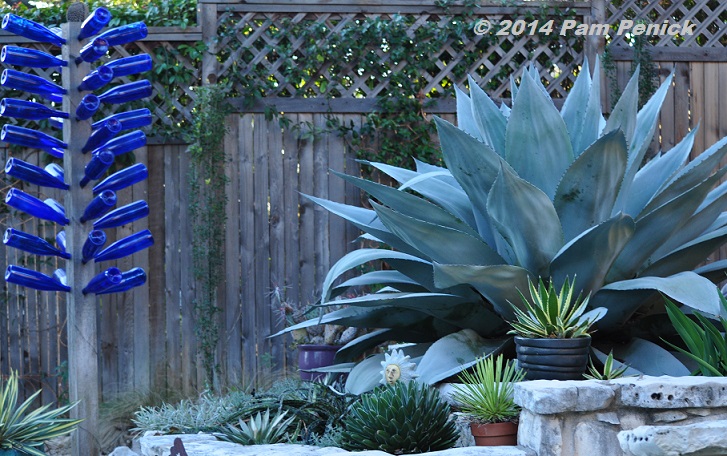 And zooming out all the way, the bottle tree comes into view. My bottle tree is not only a nod to a Southern folk art tradition but also a stylized agave bloom spike — my own version of SXSW!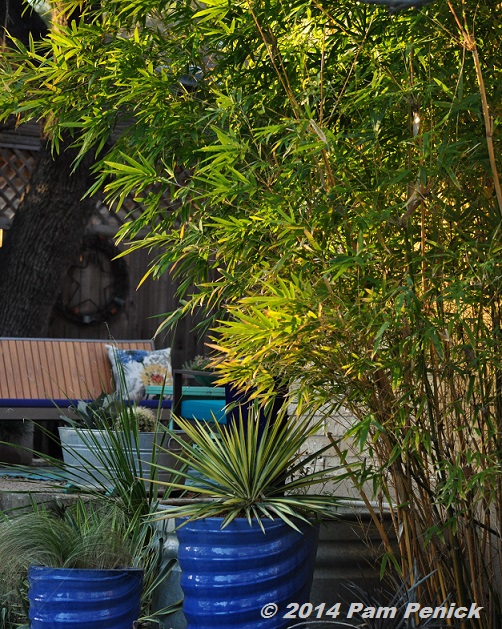 Turning the camera on another section of the garden, here we see a mellow-yellow, leafy combo starring 'Alphonse Karr' bamboo, with supporting actors 'Color Guard' yucca and Mexican feathergrass (Nassella tenuissima) in the blue pots. Texas sotol (Dasylirion texana) and 'Bright Edge' yucca add strappy foliage in the background.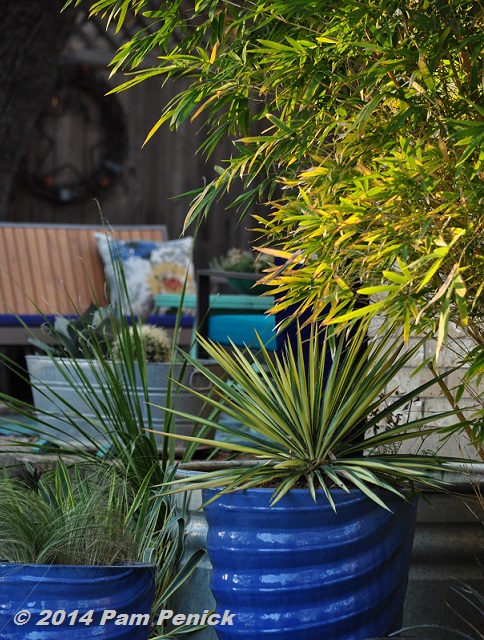 Zooming in, the supporting players assume a more prominent role.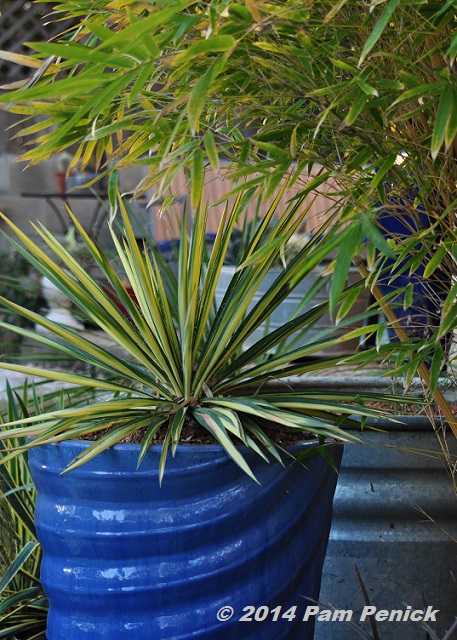 And up close, the variegated 'Color Guard' yucca is the star.
Please join me in posting about your lovely leaves of March for Foliage Follow-Up, a way to remind ourselves of the importance of foliage in the garden on the day after Bloom Day. Leave your link to your Foliage Follow-Up post in a comment. I really appreciate it if you'll also include a link to this post in your own post (sharing link love!). If you can't post so soon after Bloom Day, no worries. Just leave your link when you get to it.
All material © 2006-2014 by Pam Penick for Digging. Unauthorized reproduction prohibited.