February 16th, 2014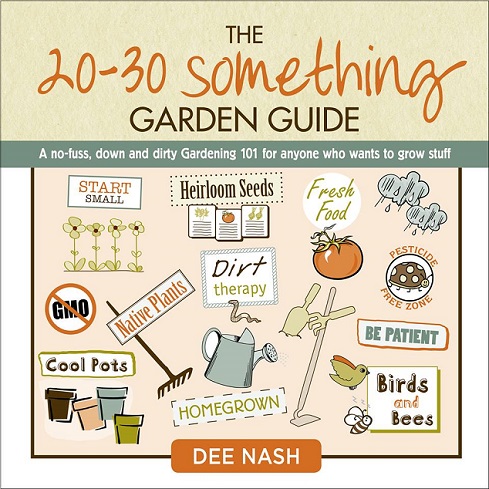 It's the season for garden book releases, and today I'm helping to celebrate my friend Dee Nash's brand-new book, The 20-30 Something Garden Guide: A No Fuss, Down and Dirty Gardening 101 for Anyone Who Wants to Grow Stuff. I met Dee, an Oklahoma garden writer and blogger at Red Dirt Ramblings, six years ago at the first Garden Bloggers Fling. She's an experienced gardener of both edibles and ornamentals in her own country garden.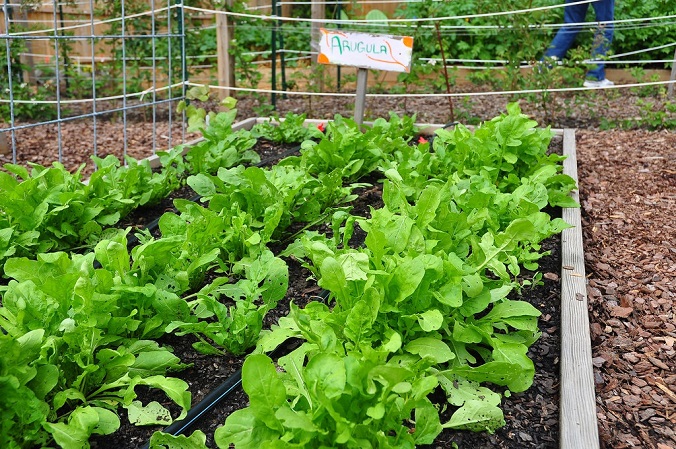 Dee wrote this book for newbies, particularly those who want to grow edibles sustainably and organically. Her friendly, conversational voice offers plenty of can-do encouragement, and she's quick to remind the reader that no one is born with a green thumb — or a black one, for that matter. Gardening, like anything else, is a skill that is honed with practice, mistakes, and failures.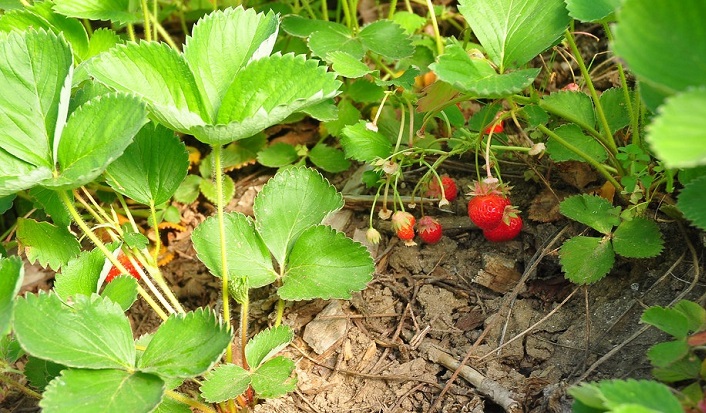 But as she shows throughout the book, the rewards of success are sweet — and can be tasty too! If you're ready to start growing your own food, or if you're already doing that and want to add ornamental plants to your garden to make it more attractive to wildlife, and to yourself, Dee's book will show you how.
GIVEAWAYS

And now, since this is a book-release
party
, on to the giveaways! Dee has rounded up some cool gardening prizes for each participating blogger to give away.
Here at Digging, I'm giving away a trio of small Bee Preservers from Glass Gardens NW. These colorful, textured glass floats for your pond or container water feature are designed to save thirsty bees — your garden's valuable pollinators — from drowning. The textured surface gives bees a safe place to land and something to hold onto while they drink.
If you don't have a water feature of your own, go ahead and enter anyway, and if you win you'll have a nice gift to give to a water-gardening friend. Be bee-friendly!
To enter the giveaway, all you have to do is leave a comment on this post. The giveaway ends at 11:59 pm on Sunday, February 23. Check back here on Monday, February 24, to see if you won!
The fine print: One comment per person. Due to shipping costs, this giveaway is open only to residents of the continental U.S.
Update 2/24/14: Congratulations to Sara B., whose comment #41 was chosen at random! Thank you to everyone who entered.
Visit the other bloggers in Dee's book-release party to enter their giveaways too:
Disclosure: A review copy of the book was sent to me for free. Garden photographs courtesy of Dee Nash. Bee Preserver images courtesy of Robin Haglund.
All material © 2006-2014 by Pam Penick for Digging. Unauthorized reproduction prohibited.