February 4th, 2014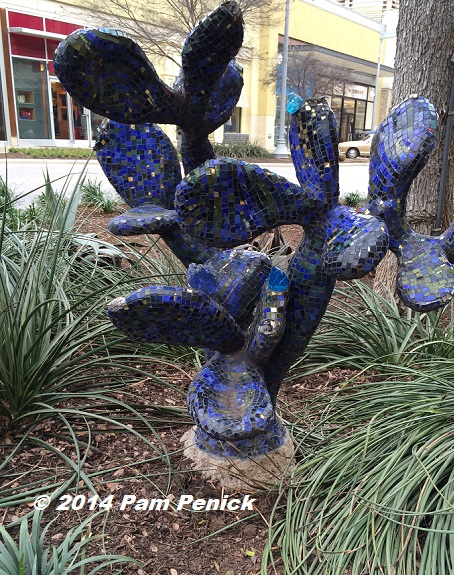 Despite its pretentious name, The Domain shopping center in north Austin is a pleasant place to window shop on a nice day, partly because of the fun, plant-oriented street art visible amid garden beds, built into sidewalks and handrails, and even gracing shop windows. Yesterday I stopped to admire this blue mosaic prickly pear.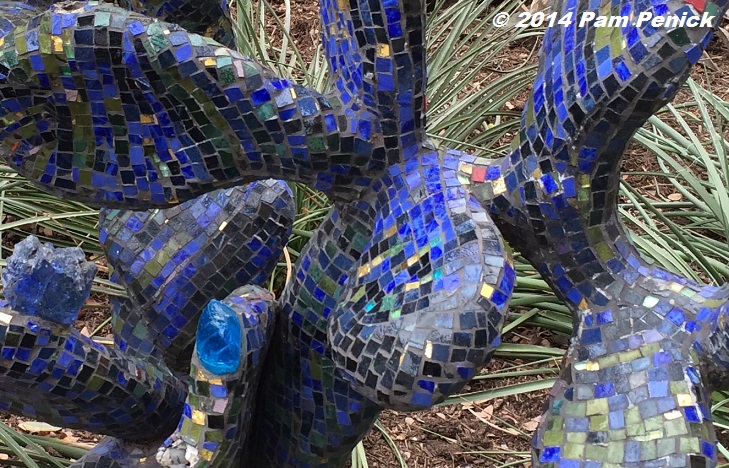 Pieces of blue slag glass accent the blue glass tiles.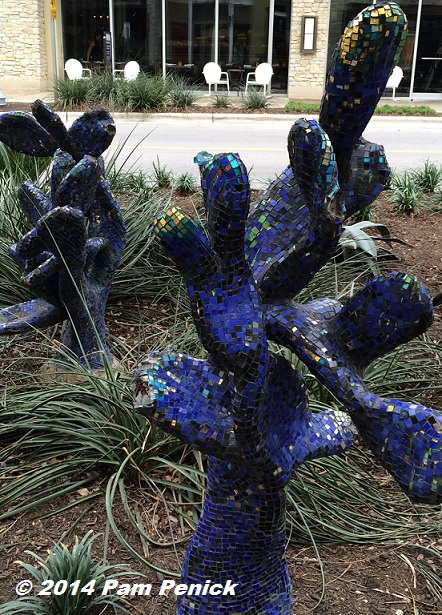 It's an artistic representation of Opuntia — rather coral-like, wouldn't you say?

Along the sidewalk, agave art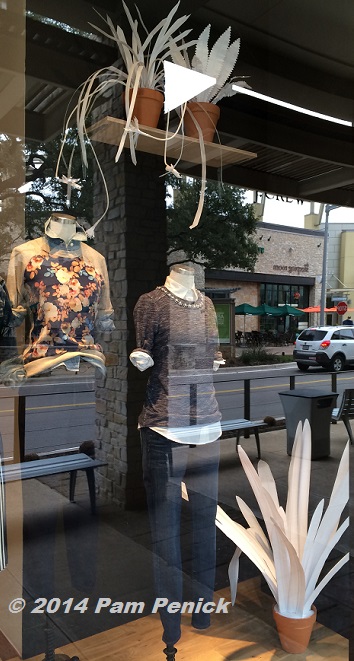 And in the shop windows — are those paper phormiums, agapanthus, and ferns?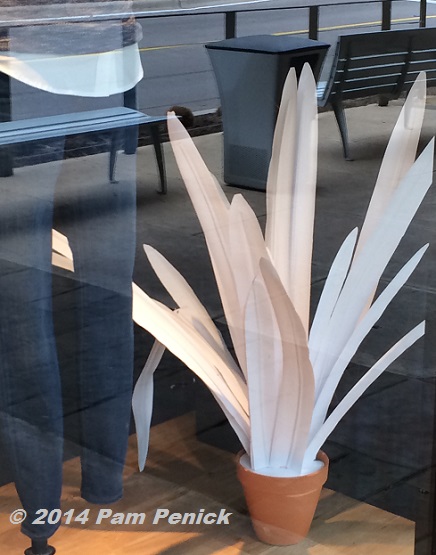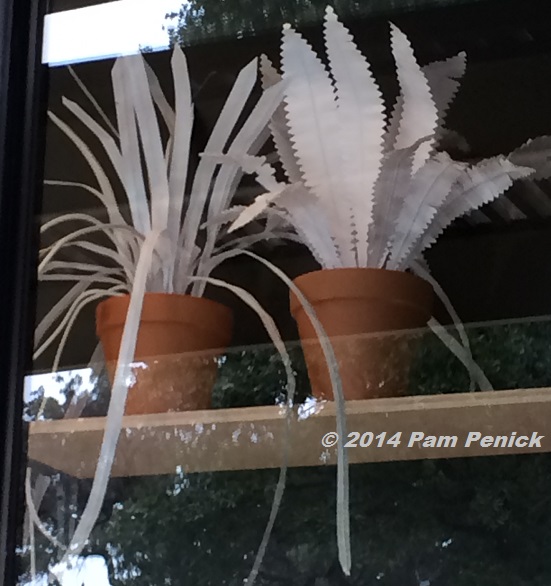 The paper plants drew my attention more than the clothes.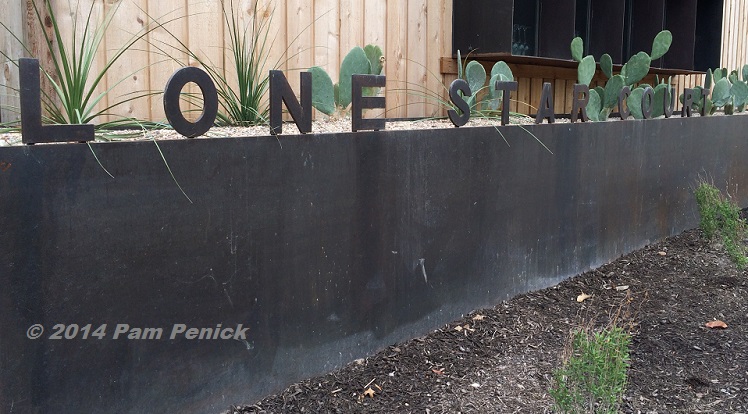 At the new Lone Star Court, a retro "motel" with a hip vibe that looks like it's trying to compete with Hotel San Jose on the other side of town, I stopped to admire this steel-edged planter and sign. The landscaping needs a bit of work to achieve the lush southwestern style of Hotel San Jose, however.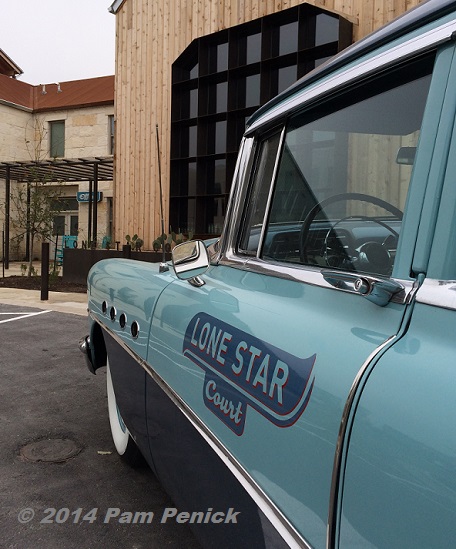 Cool signage though
All material © 2006-2014 by Pam Penick for Digging. Unauthorized reproduction prohibited.