November 22nd, 2013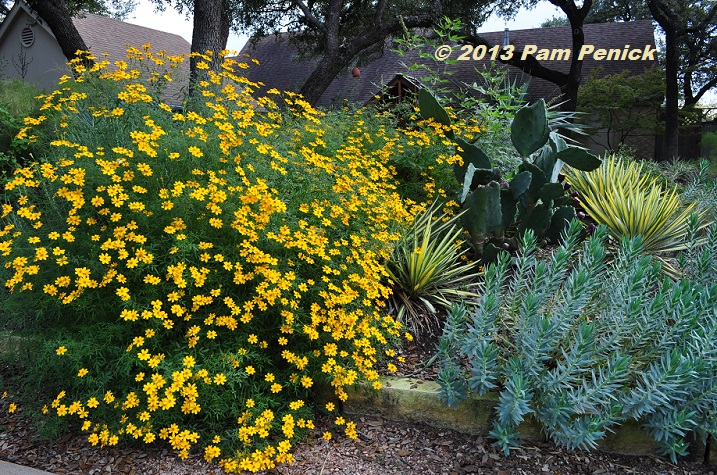 A blue norther blew in last night, chasing away yesterday's 80-degree F high. The glow of the copper canyon daisies (Tagetes lemmonii) out front was just as warm as the temperature yesterday, and I couldn't resist snapping a few pictures. I'm glad I did since it's too shivery cold to go out today.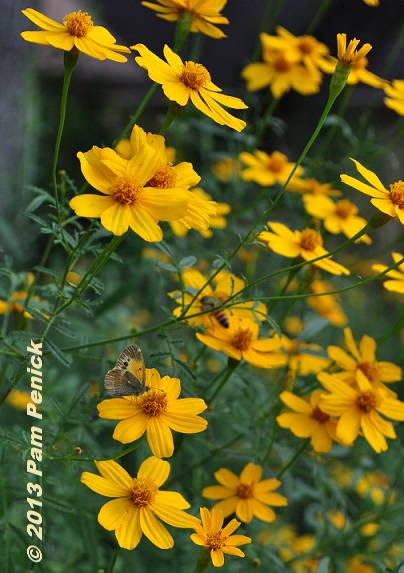 Butterflies and bees were enjoying the flowers too.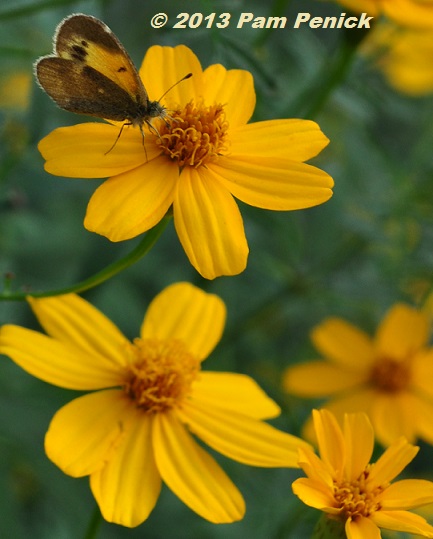 I wonder if they're safely hunkered down today.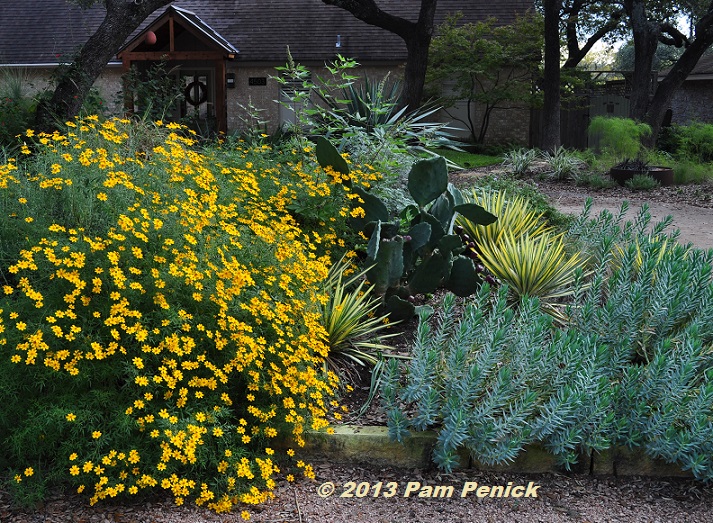 This is such a carefree garden bed, and most of these plants look good year-round, especially gopher plant (Euphorbia rigida), 'Color Guard' yucca, and spineless prickly pear (Opuntia). The copper canyon daisies are ending the season in a golden cascade, showing how much they appreciated the late-season rains. What a show!
All material © 2006-2013 by Pam Penick for Digging. Unauthorized reproduction prohibited.