November 19th, 2013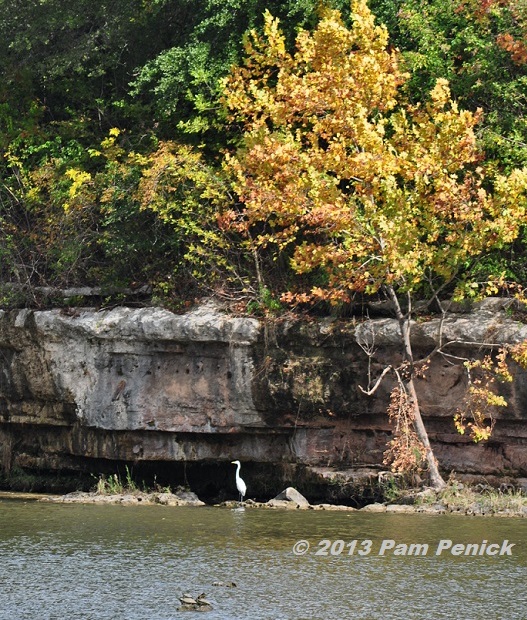 Austin has an extensive tree canopy, but fall color is not something we can brag about. Our deciduous trees generally fade to a pale yellow or brownish red right around the time people are putting up their Christmas lights. But this year would-be leaf peepers in Austin are being treated to an earlier and brighter show than usual. My family spent much of last Saturday peeping around Austin, and after our hike at St. Edward's Park we found an especially pretty display at Red Bud Isle in West Austin, just south of the Tom Miller Dam on Lady Bird Lake.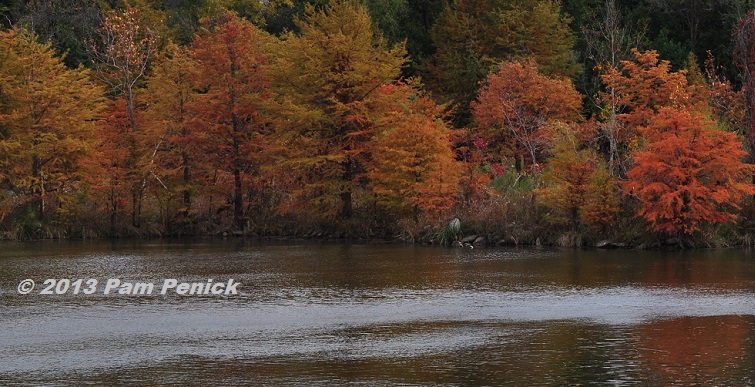 Can we credit the early frost/light freeze we had last week? The recent rains? Whatever the reason, all around town our native bald cypresses are glowing orange.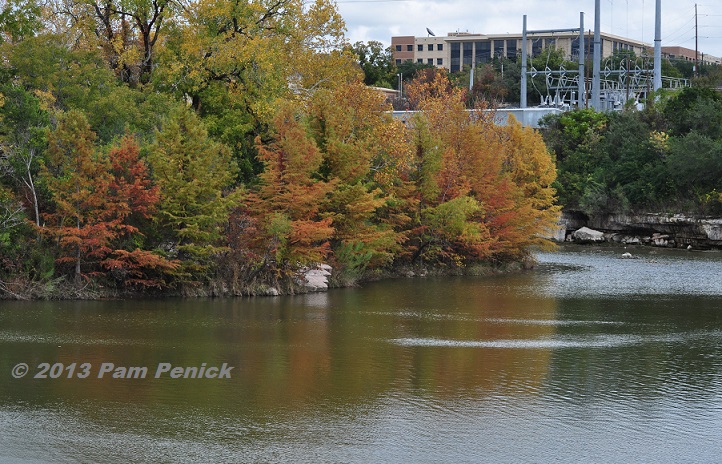 Cedar elms and cottonwoods are adding golden leaves to the mix.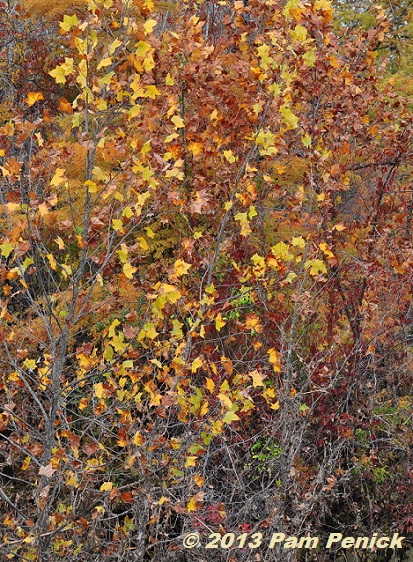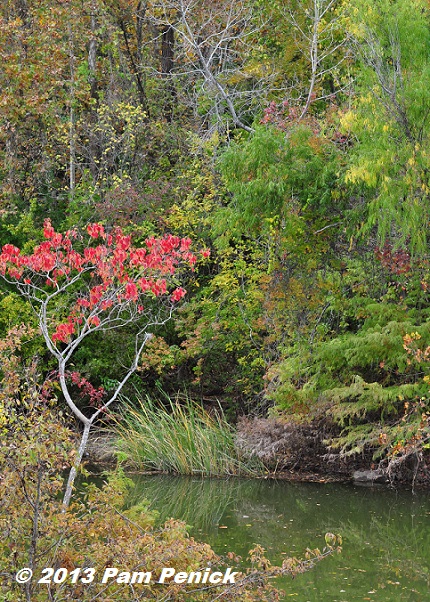 Invasive Chinese tallow trees are flaming brilliant red — gorgeous but so invasive. Too bad these can't be magically whisked away and replaced with native flameleaf sumac.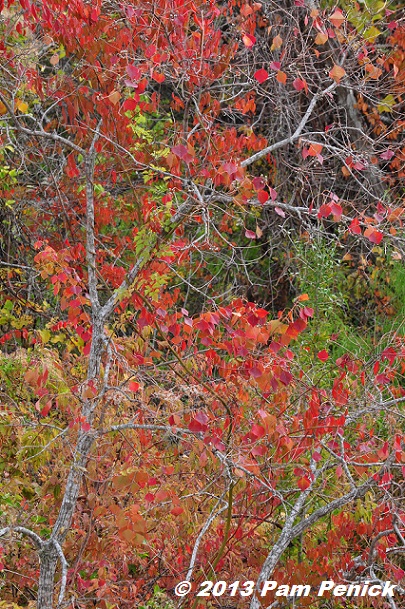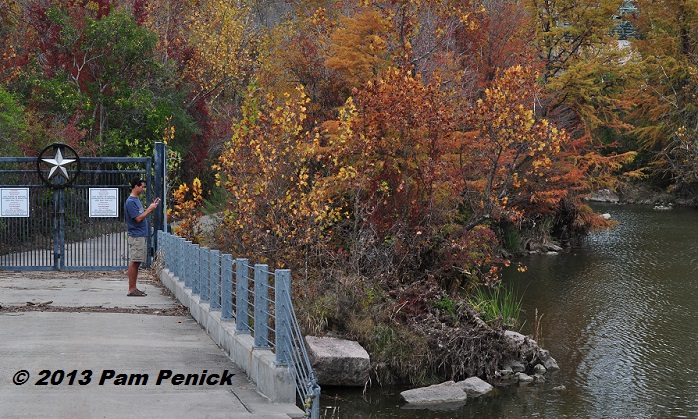 David admiring the view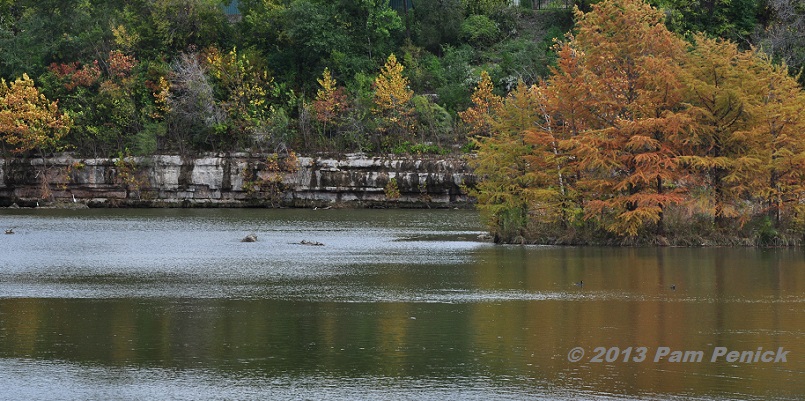 I don't know where all the redbuds were hiding — we were just north of the island for which the park is named — but maybe they're saving it up for a later show. That's right, autumn. Keep it coming.
All material © 2006-2013 by Pam Penick for Digging. Unauthorized reproduction prohibited.