September 16th, 2013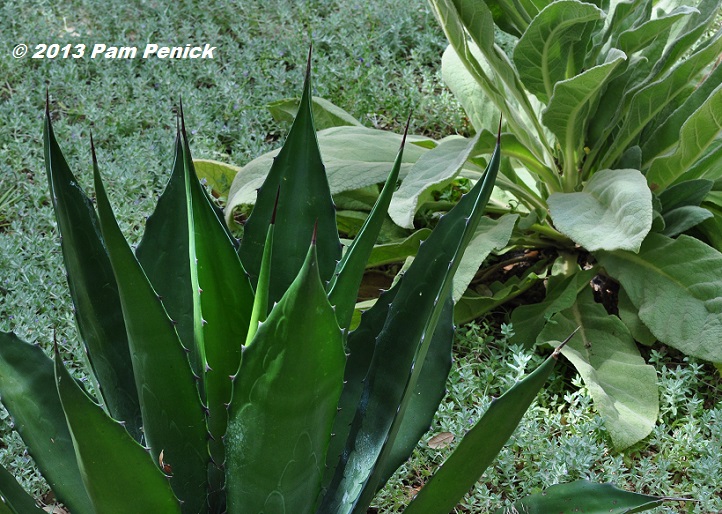 I know I keep coming back to this part of my garden for Foliage Follow-Up, but I just can't help it. Planted earlier this year, its growth has been explosive, especially of the silvery groundcover pictured here, our native woolly stemodia (Stemodia lanata).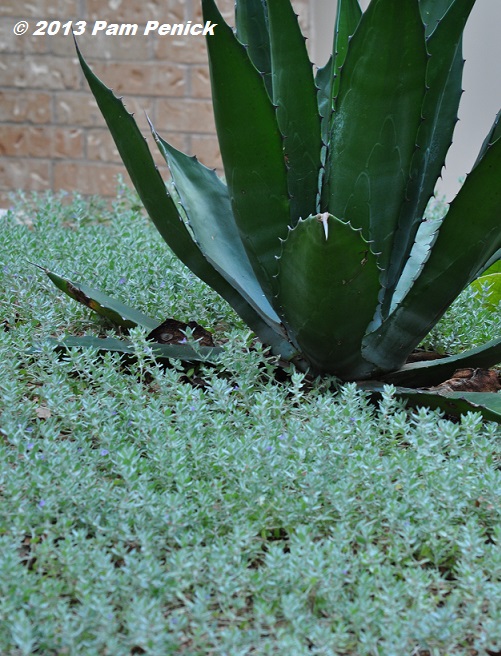 Here's another look. Silver-green leaves spread on rooting stems, and tiny, lavender flowers appear throughout the summer. The color complements the silvery green hue of the 'Green Goblet' agave.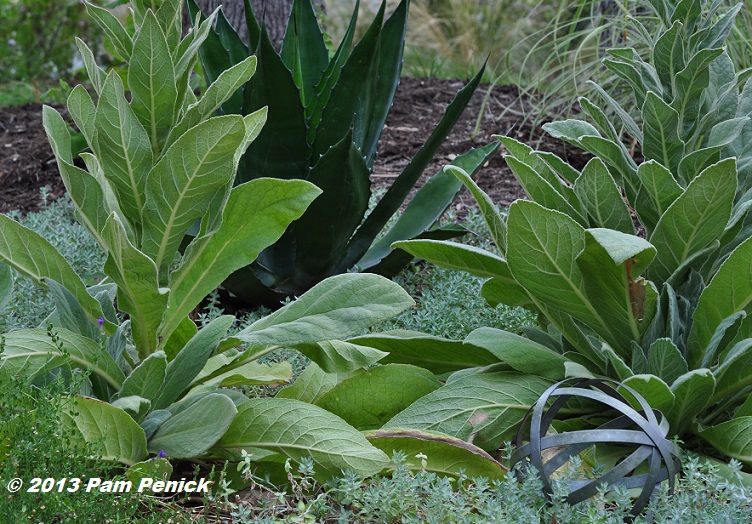 A wider view reveals the velvety texture of giant mullein (Verbascum thapsus) leaves, tiered up the base of bloom stalks that have soared to 5 feet over the course of the summer. I can't walk by without petting them.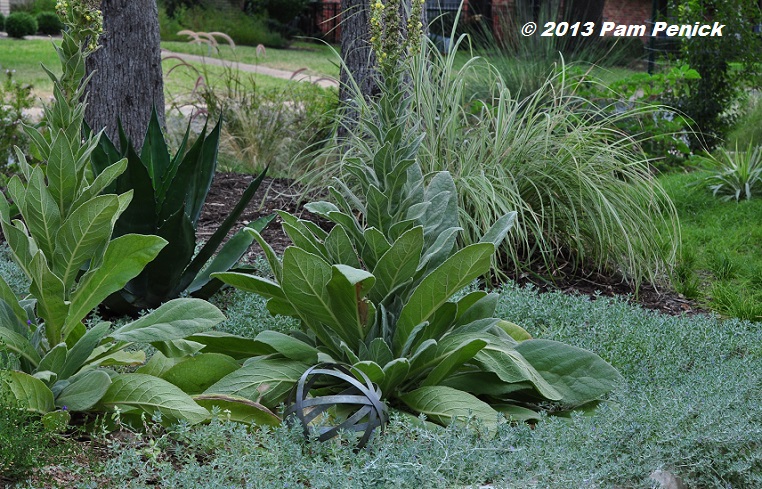 One more step back and you see even more green texture, including the yellow-green of a new variegated miscanthus and the kelly green of the Berkeley sedge (Carex divulsa) lawn at right. So many greens, so much great texture. The bees are enjoying the flowers atop the mullein and those sprinkled amid the stemodia leaves, but I'm not missing any big floral show.
Please join me in posting about your lovely leaves of September for Foliage Follow-Up, a way to remind ourselves of the importance of foliage in the garden on the day after Bloom Day. Leave your link to your Foliage Follow-Up post in a comment. I really appreciate it if you'll also include a link to this post in your own post (sharing link love!). If you can't post so soon after Bloom Day, no worries. Just leave your link when you get to it.
All material © 2006-2013 by Pam Penick for Digging. Unauthorized reproduction prohibited.