July 16th, 2013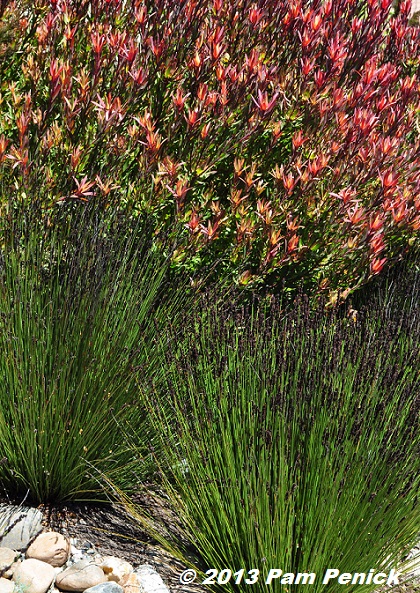 Heck, I don't know what these plants are except that the green, grassy plant at bottom is probably some type of rush (Juncus). All I know is that the combo made my heart sing when I spotted it while touring gardens at the San Francisco Garden Bloggers Fling last month.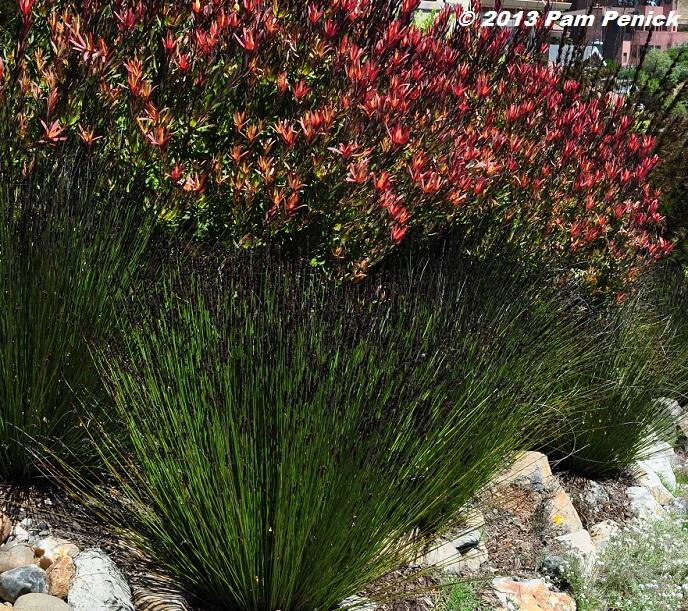 Wowza! The black tips on the rush, the rosy red tips of the loose shrub above, the way the light was playing with them — I loved it.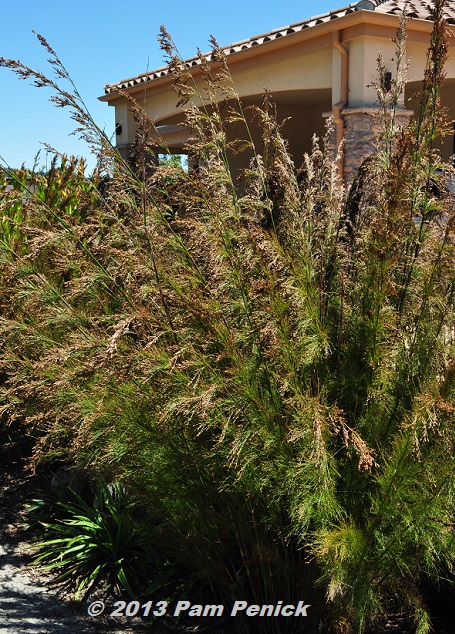 This beautiful ornamental grass nearby seems color-matched to the Spanish-style home it accents.
And this garden wasn't even on one of our official tours. I hope you're enjoying my California series. But meanwhile, what's going on leaf-wise in your garden — or on your travels?
Please join me in posting about your lovely leaves of July for Foliage Follow-Up, a way to remind ourselves of the importance of foliage in the garden on the day after Bloom Day. Leave your link to your Foliage Follow-Up post in a comment. I really appreciate it if you'll also include a link to this post in your own post (sharing link love!). If you can't post so soon after Bloom Day, no worries. Just leave your link when you get to it.
All material © 2006-2013 by Pam Penick for Digging. Unauthorized reproduction prohibited.