May 16th, 2013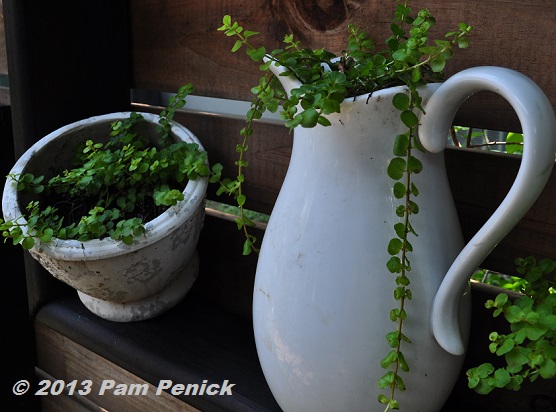 I'm in the midst of posting about an Austin garden tour this week, but I'm taking a break today for Foliage Follow-Up. Still inspired by the garden at Highland Terrace West, I'm showing another view of this living still life — white, ceramic containers planted up with trailing ivy, placed within a dark-stained, wooden frame, and hung on a fence like art.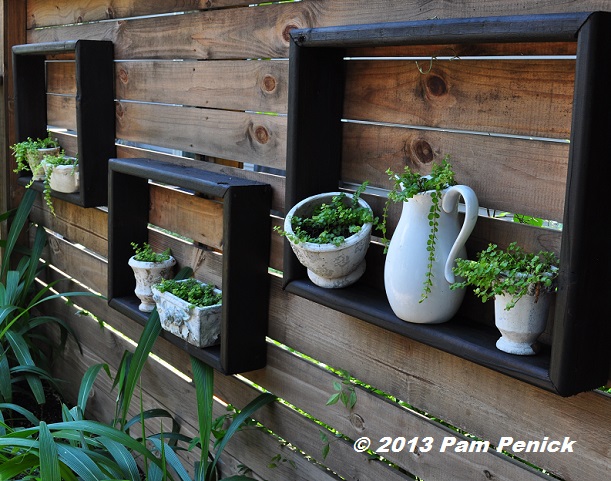 Beautiful simplicity!
Please join me in posting about your lovely leaves of May for Foliage Follow-Up, a way to remind ourselves of the importance of foliage in the garden on the day after Bloom Day. Leave your link to your Foliage Follow-Up post in a comment. I really appreciate it if you'll also include a link to this post in your own post (sharing link love!). If you can't post so soon after Bloom Day, no worries. Just leave your link when you get to it.
All material © 2006-2013 by Pam Penick for Digging. Unauthorized reproduction prohibited.