March 21st, 2013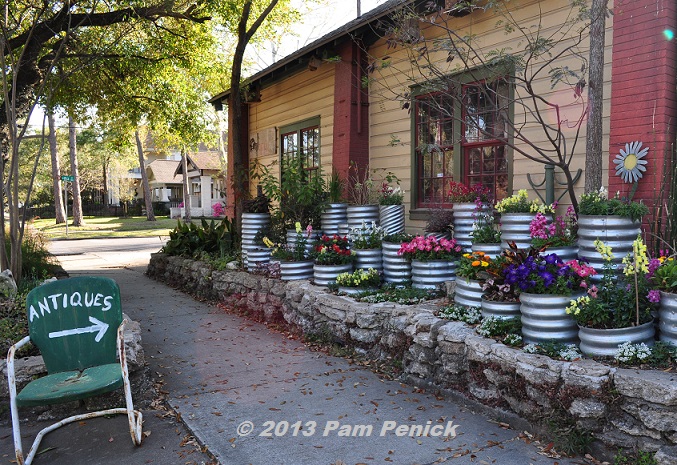 The Heights neighborhood in Houston is free-spirited, as evidenced by this collection of culvert pipe scraps turned annual planters.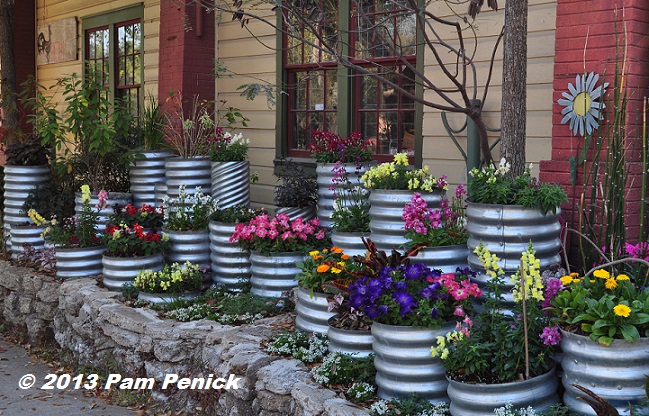 While visiting last weekend, I spotted this colorful collection at an antiques shop along a tree-lined boulevard, and we did an automotive version of the double-take: we drove around the block and passed by again for a better look, this time with camera in hand.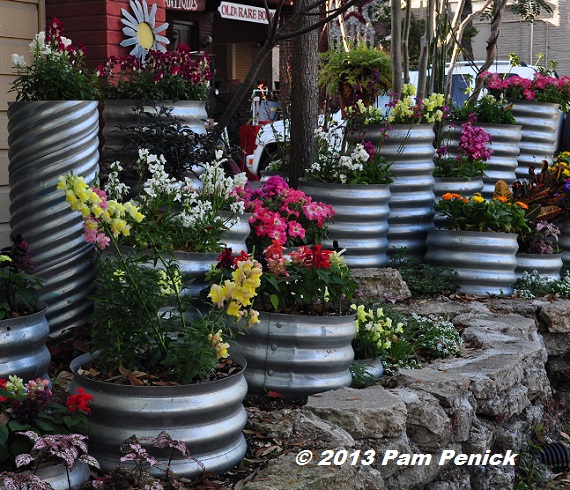 I think it's flat-out adorable. What about you?
Upcoming: Lawn Gone! talk and book-signing, this Saturday
Hey, Texas Hill Country peeps! Please join me this Saturday at 10 am at Backbone Valley Nursery in Marble Falls for my talk, "Lawn Alternatives for Central Texas" and a Lawn Gone! book-signing. I don't know about you, but since it's bluebonnet season, I'm going to take a little wildflower-peeping drive while I'm out there.
All material © 2006-2013 by Pam Penick for Digging. Unauthorized reproduction prohibited.