March 16th, 2013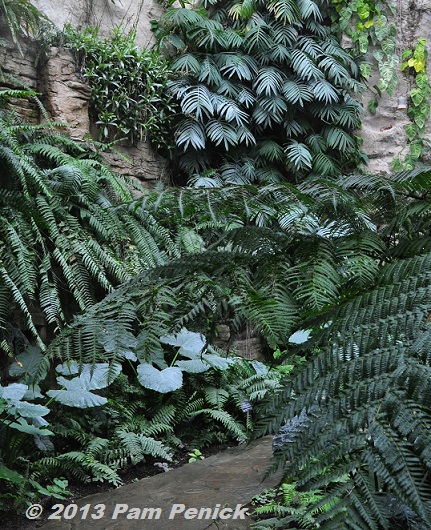 For Foliage Follow-Up this month, I offer up a leafy extravaganza from the conservatory at San Antonio Botanical Garden, which I visited last weekend (for more SABG pics, click here). This is the fern room, a humid, tropical study in lines and texture.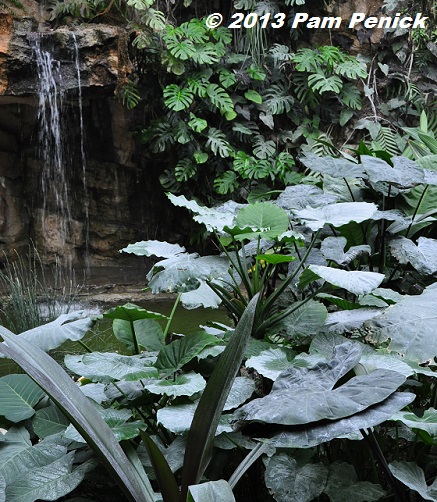 Many of the plants had leaves that looked matte-silver. It seemed to be a primeval world.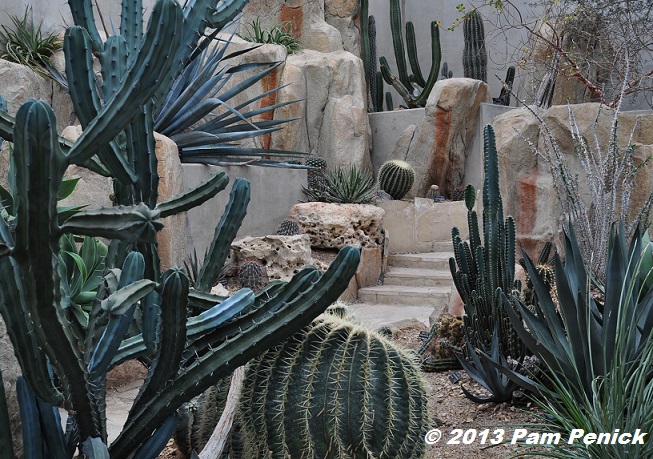 Next door, the cactus room offered warm, dry air and spiky foliage, a complete change from the moist, oversized fern leaves.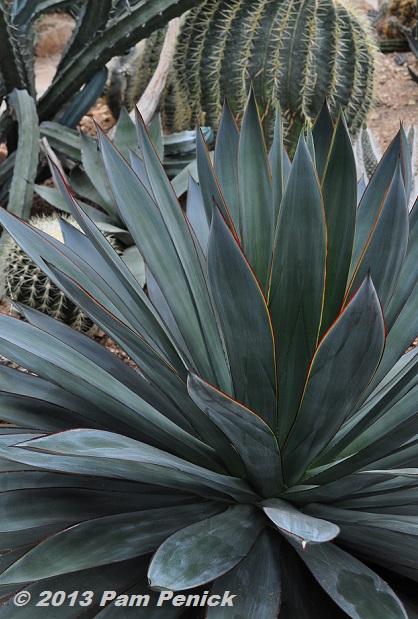 The textures were equally intriguing.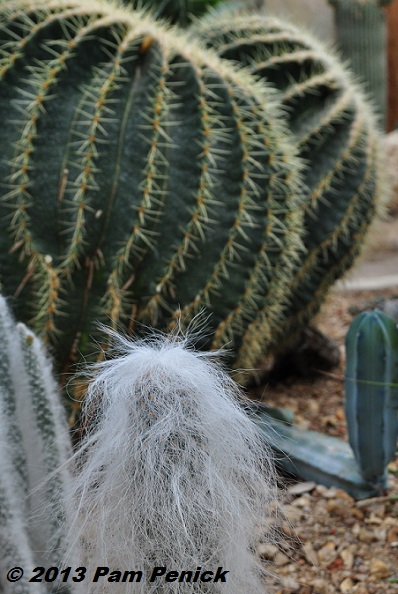 This plant even had "hair."
Join me in posting about your lovely leaves of March for Foliage Follow-Up, a way to remind ourselves of the importance of foliage in the garden on the day after Bloom Day. Leave your link to your Foliage Follow-Up post in a comment. I really appreciate it if you'll also include a link to this post in your own post (sharing link love!). If you can't post so soon after Bloom Day, no worries. Just leave your link when you get to it.
All material © 2006-2013 by Pam Penick for Digging. Unauthorized reproduction prohibited.