February 25th, 2013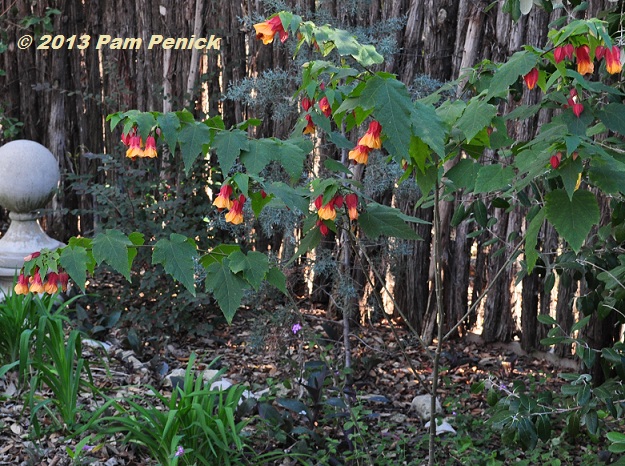 Last year I carelessly transplanted this 'Marilyn's Choice' abutilon to the lower garden, making room closer to the house for something I liked better, since 'Marilyn' can look pretty scrawny when not in bloom. And now she's rewarding me—I feel unworthy!—with these charming, red-and-yellow, bell-shaped blossoms, which dangle from her leafy branches. Flowering maple is abutilon's common name, and the leaves show you why.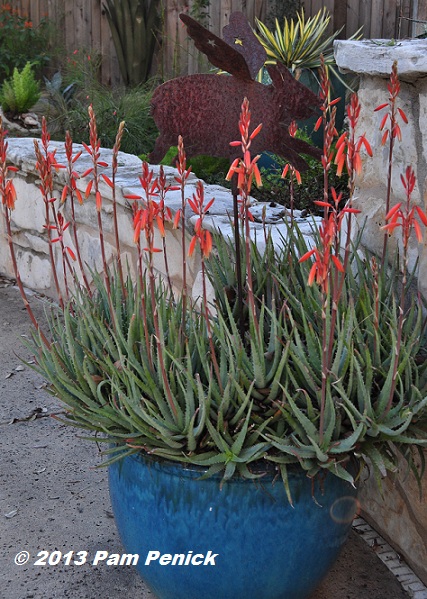 How else is Austin's early spring making itself known? Well, 'Blue Elf' aloe is in full bloom.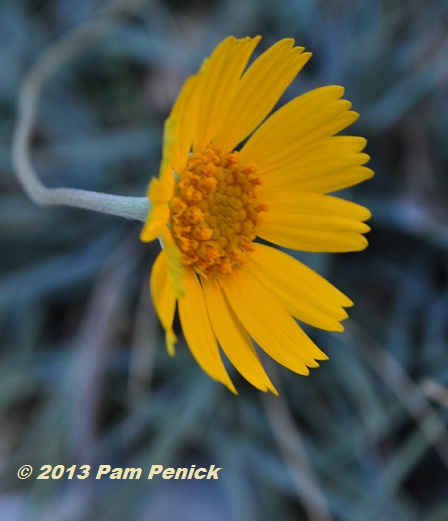 Heat-loving four-nerve daisy (Tetraneuris scaposa) is revving up against a backdrop of blue dianthus foliage.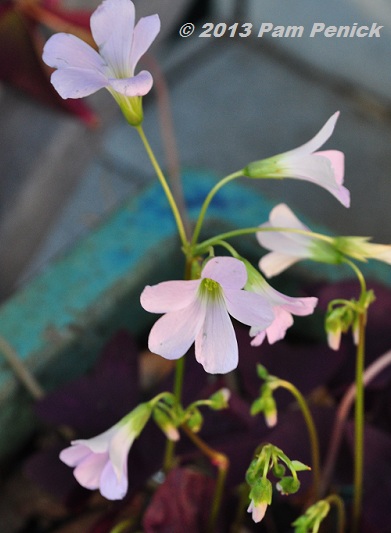 Purple oxalis (Oxalis triangularis) is coming back to life with fresh, eggplant-colored leaves and dainty, lilac flowers.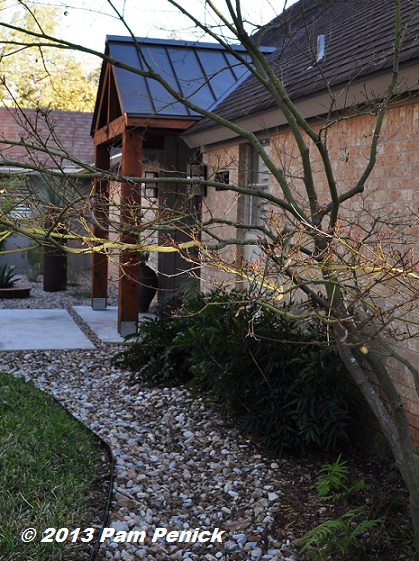 In the front garden, the dormant Japanese maple is budding tender new leaves.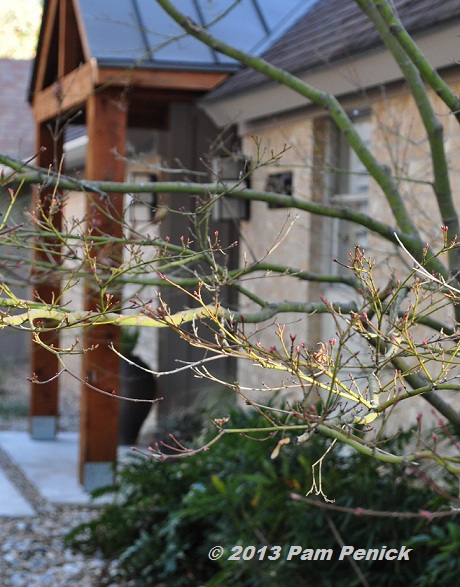 A closer look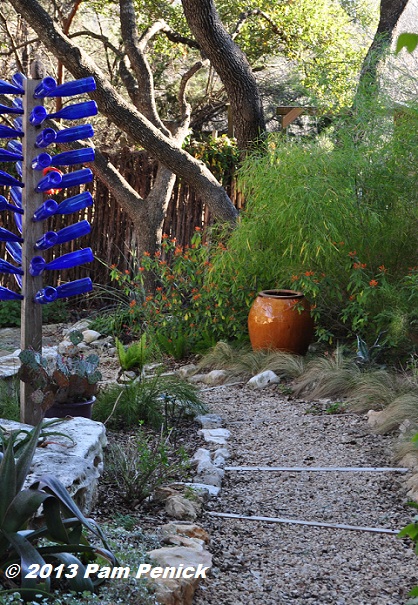 Step through the gate into the back garden, and a gravel path leads past the bottle tree toward…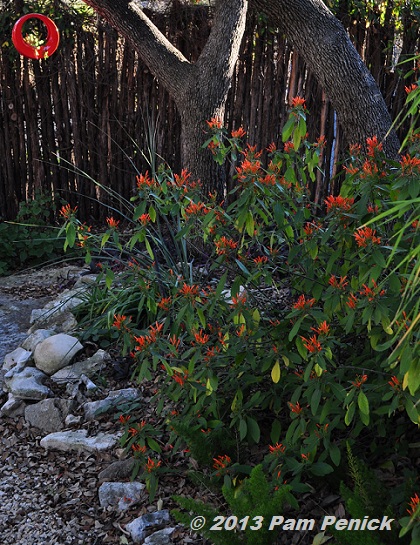 …a tropical-looking (but hardy) swath of Mexican honeysuckle (Justicia spicigera) in full bloom.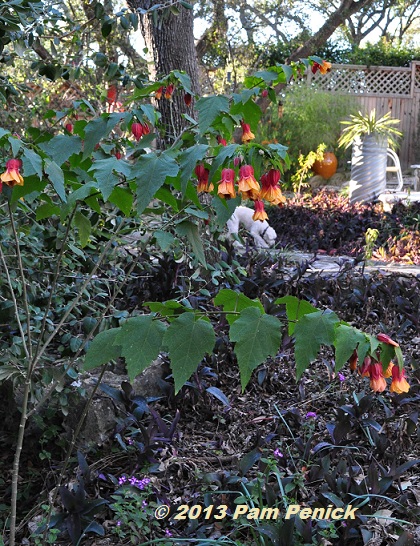 And one last look at the abutilon. Happy spring!
All material © 2006-2013 by Pam Penick for Digging. Unauthorized reproduction prohibited.