March 4th, 2013
Lawn Gone! Low-Maintenance, Sustainable, Attractive Alternatives for Your Yard
, you're all invited to my Lawn Gone Book Party – with some very cool party favors! Six garden blogging friends and I are hosting 7 great giveaways this week, all related to the theme of—wait for it—lawn alternatives.
Lawn Gone! is, of course, about alternatives to the traditional lawn: all kinds of ground-covering plants, functional and appropriately scaled hardscape, and fun features to draw you outside. I wrote it to inspire people to think differently about their yards, and to help readers make the transition, step-by-step, from lawn to reduced lawn or no lawn. Most of all, I hope to show what you gain in the process: a beautiful, eco-friendly, inviting, living landscape or garden.
Check out my book page for more information. You can find links there to purchase Lawn Gone! online. You can also find it in bookstores and at nurseries and garden centers with especially good taste in books. :-)
But now it's time for the book party giveaways! So blow the party horns and toss the confetti, and just look at these cool, alt-lawn themed prizes! OK, I'll admit, some prizes are more closely on theme than others, but they're all catnip for garden lovers, and you can enter all 7 giveaways for a chance to win. Just follow the links below, leave a comment on each blog's giveaway post to enter, and check back next Monday to see if you won.
GIVEAWAY: MOSS ROCK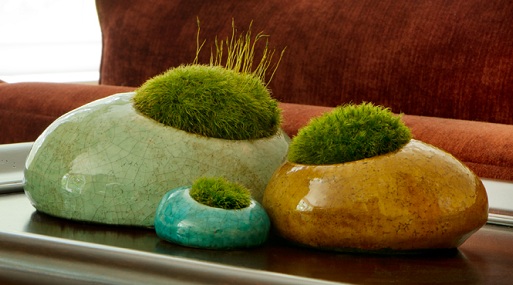 As a nod to cultivating a moss "lawn" in lieu of grass, Meems at Hoe and Shovel is giving away an adorable Moss Rock in a medium/Cobble size and Toadstool color (valued at $30). Moss Rocks are living sculptures and zen moss gardens all rolled into one. Donated by Moss and Stone Gardens, a design firm in Raleigh, N.C., specializing in moss landscapes.
GIVEAWAY: PLANT DELIGHTS GIFT CARD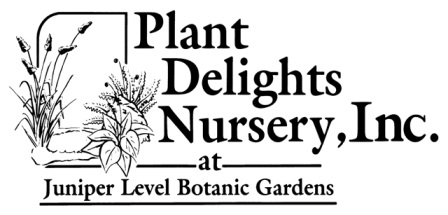 Loree Bohl of Danger Garden is giving away a $50 gift card from Plant Delights, a mail-order nursery that's a plant lover's dream. Since 1988, Plant Delights Nursery has been the choice of serious gardeners and plant collectors looking for the best and rarest perennial plants. They have an enticing selection of groundcovers, ornamental grasses, and small perennials, all of which make excellent substitutes for lawn grass.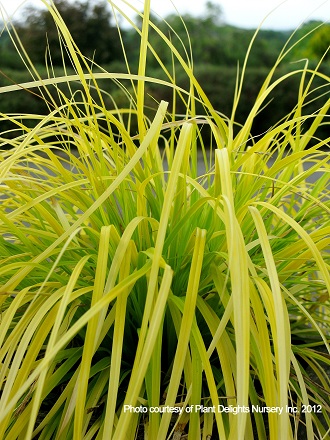 Photo courtesy of Plant Delights. A new 2013 offering is Carex oshimensis 'Everillo'.
GIVEAWAY: ECO-LAWN SEED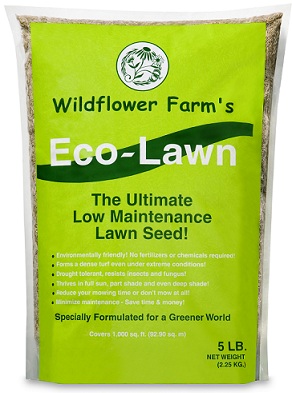 For those in temperate-summer climates, you'll want to try the 5-lb. bag of Eco-Lawn seed (valued at $55) that Rebecca Sweet is giving away at Gossip in the Garden. Eco-Lawn, donated by Wildflower Farm in Ontario, Canada, is a beautiful, sustainable turf alternative that consists of fine fescues and rarely needs mowing. This giveaway is available to readers in Canada as well as the U.S.!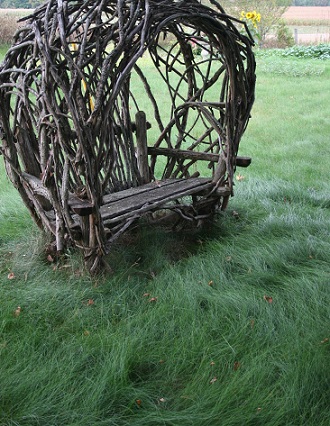 Wildflower Farm's Eco-Lawn
GIVEAWAY: COBRAHEAD TOOLS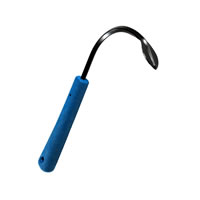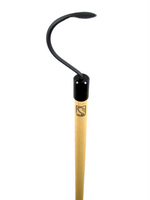 To dig out grass or to weed your new garden, you'll want a nice set of tools, and Dee Nash at Red Dirt Ramblings is giving away a fantastic tool package from CobraHead: a CobraHead Weeder and Cultivator, a CobraHead Long Handle Weeder and Cultivator, and a set of 15 BioMarker weatherproof plant markers (valued at $115). CobraHead is a family-run business that produces and sells "The Best Tools In Earth."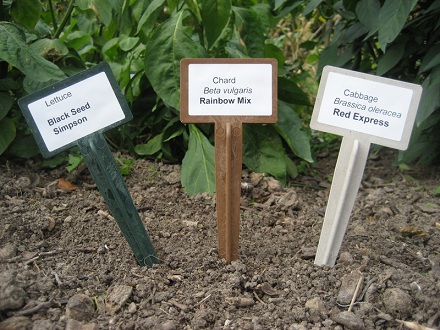 GIVEAWAY: ANNIE'S ANNUALS GIFT CERTIFICATE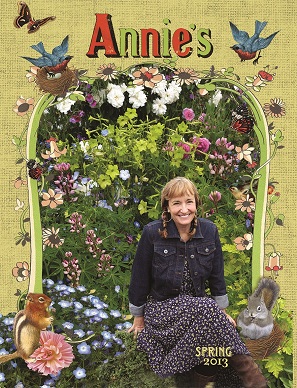 Genevieve Schmidt at North Coast Gardening is giving away a $50 gift certificate to the charming and tempting online nursery Annie's Annuals. Annie's specializes in rare and unusual annual and perennial plants, including cottage garden heirlooms and native wildflowers. They also have a wonderful selection of grasses and succulents, which make great substitutes for lawn.
GIVEAWAY: NO MOW LAWN SEED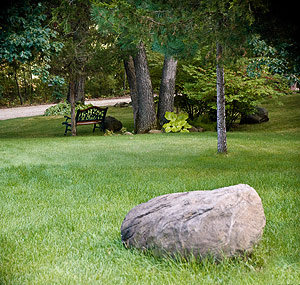 Prairie Nursery's No Mow Lawn
Ready to seed a No Mow lawn? Benjamin Vogt at The Deep Middle is giving away a 5-lb. bag of No Mow Lawn seed mix from Prairie Nursery (valued at $35). Prairie Nursery's specially designed blend of fine fescue grasses is an ecological alternative to a traditional, high-energy-input lawn. No Mow grows in sun and shade and also performs well as a footpath or border with moderate traffic. With deep roots, it's drought tolerant and well suited to regions with temperate to average summers.
GIVEAWAY: "GRASS" PILLOW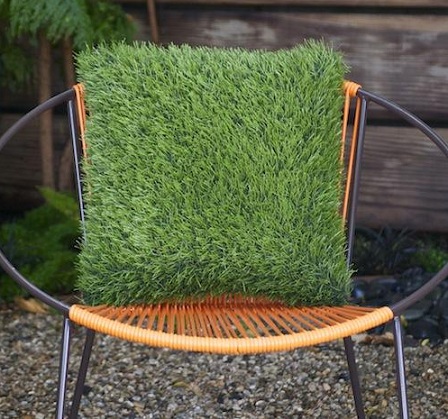 Here at Digging, I'm giving away the only patch of lawn you may ever need—a tongue-in-cheek, 13×13-inch "grass" pillow (valued at $60) from Potted, a stylish Los Angeles garden shop and online store. Made from a high-quality synthetic grass, with Sunbrella fabric on the back, these pillows stand up to life out-of-doors beautifully. And doesn't it look comfortable? Plus you'll never have to mow this bit of lawn.
Leave a comment right here on this post to enter my giveaway of the grass pillow. The giveaway runs through Sunday at 11:59 pm. The winner will be announced on Monday the 11th. Please note that, because of shipping costs, this giveaway is restricted to residents of the continental U.S.
To enter the other giveaways, follow these links:
Hoe and Shovel: Moss Rock, provided by Moss and Stone Gardens
Danger Garden: $50 gift card provided by Plant Delights
Gossip in the Garden: 5-lb. bag of Eco-Lawn seed, provided by Wildflower Farm
Red Dirt Ramblings: Tool package provided by CobraHead
North Coast Gardening: $50 gift certificate provided by Annie's Annuals
The Deep Middle: 5-lb. bag of No Mow Lawn seed mix, provided by Prairie Nursery
Digging: 13×13-inch "grass" pillow, provided by Potted
Update 3/11/13: Click for the winner announcement for the "grass" pillow.
All material © 2006-2013 by Pam Penick for Digging. Unauthorized reproduction prohibited.
Have you been waiting for the book-release party to start here at Digging? Well, today's the day! To celebrate the release of my new book,