February 2nd, 2013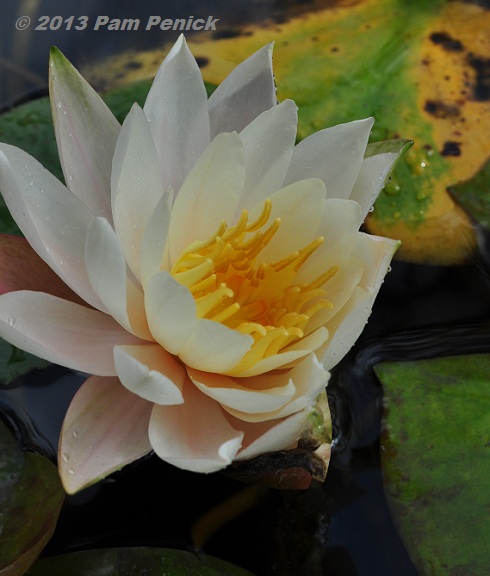 Yes, I do in fact have a water lily blooming at the moment. January was mild, and it remains beautiful in Austin this week, with sunny days and highs in the 70s, and the 'Colorado' water lily in the stock-tank pond has responded with a pale apricot version of its usual salmon-pink flower. Which only reminds me that I need to get in there soon and muck out the bottom of the tank and divide the lilies and other pond plants.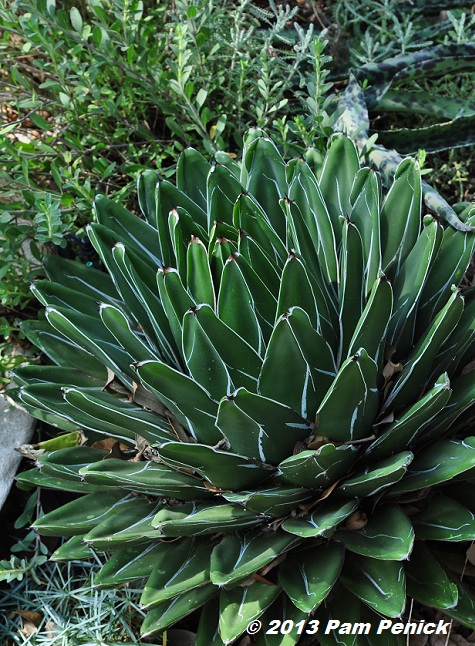 Back at the castle…and regally unchanged by the seasons, Queen Victoria agave (Agave victoriae-reginae) looks handsome in her deep-green robes with white piping.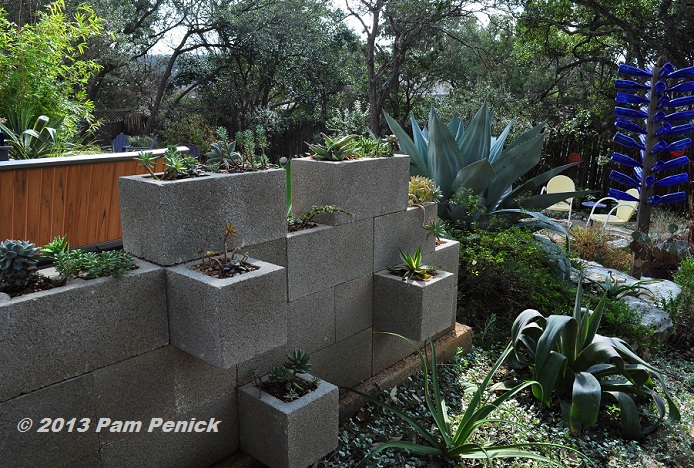 And the succulents in the cinderblock wall-planter are still looking pretty good, unfazed by the several freezes we've had. I do throw a sheet over them when a freeze is predicted, and they enjoy the shelter of a live oak canopy and close proximity to the house.
So, is spring coming early to your garden, or does winter still have a firm grip?
All material © 2006-2013 by Pam Penick for Digging. Unauthorized reproduction prohibited.