January 16th, 2013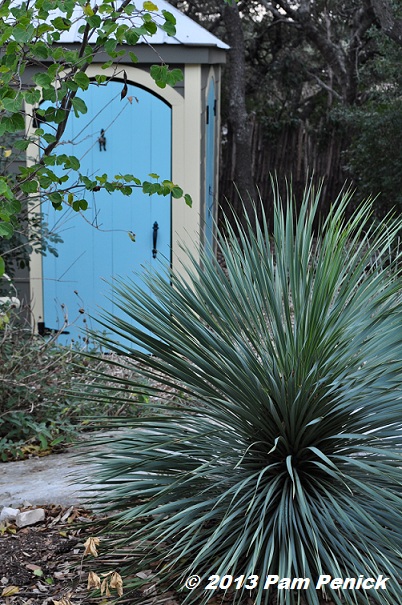 A big agave will suck up all the attention in the room, so to speak, but I say don't overlook the more demure but equally beautiful yucca. Just look at this blue Koosh-ball of a plant, for example. Yucca rostrata 'Sapphire Skies' is elegant, architectural, and colorful, and it looks especially nice framed against the blue door of the shed.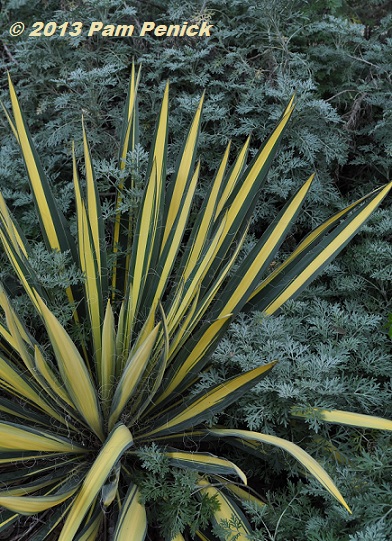 Sturdy and striped 'Color Guard' yucca also looks great year-round. Here it's paired with a not quite frostbitten 'Powis Castle' artemesia.
Join me in posting about your lovely leaves of January for Foliage Follow-Up, a way to remind ourselves of the importance of foliage in the garden on the day after Bloom Day. Leave your link to your Foliage Follow-Up post in a comment. I really appreciate it if you'll also include a link to this post in your own post (sharing link love!). If you can't post so soon after Bloom Day, no worries. Just leave your link when you get to it.
All material © 2006-2013 by Pam Penick for Digging. Unauthorized reproduction prohibited.