January 11th, 2013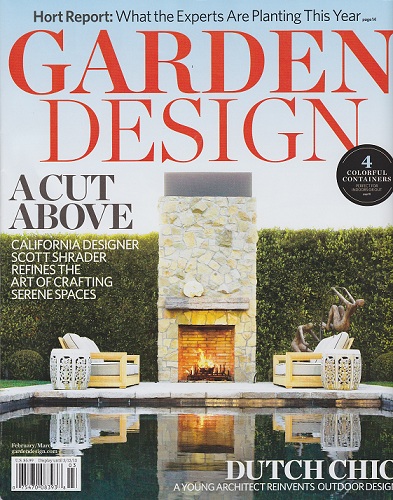 I opened my mailbox to find the latest issue of Garden Design in there and was delighted to see my latest article, "Small but Spry," on page 16.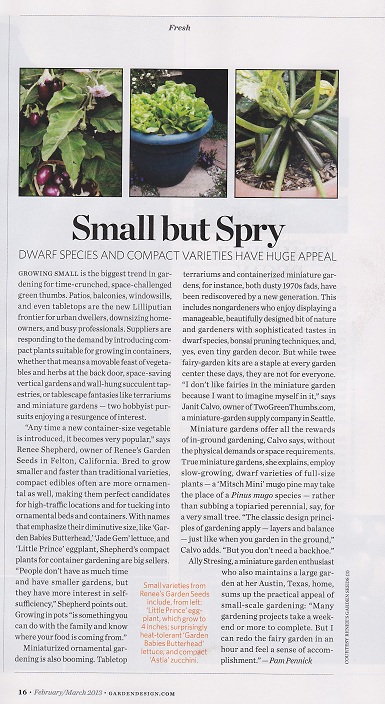 It's about the huge trend in small plants and small-scale gardening, as evidenced by the resurgent popularity of terrariums, miniature gardening, and fairy gardening and also of container-sized edibles. Big fun! Small plants. Check it out.
Speaking of small plants, are you on board with this trend? Do you have baby lettuces, a fairy garden, or a tiny tillandsia suspended in an elegant blown-glass vase? Do tell!
All material © 2006-2013 by Pam Penick for Digging. Unauthorized reproduction prohibited.