December 24th, 2012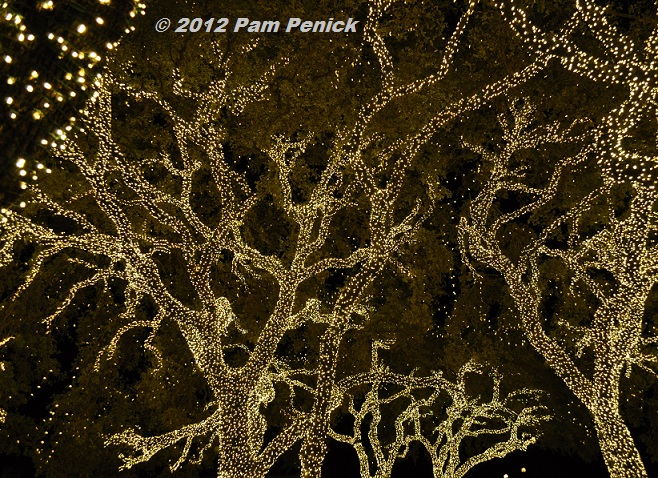 I've driven west through Johnson City, about 45 miles from Austin in the Texas Hill Country, many times on the way to Fredericksburg and parts further west. But not until last night had I strolled around the town that's best known as the home of President Lyndon B. Johnson and his wife Lady Bird. We made the after-hours drive to view the Christmas lights that Johnson City is famed for, and they did not disappoint.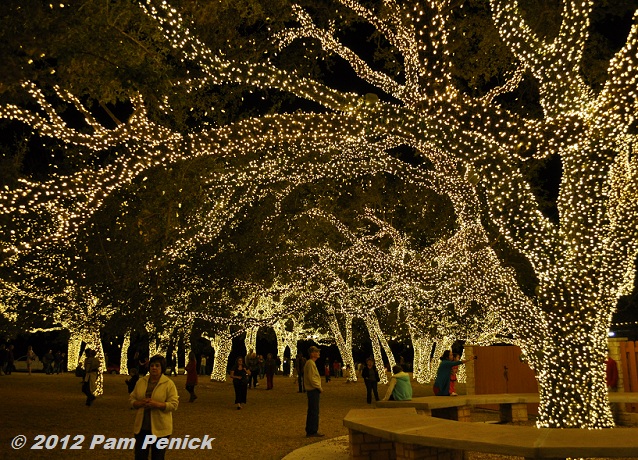 Dubbed Lights Spectacular, the town's holiday display blazes brightest at the Pedernales Electric Coop's Headquarters on Ave F, where 50 to 60 live oaks, still canopied with their evergreen leaves, are illuminated with more than a million bulbs.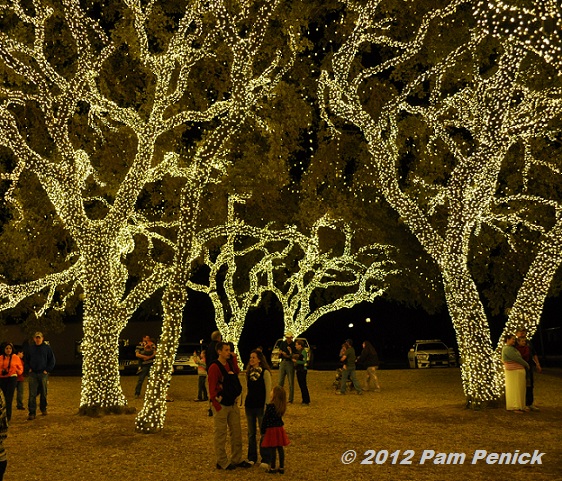 The effect is simply magical.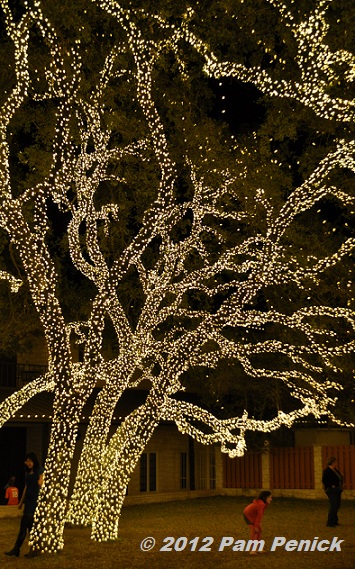 Children ran and played in the golden glow, families posed for photos, and carolers sang to the accompaniment of a guitarist in a Santa hat. It felt like something out of It's a Wonderful Life.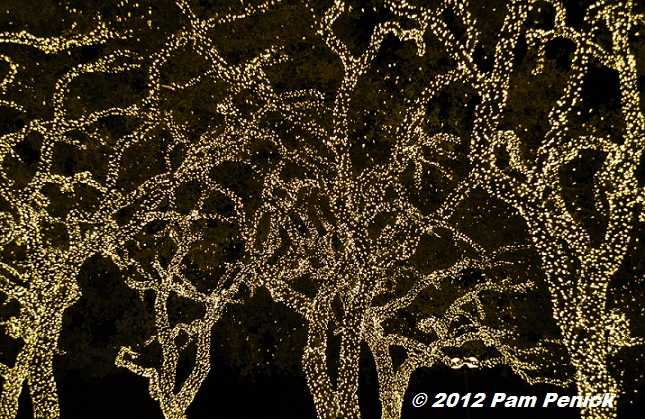 Strings of white Christmas lights covered seemingly every inch of the live oak trunks and their writhing limbs. Strings of larger bulbs, cast net-like across the green canopies, added a starry glow above.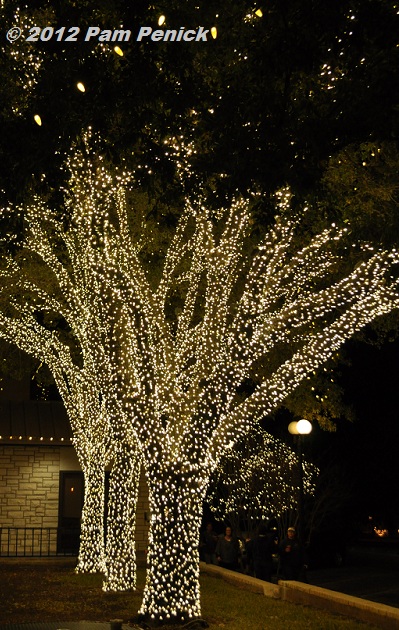 I walked around the coop building and saw that every tree was lit up, from root to crown. Visitors in horse-drawn buggies also circled the building, many singing carols and calling out Merry Christmas! to those they passed.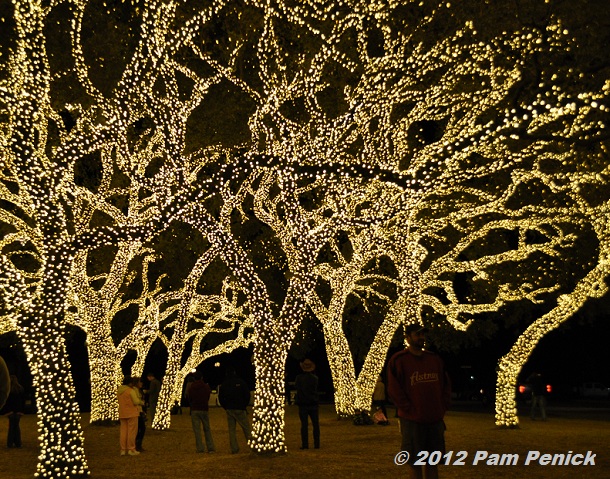 If you haven't seen it, you should go, for the warm glow of a small town celebrating the season as much as for the glow of the lights. The lights will stay on until January 1, according to the Johnson City website.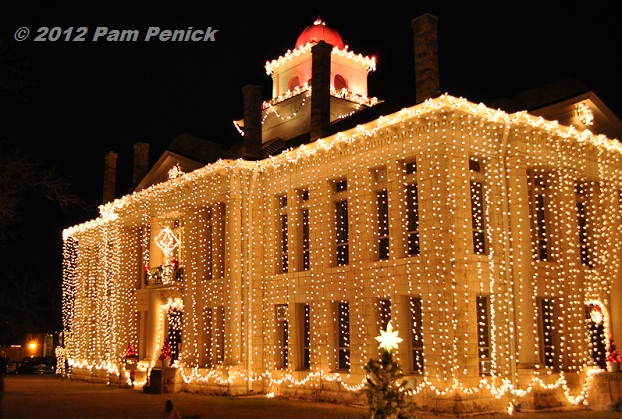 While you're there, walk a few blocks over and visit the town square, which is anchored by the Blanco County Courthouse and surrounded by a picturesque assortment of shops, all lit up for the season as well.
Merry Christmas, y'all! I wish you all a happy, happy holiday season, and I look forward to a new gardening year with you in 2013!
All material © 2006-2012 by Pam Penick for Digging. Unauthorized reproduction prohibited.