February 11th, 2009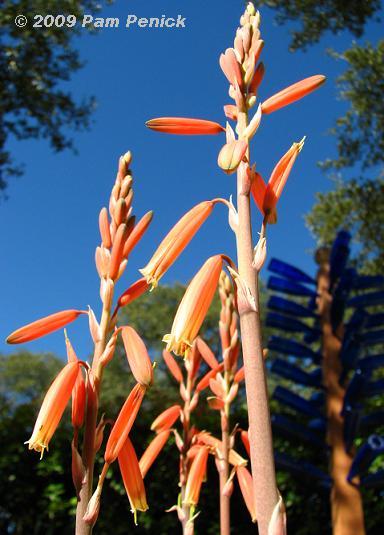 High winds shook branches and leaves from the trees, overturned and broke a clay pot, and blew pea-sized hail at the windows last night—for about five minutes. Temperatures dropped as the front blew in, and then we heard the blessed sound of pounding rain—for about five minutes. When all was said and done, it was a 10-minute tempest, full of sound and fury, signifying nothing.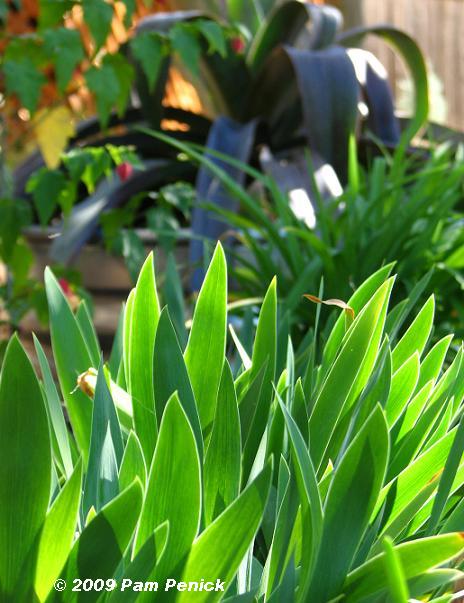 And yet…I love the way the brief storm scrubbed and washed clean the sky. Sunny blue skies, a cool spring-like breeze, fresh green leaves in the garden, and an additional half-inch in the rain gauge have put a skip in my step today.
All material © 2006-2009 by Pam Penick for Digging. Unauthorized reproduction prohibited.