November 28th, 2012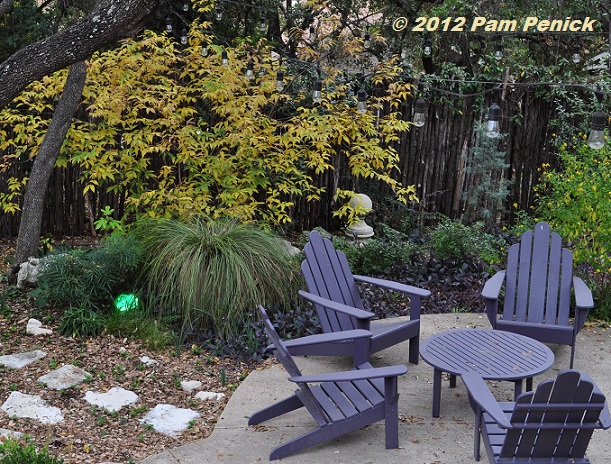 Even though it was in the mid-80s F just a couple of days ago, it's chilly today, and the suddenly yellow leaves of the Mexican buckeye (Ungnadia speciosa), visible from my kitchen window, tell me the trees believe autumn is finally here.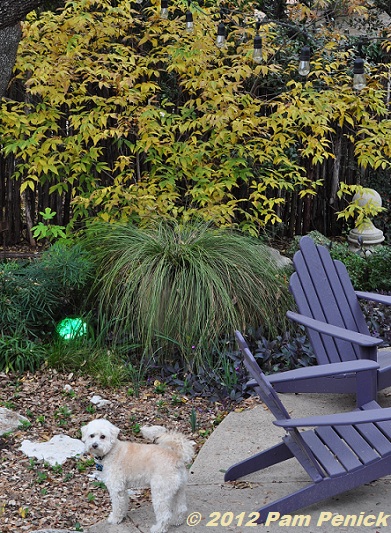 I couldn't resist including another view with Cosmo, our newish pup.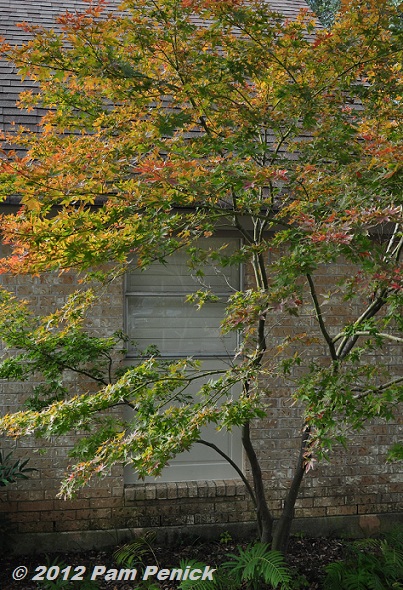 Out front, the Japanese maple is starting to turn, first orangey yellow and then, soon, blazing out in crimson glory.
All material © 2006-2012 by Pam Penick for Digging. Unauthorized reproduction prohibited.