November 28th, 2012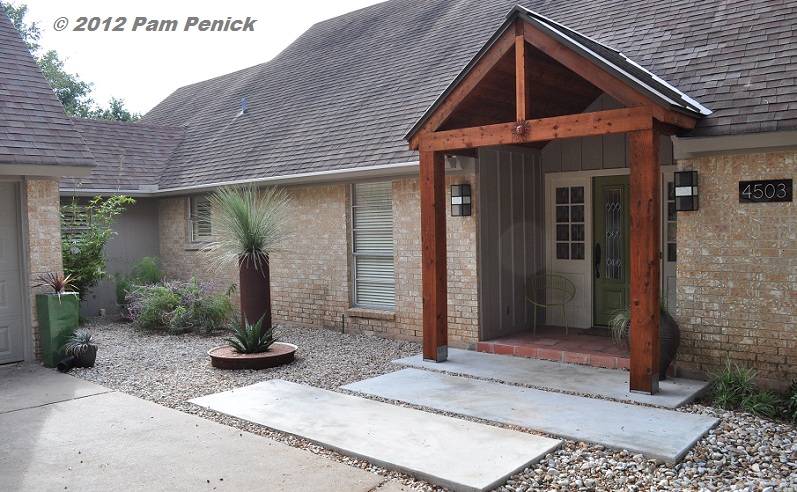 Giving our aging ranch house a facelift has been an ongoing project since we moved in four years ago. The house is comfortably proportioned and liveable on the inside, but the exterior is, well, homely, so we gave it a brow-lift earlier this year with a gabled porch roof. Also, the areas of wood siding were in desperate need of a fresh paint job (and repair of rotten trim here and there), so we just had the house painted as well. (Kimball Baker did the painting, and I can't say enough good things about his work.) I really love the new color, a soft taupe that works well with the apricot brick.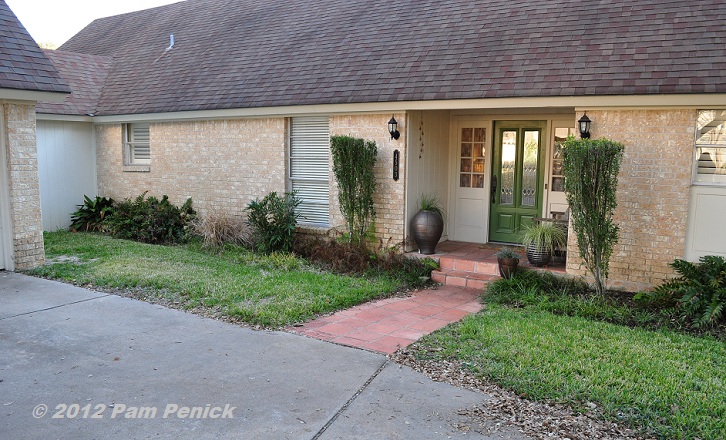 Here's how it looked before. You'll notice I've since ripped out the little patch of grass at left and the traditional line of foundation plants, some of which I transplanted elsewhere. Instead I went with a few bold plants in steel containers, a colorful accent of purple-blooming Salvia leucantha, and a corner accent of 'Alphonse Karr' bamboo. Low-maintenance gravel now floors this space instead of fussy lawn grass (see top photo).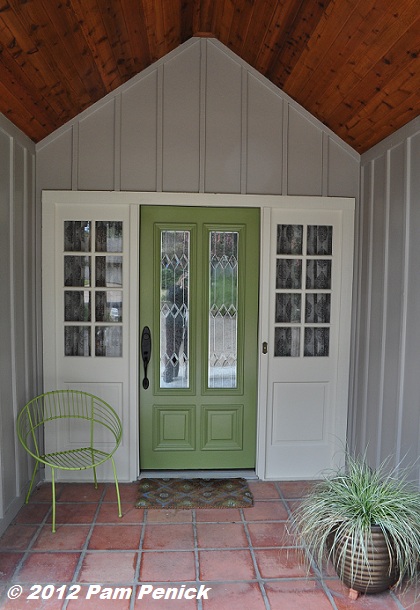 The freshly painted front porch. I think I need to clean and buff (or seal?) the tile. Any ideas on this?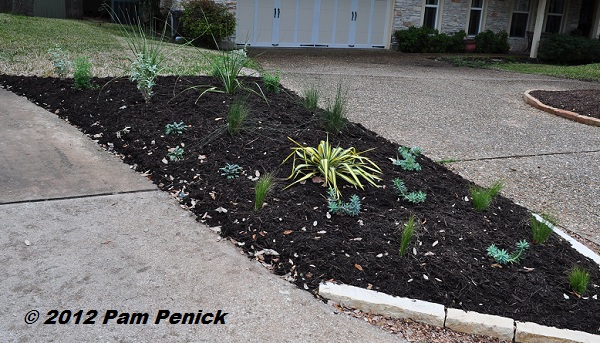 Meanwhile, in the new garden bed my neighbor and I share between our driveways, which replaced drought-baked, struggling grass, the growth has been astonishing. Here's how it looked right after planting in February.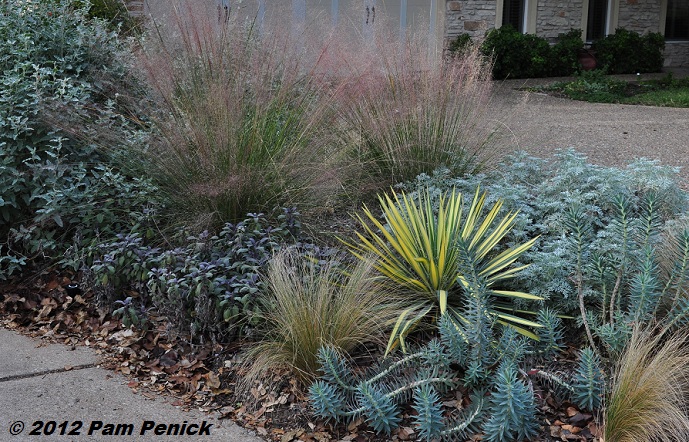 And today, blowsy and relaxed in late fall. This is the view from my driveway.

Here's the view from my neighbor's driveway last February, newly planted.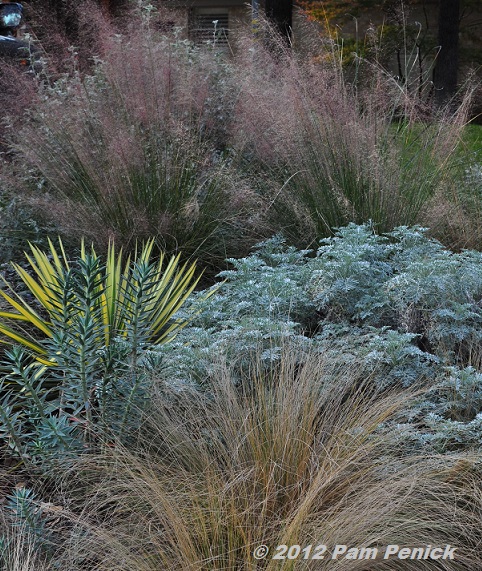 And today. Poof! I love the texture, movement, and colors and hope she does too. One thing I know is that the deer do NOT love it. Yay!
All material © 2006-2012 by Pam Penick for Digging. Unauthorized reproduction prohibited.
posted in
2nd garden--2012
,
Containers
,
Design
,
Doors
,
Fall color
,
Grasses
,
Groundcovers
,
Lawn Gone!
,
Lighting
,
Paths
,
Patios & decks
,
Sustainable Gardening
,
Xeric plants
,
Yuccas