October 16th, 2012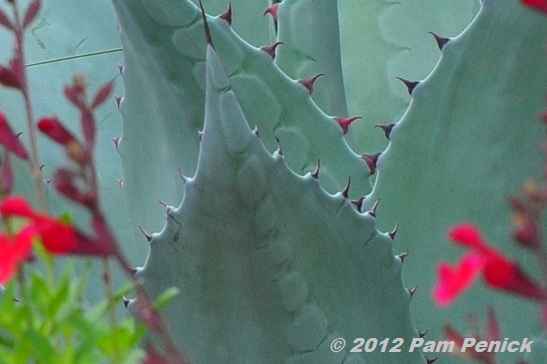 To celebrate foliage on the day after Bloom Day, I'm leading with one of my favorite agaves, 'Whale's Tongue' (Agave ovatifolia). This is a small, new one I planted in the garden I share with my neighbor. Its red teeth echo the red of the Autumn sage (Salvia greggii) flowering in the foreground.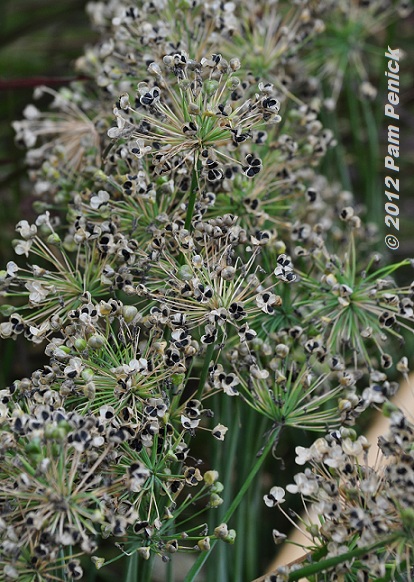 Seedheads are fair game for Foliage Follow-Up too since they aren't technically flowers anymore. The garlic chives (Allium tuberosum) have all gone to seed, and after I took this photo I cut their heads off to save the seeds and keep them from germinating willy-nilly in my decomposed-granite path.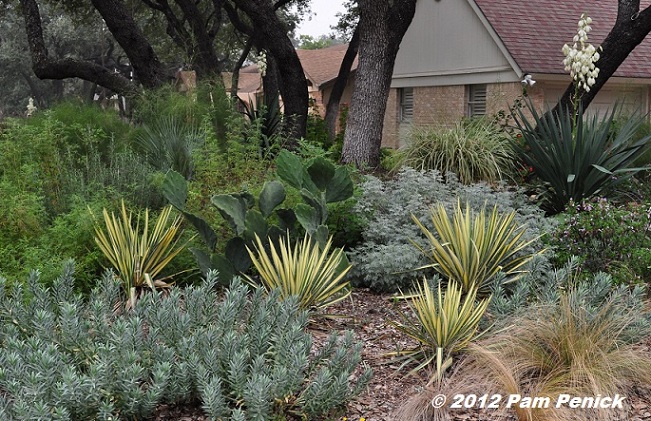 Stripes and bold yellow color make 'Color Guard' yucca a standout in a foliage garden.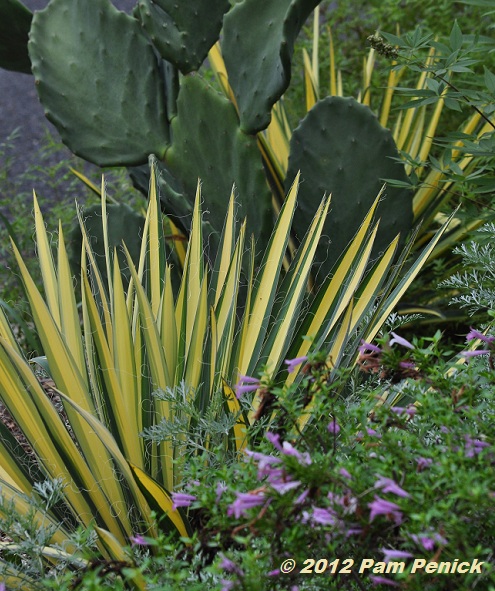 Olive green spineless prickly pear (Opuntia) echoes the yucca's green stripe but offers a contrasting shape.
Join me in posting about your lovely leaves of October for Foliage Follow-Up, a way to remind ourselves of the importance of foliage in the garden. Leave your link to your Foliage Follow-Up post in a comment. I really appreciate it if you'll also include a link to this post in your own post (sharing link love!). If you can't post so soon after Bloom Day, no worries. Just leave your link when you get to it.
All material © 2006-2012 by Pam Penick for Digging. Unauthorized reproduction prohibited.