January 23rd, 2009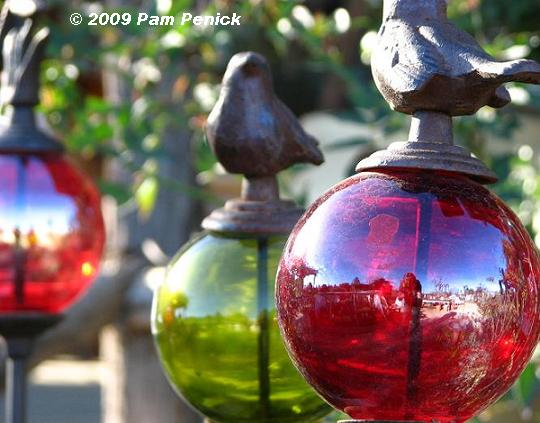 My pictures of the blue adobe courtyard at the Antique Rose Emporium in San Antonio drew several comments from readers who didn't know about the Alamo City location. While ARE in Brenham/Independence is better known, the Emporium in San Antonio is actually closer to us Austinites.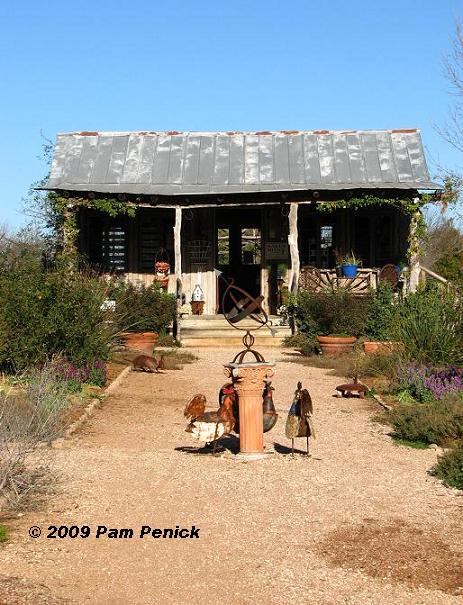 As you can see, the shop building has the same rural charm as the Brenham location, although it's all done on a smaller scale here. The display gardens are not so large, nor the gift shop. But adobe walls and courtyards anchor one side of the property, and when draped in roses they're a lovely sight. Visit in April or October for a good show. On this January visit, of course, the roses were clipped and quiet, waiting for spring.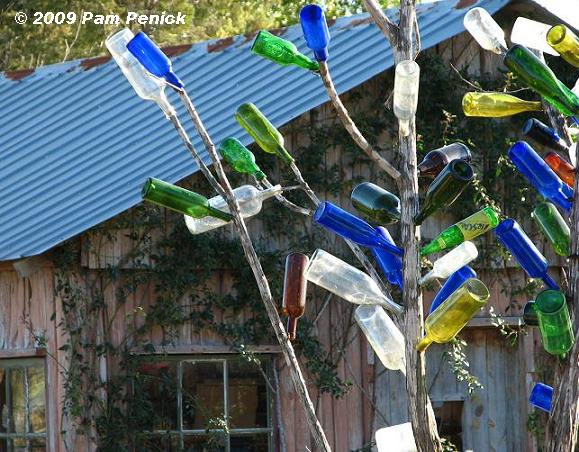 As in Brenham, a bottle tree glitters in the sun. This reminds me to get my old bottle tree planted somewhere in my new garden.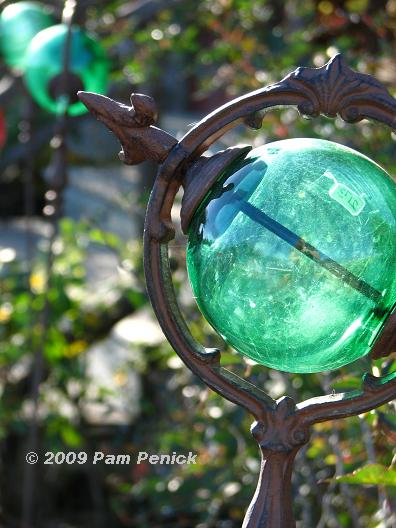 Pretty glass ornaments caught my eye.

What would a garden be without a lazy cat lying in the sun? Well, OK, I don't have a cat in my own garden, but I admire them elsewhere, bird-killers and mulch-poopers though they are.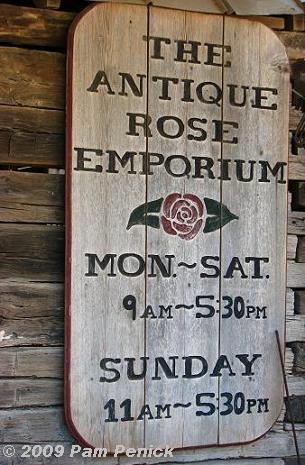 I did not purchase any roses this time, mainly because I have so little sun in my new-baby garden. And it's not much fun to window-shop roses when they're not in bloom. But we enjoyed strolling the grounds anyway, and ARE offers many other plants besides roses. I'll be back again soon.
If you're interested in a fall visit to the Antique Rose Emporium in Brenham, click here.
All material © 2006-2009 by Pam Penick for Digging. Unauthorized reproduction prohibited.