June 7th, 2012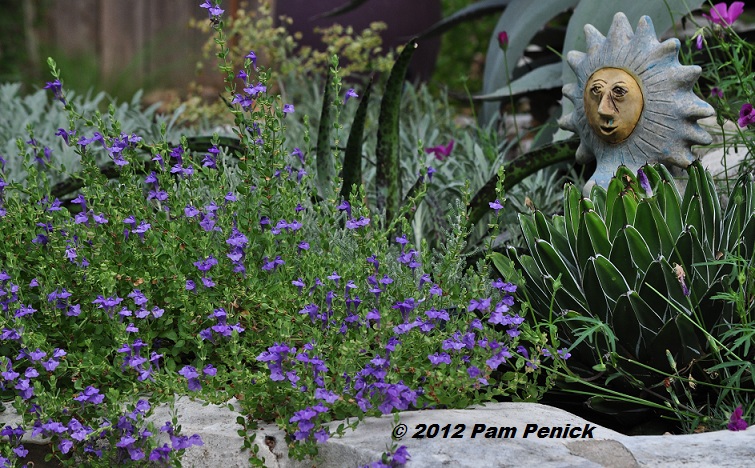 Purple skullcap (Scutellaris wrightii) has never looked better in my garden. Its shrubby little form manages to cascade over the retaining wall a bit, and it's been blooming nonstop for months. And while she's not quite ready to celebrate her diamond jubilee, the 'Queen Victoria' agave (Agave victoriae-reginae) next to the purple skullcap is about 10 years old, I'd guess. This is a lovely little agave for a small space, and cold hardy for in-ground planting in my zone 8 climate.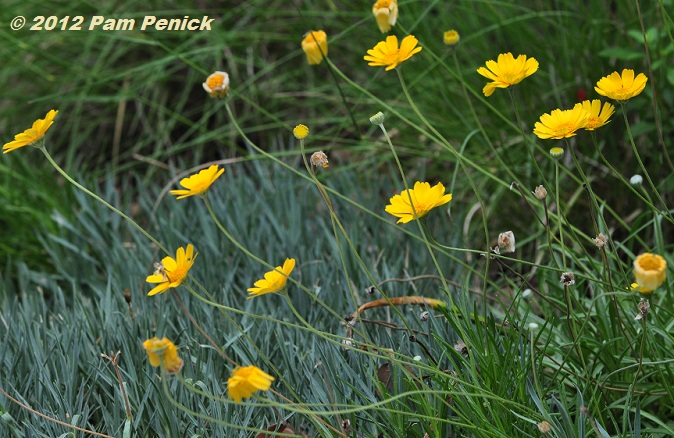 Along with purple skullcap, hymenoxys, or four-nerve daisy (Tetraneuris scaposa), is another useful native Texas plant. It adds sunny spots of color to the front of a dry-loving bed.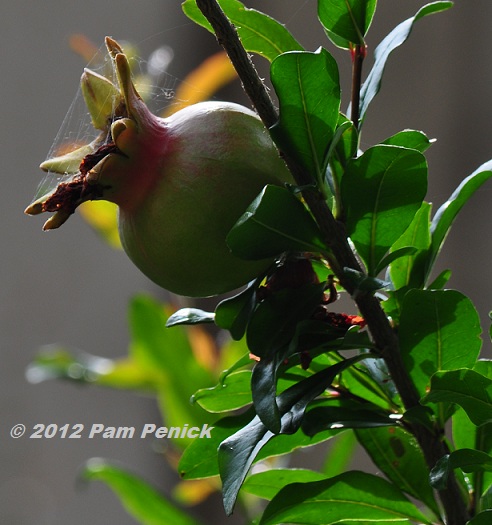 And here's something exciting: my pomegranate tree has its very first fruit! I've had this tree for about 5 or 6 years, and brought it over from my old garden, and it's flowered reliably. But this is the first time it has set fruit. I don't even know what to do with a pomegranate!
All material © 2006-2012 by Pam Penick for Digging. Unauthorized reproduction prohibited.