April 27th, 2012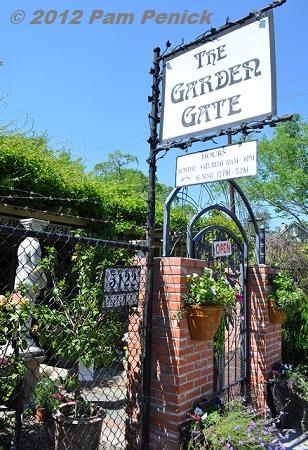 While in Houston last month for the Houston Open Days tour, my friend Diana and I stopped in at The Garden Gate, a small nursery that specializes in classical statuary, fountains, Provencal pottery, and French antiques and gifts, located on Morningside Drive in the tony West U area near Rice University, my alma mater.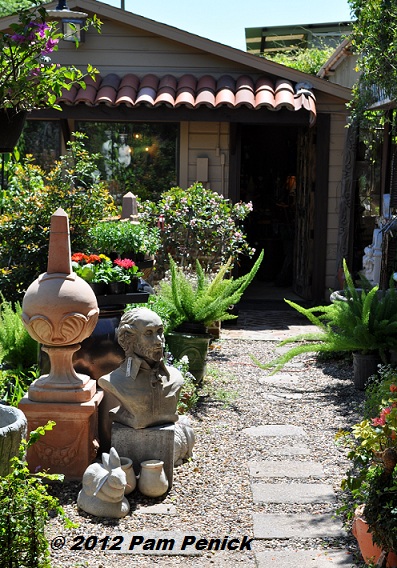 The Garden Gate has an appealing mix of plants and decor. Look! A bust of Shakespeare for the literary gardener.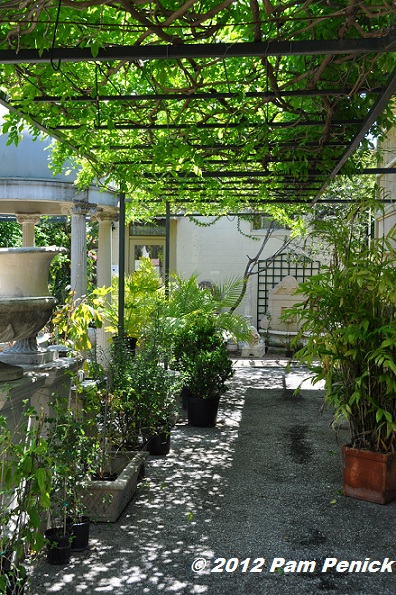 A wisteria-covered arbor offers shade on hot summer days.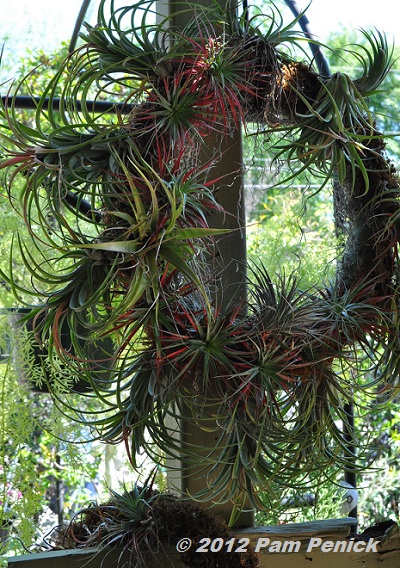 The plant selection is not large—and plants are presented more as decorative accessories for an attractive outdoor living space than as elements of an actual garden—but there are some interesting and fun "pieces," like this living wreath of bromeliads.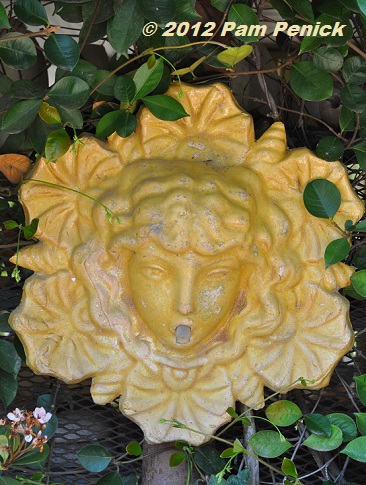 A butter-yellow fairy face makes a charming wall fountain spigot on a vine-covered wall.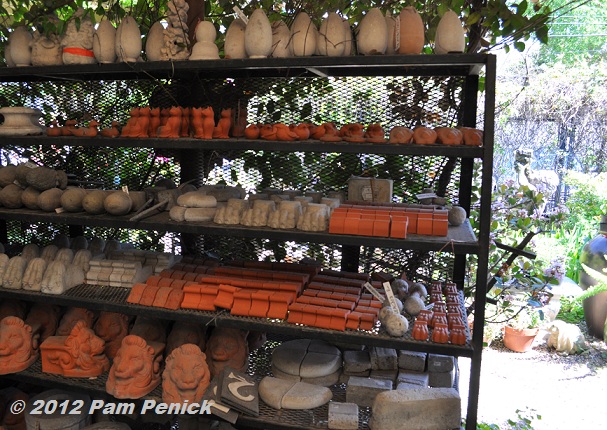 Need pot feet? The Garden Gate carries all kinds, along with finials.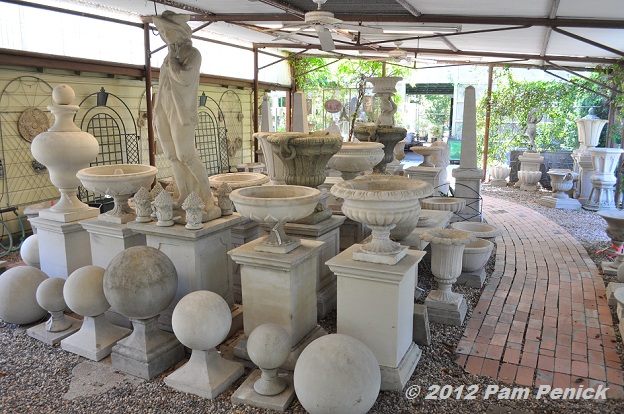 Their selection of classical garden statuary is huge, and very Houston.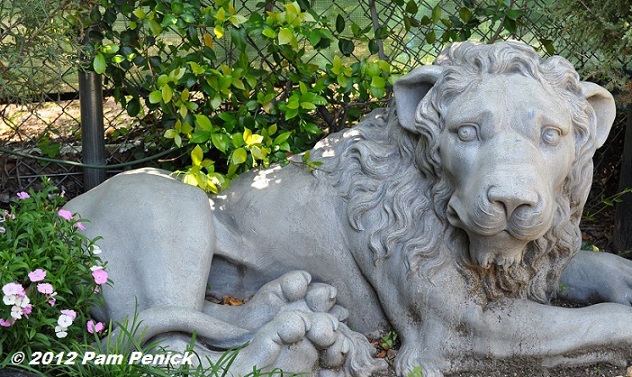 I like this sweet lion. Doesn't he look a bit sad, as if he's just been scolded for tracking in mud? Bad lion!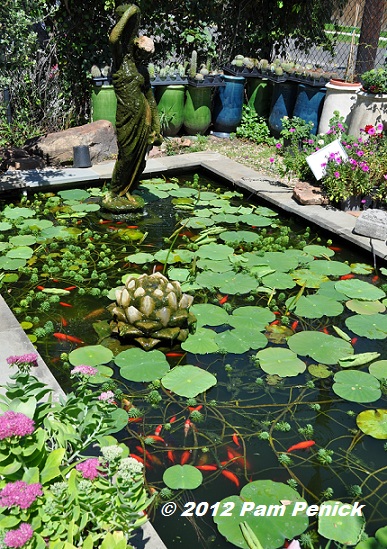 Many of the houses in this part of Houston have tiny, live oak-shaded lots, with stucco walls for privacy and security. This nursery sells all the items you'd need to outfit your walled courtyard garden, including fountains for formal ponds.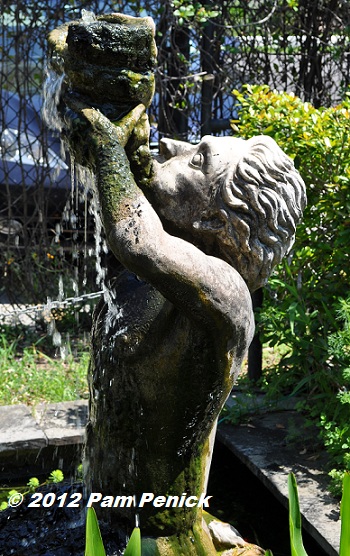 Quite a few ponds and fountains are squeezed into the nursery's intimate display yard, offering inspiration for the well-heeled courtyard.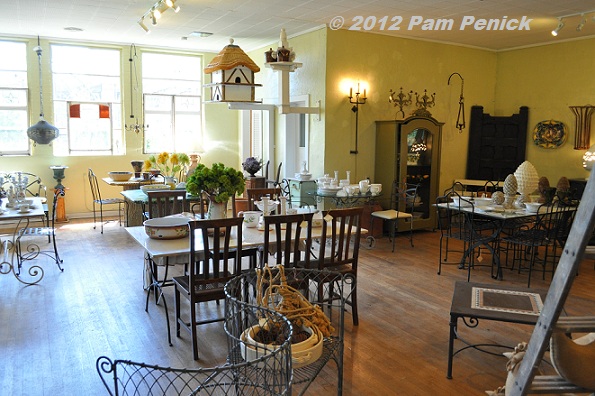 Inside, antique French Country furnishings are for sale as well.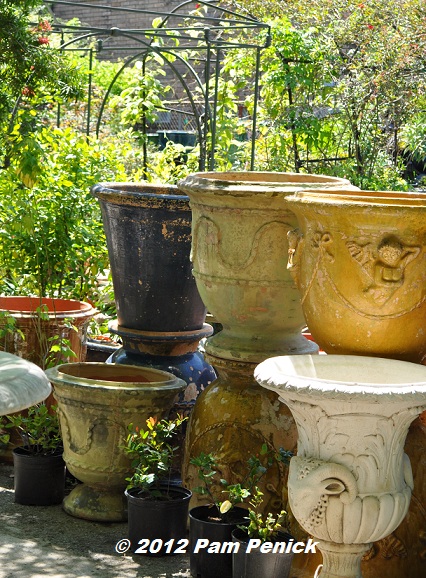 This specialty nursery is well worth a visit if you are into French or classical style, need a pretty wall fountain, or want ideas for a formal pond. At the register you'll find plenty of household gifts with a French theme as well. Viva la jardin!
All material © 2006-2012 by Pam Penick for Digging. Unauthorized reproduction prohibited.