December 16th, 2011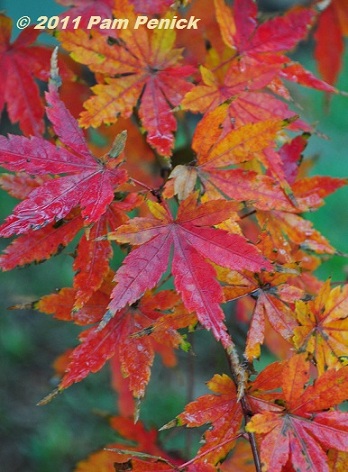 Although Christmas is only a week away, fall color is just now peaking in Austin. Buttery yellow cedar elms, rusty red oaks, and, in my garden, a red-orange Japanese maple brighten the neighborhood along with colored Christmas lights. Yeah, it's a little disconcerting, but officially it is still autumn.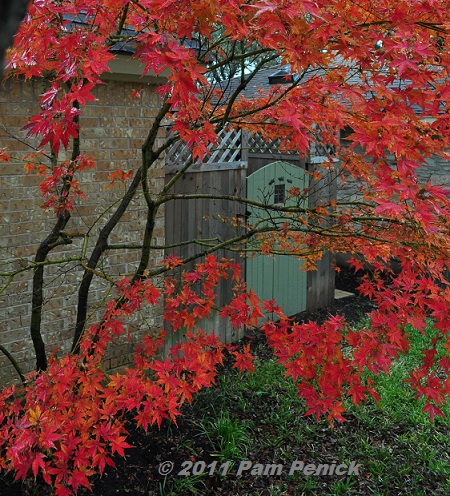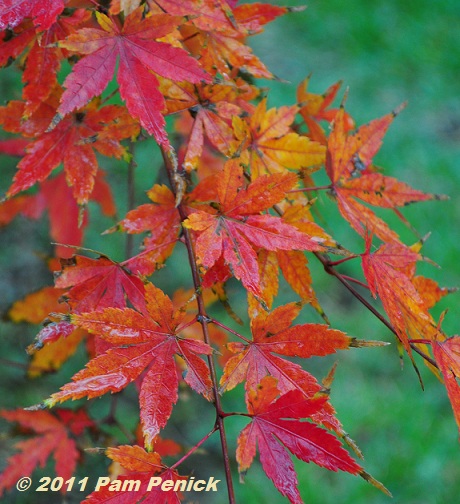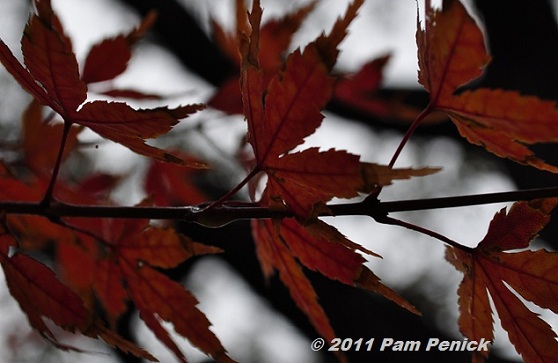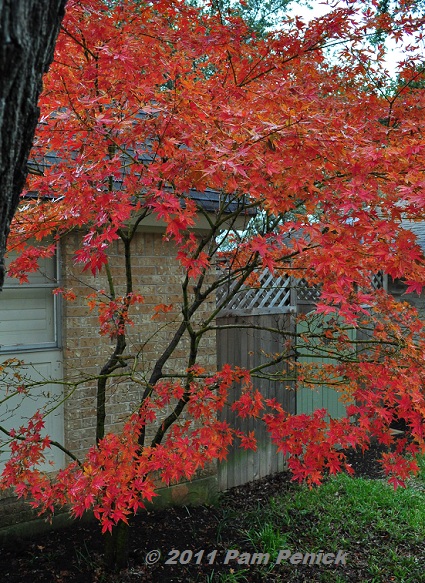 So, what foliage is inspiring you today? Join me in posting about your lovely leaves of December for Foliage Follow-Up, a way to remind ourselves of the importance of foliage in the garden. Just leave a comment here with a link to your foliage post, and please include a link to Digging in your post. If you can't post so soon after Bloom Day, no worries. Just leave your link when you get to it.
All material © 2006-2011 by Pam Penick for Digging. Unauthorized reproduction prohibited.