October 16th, 2011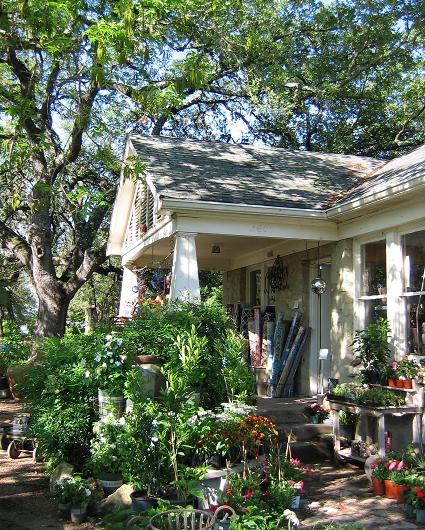 I'm thrilled to announce that as part of Support Your Independent Nursery Month, eight local nurseries are partnering with Austin garden bloggers for a giveaway blogathon! Prizes from locally owned nurseries around town are being offered in random drawings on eight Austin garden blogs, and all you have to do to enter is visit each blog and leave a comment. It's as easy as that.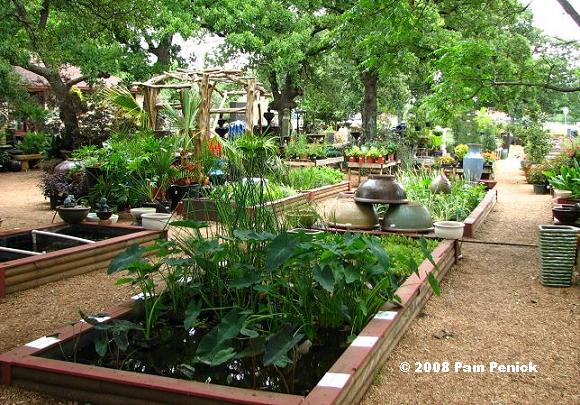 Austin's independent nurseries give so much to local gardeners: a wide selection of regionally appropriate and homegrown plants; knowledgeable, friendly service by people who know their plants and care enough to keep them watered and healthy; beautiful and fun garden accessories; quality soils and mulch; inspirational display gardens; and informative gardening talks and how-to classes. Imagine if these places didn't exist and all we had to choose from were plants at the big-box home-improvement stores?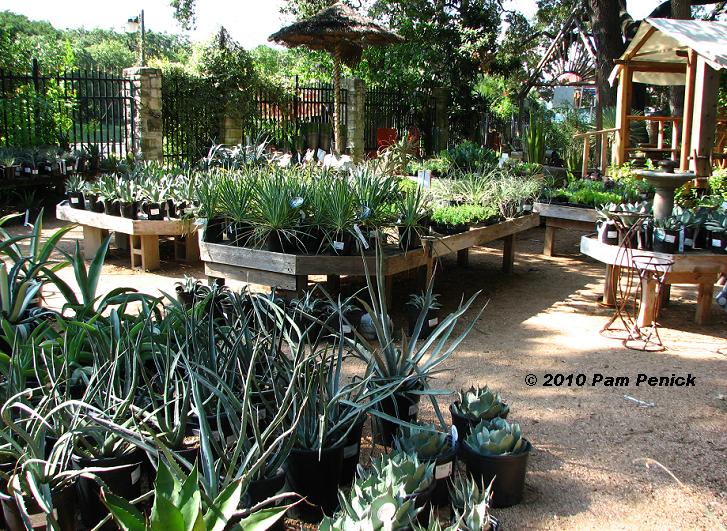 In times like these it's worth thinking about where our gardening money is going. I want mine to help sustain the independent nurseries that have given me such great selection, service, and information over the years. The drought and the slow economy must not be allowed to drive excellent locally owned nurseries out of business. And now that fall is finally here, it's a great time to replenish our gardens with new (drought-tolerant) plants, compost, mulch, and maybe even a little garden bling. Kinda makes you want to go nursery shopping, doesn't it? Or is it just me?
Giveaway Prizes
OK, here's what you really want to know. These are the prizes we're giving away to area gardeners, courtesy of the nurseries listed below:
Sharing Nature's Garden: $50 gift certificate from Emerald Garden
J Peterson Garden Design: $50 gift certificate from The Great Outdoors
Go Away, I'm Gardening!: $100 gift certificate from Sunshine Landscape & Garden Center
Great Stems: $50 gift certificate from Hill Country Water Gardens & Nursery
The Whimsical Gardener: $25 gift certificate from It's About Thyme
Rock Rose: $50 gift certificate from Shoal Creek Nursery
Growing Optimism: $25 gift certificate from The Natural Gardener (added on 10/20)
And here at Digging, I'm giving away TWO prizes to two different winners: a $100 gift certificate & a Fall Power Package (valued at $50) from Barton Springs Nursery, one of my very favorite nurseries! (Click for my post about BSN.)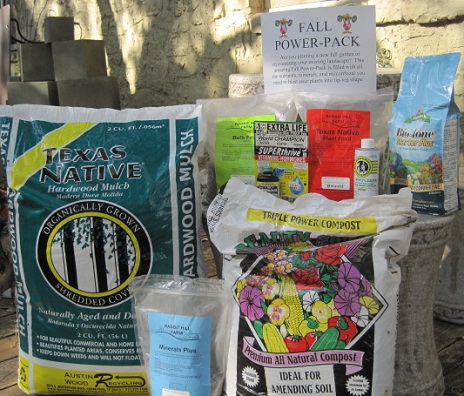 The Fall Power Package will help make your plants healthy and strong as we head into winter. It includes the following gardening goodies:
(1) 4 lb. bag Rabbit Hill Bulb Food
(1) 4 lb. bag Espoma Bio-tone Starter Plus
(1) 2 cu.ft. bag Texas Native Hardwood Mulch
(1) 4 lb. bag Rabbit Hill Texas Native Plant Food
(1) 6 lb. bag Rabbit Hill Minerals Plus
(1) 1 cu.ft. bag Triple Power Compost
(1) 2 oz. bottle Superthrive
(1) 8 oz. bottle Bioform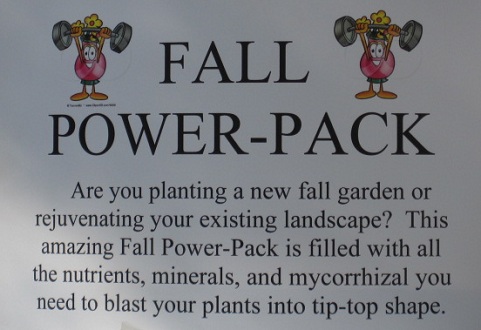 Giveaway Rules:
1. You must leave a comment on this post to enter.
2. Each blog will hold its own random drawing, so leave a comment on each blog to enter all the giveaways.
3. Only one comment per person per giveaway.
4. Participating bloggers and their families are ineligible to win.
5. Giveaway ends at 11:59 pm on 10/26.
6. Winners will be announced on each blog on 10/27.
7. Winners must go to the nursery with a photo ID and pick up their prize in person within two weeks of winning. Prizes will not be mailed.
So go ahead and leave a comment here to enter, and I hope you'll visit the other bloggers to enter their giveaways too. Win or lose, if you live here in Austin you've already hit the jackpot with a great selection of local nurseries at which to shop, learn, and be inspired.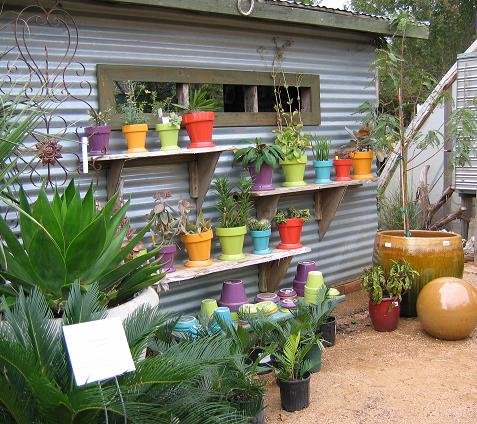 Update: For anyone looking for my FOLIAGE FOLLOW-UP post and a place to leave a link to your foliage post, I'm so sorry I missed this month. I completely forgot about it between helping to organize this giveaway and being out of town all weekend. I'd love to read your posts, however, so feel free to leave your links here, and I'll go check 'em out this week. —Pam
Update 10/28/11: I've announced the winners of the giveaway! Click for the link.
All material © 2006-2011 by Pam Penick for Digging. Unauthorized reproduction prohibited.