October 5th, 2011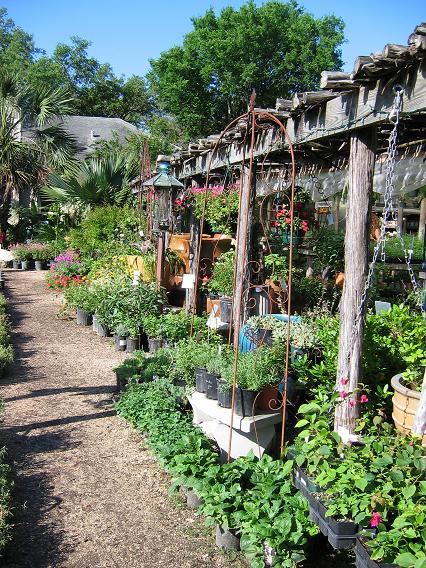 It's Support Your Independent Nursery month! Each Wednesday in October I'm posting about one of my favorite independent garden centers in the Austin area. Today I'm shining a spotlight on Barton Springs Nursery, located on Bee Caves Road between MoPac and Highway 360.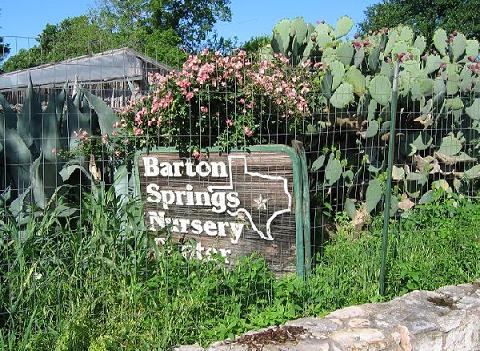 BSN is a great resource for local gardeners. They carry a huge selection of native and well-adapted plants, and they have a helpful, knowledgeable sales staff. If you've lost plants to the drought (and who hasn't?), go visit and ask someone for a few suggestions for your (sunny, shady, whatever) spot. They won't just give you a blank look or try to push an ill-suited plant off on you, I promise.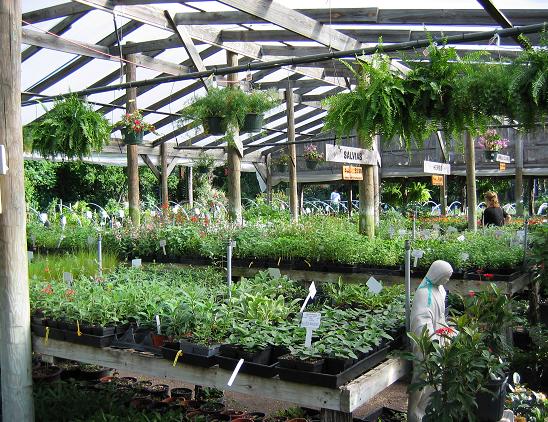 BSN propagates a lot of their own plants, which you can buy in smaller, more-economical 4-inch pots. Aside from keeping prices lower this also ensures that the plants they sell are used to Texas conditions.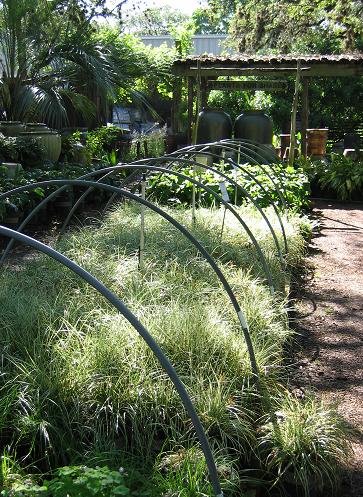 On their website they elaborate: "Since 1986 we've taken pride in offering one of the best selections of native plants in Central Texas. The majority of our plants grow right here in the nursery, where they become acclimated to our soil, water and climate. We encourage the long-term health of the plant, feeding the soil and using organic pest control. When you buy a plant here, it already knows this is home, and it's more likely to make an easy transition to your landscape."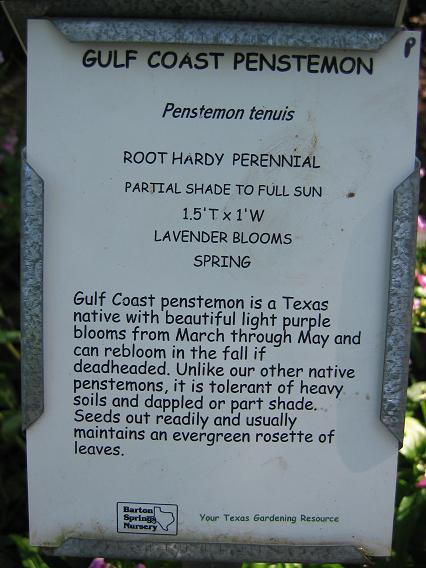 The nursery has taken care to label their 1-gallon offerings with easily read signs that not only identify but specify the growing conditions for their plants.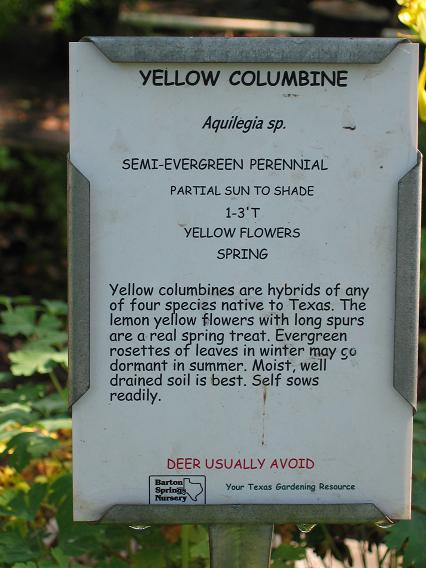 You can learn a lot from their signs; it's like having a local plant guide in hand as you shop. Plus each pot has the price written on it. Ever been to a nursery where this isn't the case? And you have to hunt down someone who can tell you the price? That won't happen here.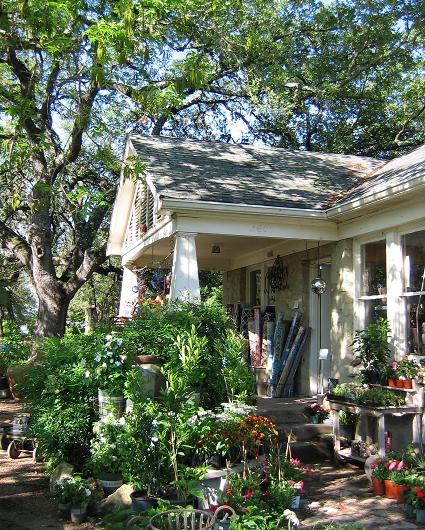 The nursery operates out of an old bungalow that contains the gift shop and sales desk.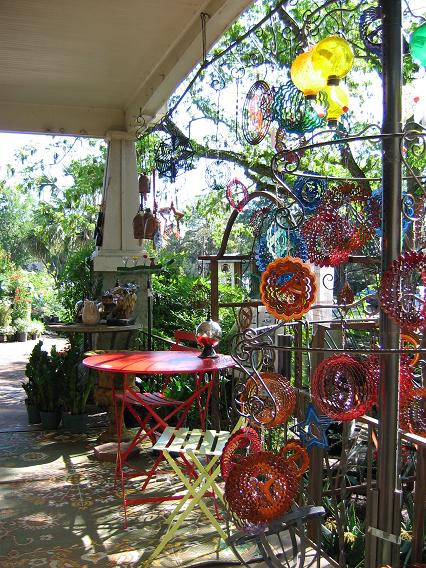 There's good browsing inside: garden books, seeds, indoor and outdoor decor, hats, organic fertilizers, garden tools, and some kid stuff. I come here just to buy gifts sometimes.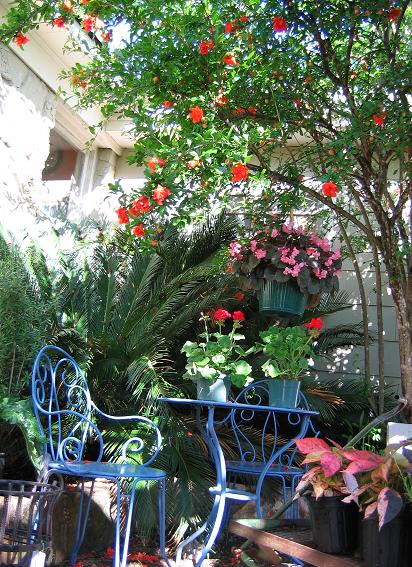 Garden furniture is displayed just outside the shop.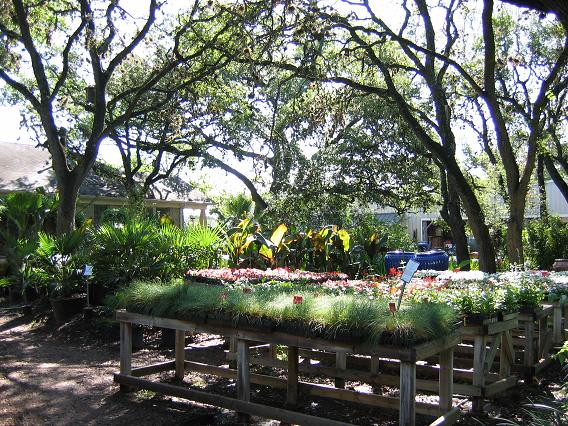 The plant tables out back are shaded by spreading oaks, making it pleasant to browse even on warm days.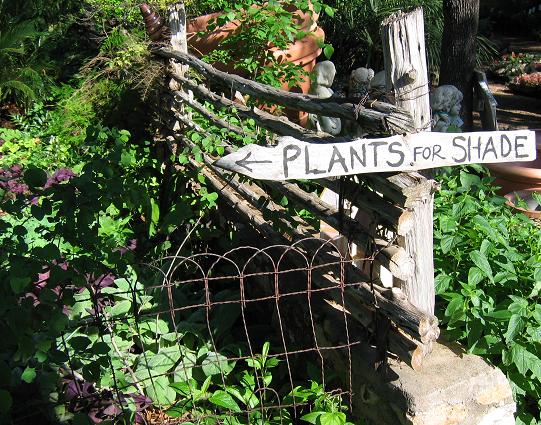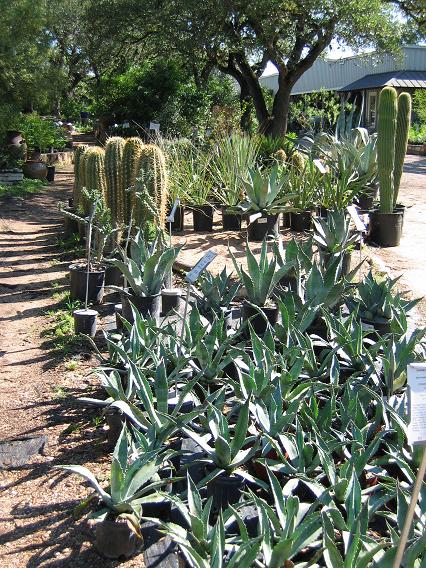 BSN stocks a good agave, yucca, dyckia, manfreda, and cactus selection too. The cold-hardy ones make good evergreen "shrubs" for central Texas gardens.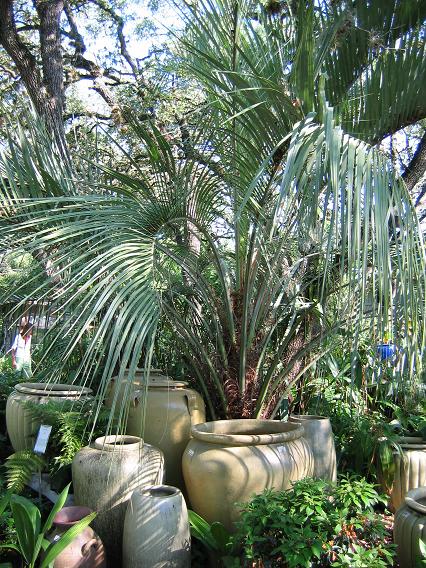 BSN carries an extensive palm selection too.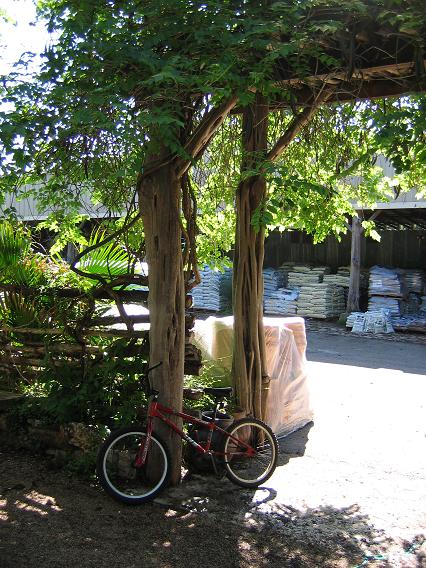 Right now, according to manager Dave Lavrinets, you can find "a new shipment of pottery and concrete, including some neat concrete lanterns." Their fall bulb shipment is in also; look for those inside the shop and plant daffodils and hyacinths now for a spring display.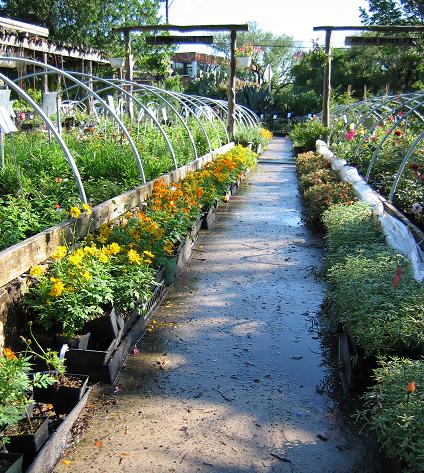 Fall is the best time of year to plant in central Texas, and except for frost-tender plants or tropicals, you can plant throughout winter as well. BSN and other local nurseries stay open and stocked all winter. Contrast that with the big-box stores, where Christmas trees will take over the nursery aisles any day now.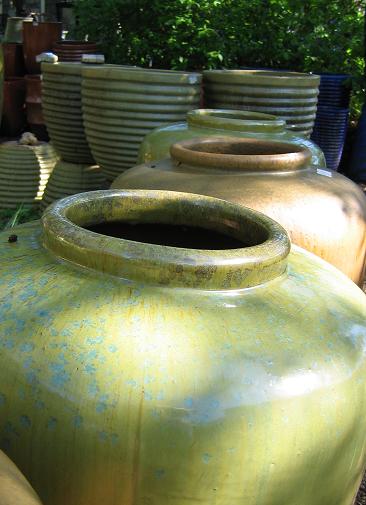 Join me next Wednesday as I post about another iconic Austin-area nursery, The Natural Gardener. And please check out my sidebar link Area Nurseries, where I've posted photo tours of many of our local garden centers and described what I like about each one. Austin gardeners are blessed with so many good local nurseries. Let's support them in this tough economy and help them stay in business. I can't imagine gardening without them. Can you?
Also, check out these posts about Barton Springs Nursery by other Austin garden bloggers:
Jenny Peterson at J Peterson Garden Design
Robin at Getting Grounded
Amy at Go Away, I'm Gardening!
Meredith at Great Stems
Renee at Renee's New Blog
Katina at Gardening in Austin
All material © 2006-2011 by Pam Penick for Digging. Unauthorized reproduction prohibited.