September 28th, 2011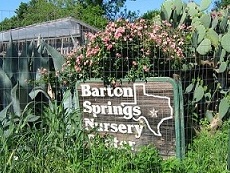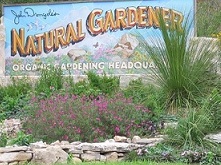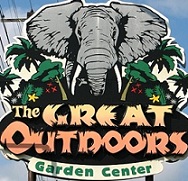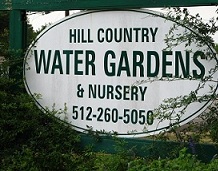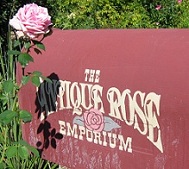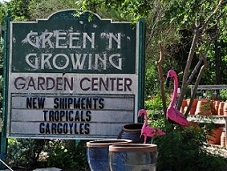 Dear Austin gardeners and bloggers everywhere, I hereby declare October to be Support Your Independent Nursery Month. Fall is our best planting time in the South, and even though the U.S. recession and Texas drought drag on, we gardeners must get our fix after the long, hot summer. As I was thinking about my fall shopping list, I began to wonder whether the drought and tough economic times were impacting the many wonderful local nurseries with which the Austin area is blessed.
These independent nurseries have given me so much over the years: a wide selection of native, well-adapted, and homegrown plants, plus plenty of out-of-the-ordinary specimens to keep things interesting; knowledgeable, personal service by people who really know their plants and care enough to keep them watered and healthy; beautiful selections of pottery, fountains, gifts, and garden accessories; quality bagged and bulk soils and mulch; inspirational display gardens; and informative gardening talks and how-to classes. Imagine if all we had to choose from were plants at the big-box home-improvement stores? I occasionally shop at those too, but in times like these it's worth thinking about where our gardening money is going. I want mine to help sustain the independent nurseries that have given me such great selection, service, and information over the years.
Starting next Wednesday and continuing each Wednesday through October, I plan to post about an independent Austin nursery that has helped me to build my gardens over the years. I've invited my fellow Austin bloggers to join me, and I'll be including their links on my posts. I hope bloggers in other cities will join in as well each Wednesday in October to promote their own local nurseries. (I understand that fall is the end of the gardening season in northern climates, but I hope many of you will still find a reason to post.)
Local readers, I hope to inspire you to seek out our independent nurseries this fall. They need our business more than ever, and frankly we need them more than ever, as they sell the kinds of plants that can help our gardens weather the drought. Please join me each Wednesday in October as I give a little love and publicity to the nurseries that give so much to Austin gardeners, and to me.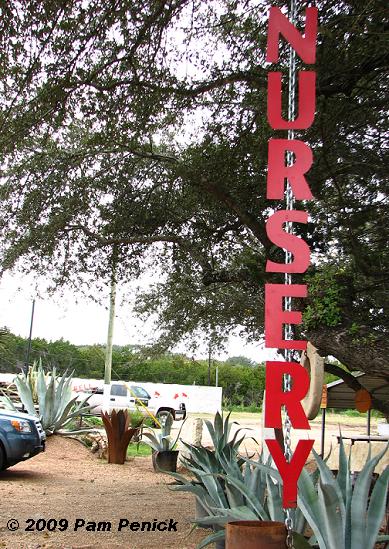 Update: Please follow the links to my weekly posts about local nurseries.
Barton Springs Nursery
The Natural Gardener
The Great Outdoors
Hill Country Water Gardens
All material © 2006-2011 by Pam Penick for Digging. Unauthorized reproduction prohibited.