September 24th, 2011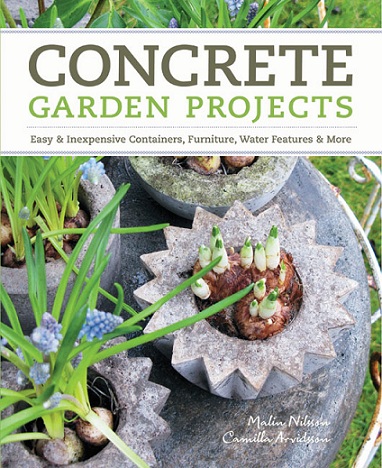 Are you looking for a fun garden project this fall? A way to add clean-lined flair to your garden? I have just the book recommendation for you. Concrete Garden Projects: Easy & Inexpensive Containers, Furniture, Water Features & More by Camilla Arvidsson and Malin Nilsson is a recipe book for concrete concoctions that harden into pretty accessories with a minimalist, Scandinavian look.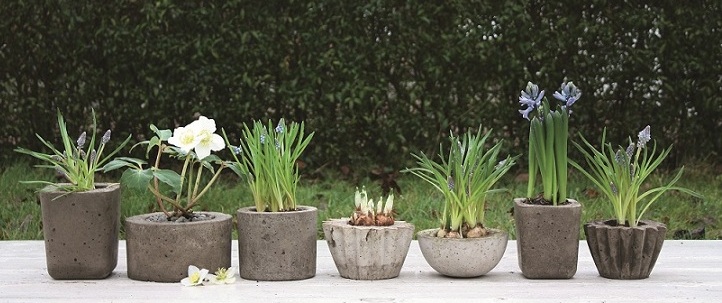 Here's one of their projects I'd like to try: making my own concrete pots. The Swedish authors show off spring bulbs in theirs, but I'd have a collection of agaves in mine. Their instructions sound simple: oil the inside of a plastic pot and the outside of a smaller pot that will fit inside; mix the concrete and pour it in the larger container, shaking it to remove air bubbles; press the smaller pot into the concrete-filled pot and let it set; a day or two later, remove the moulds and smooth any sharp edges. Obviously, making a bunch of pots or other projects at one time would be more efficient. I'm imagining a concrete-pouring party with friends!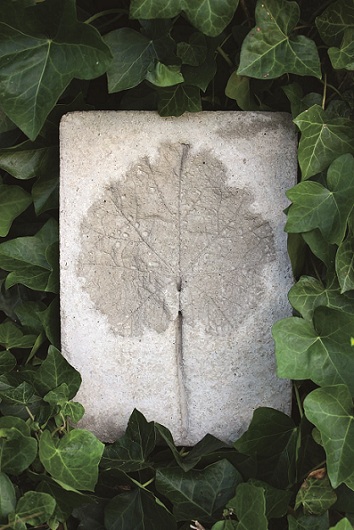 The authors have plenty of other ideas for the garden, like tiles with leaf impressions…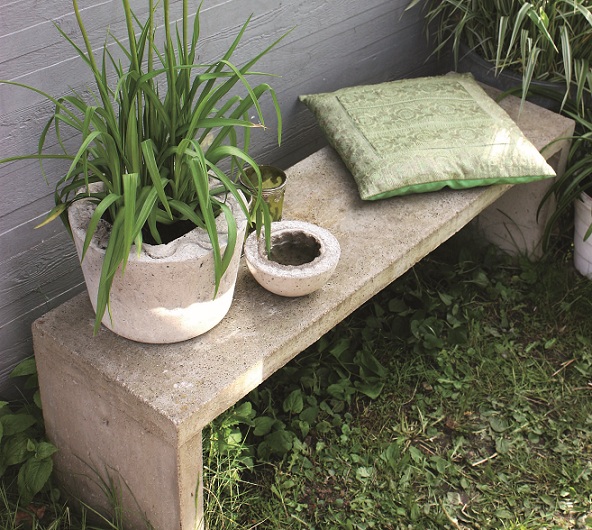 …a homemade bench and bowl-shaped water feature, plus much more: house numbers, weatherproof tic-tac-toe boards, stepping stones, garden stools, bird baths, angel heads, candle holders, and even a BBQ work station.
Hypertufa is given a passing mention, but concrete is the star of this simple but inspiring book of ideas. Whether your style is contemporary or cottage, they have a project for everyone. Like stock tanks and culvert pipe remnants, concrete is a humble construction material that fits into the garden beautifully.
Disclosure: This book was sent to me for review by Timber Press. My review, like everything in Digging, is my own honest opinion. Photos courtesy of Timber Press.
All material © 2006-2011 by Pam Penick for Digging. Unauthorized reproduction prohibited.