October 26th, 2008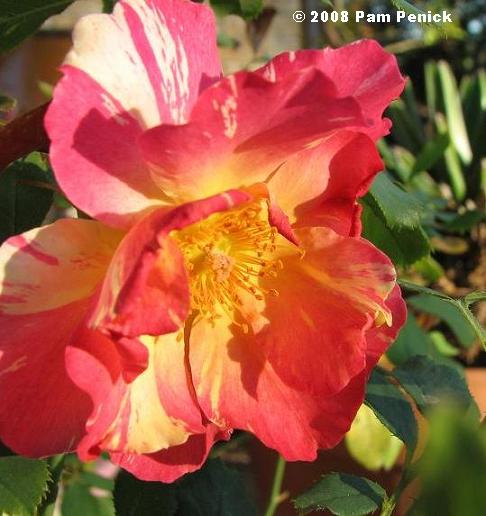 Yesterday and today I moved rock. Not all day, but when I had a few hours to spare. I moved rock from the stoneyard to the car to the wheelbarrow to the back yard to the raised bed where I'm adding a low retaining wall to tame an eroding slope. More on that later. For now, here's a splash of color that came with the new house—a new flower on the 'Citrus Splash' rose that I dug out of the raised bed a few days ago and potted up. It's flashier and more orange than any rose I'd have chosen, but I like those striped petals and sunburst center. It smells good too.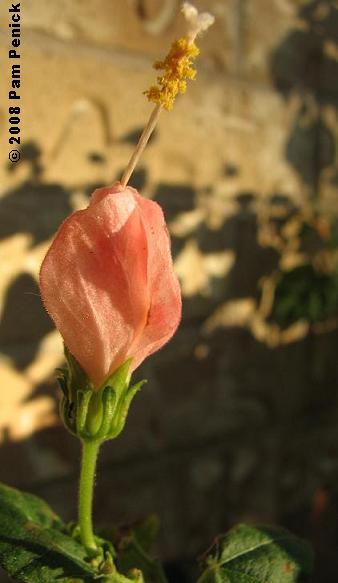 The 'Pam's Pink' (aka 'Pam Puryear', I think) turk's cap looks good against the golden brick of the house.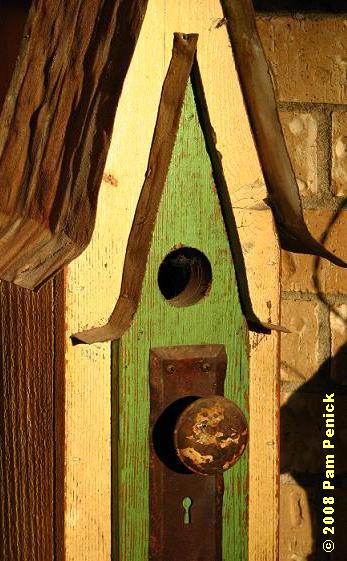 Knock, knock. Anybody home? Some wrens have been checking out this birdhouse, which has never been occupied, having sat on the screened porch at the old house.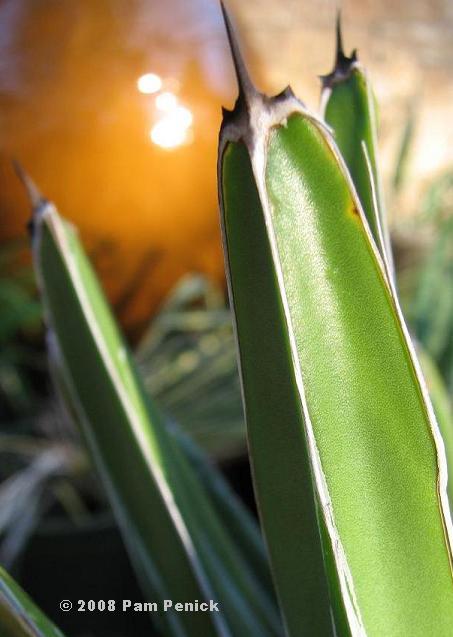 The fleshy, white-margined leaves of a Queen Victoria agave (Agave victoriae-reginae ). I keep this one in a container in order to show it off better. At 6 inches tall, it gets lost at ground level.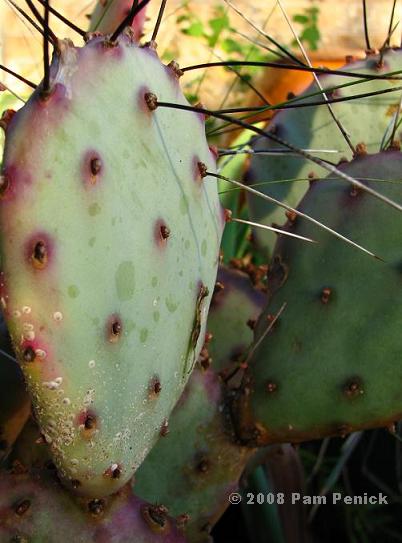 The cooler weather is starting to bring out the purple tinge of this prickly pear (Opuntia macrocentra). Winter is when this cactus really shines. The colder the weather, the purpler the pads.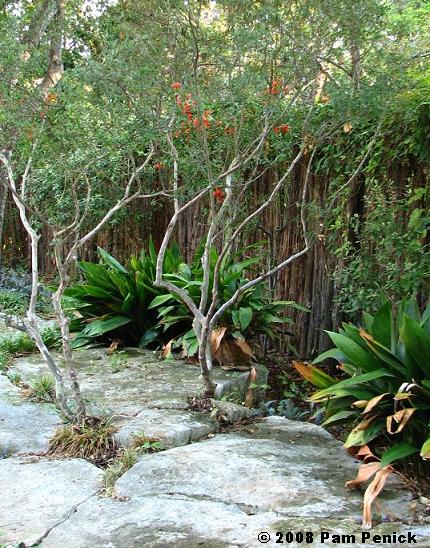 My new soil. Ha—just kidding. Sort of. I actually do have pockets of soil in the new yard, plus some nice raised beds. But there's no denying the bedrock reality of my new garden.
All material © 2006-2008 by Pam Penick for Digging. Unauthorized reproduction prohibited.